The idea of an NFL team returning to Los Angeles for the first time since 1994 isn't groundbreaking, but it is picking up steam. NBA Hall of Famer Magic Johnson, who's part of the ownership group for the Los Angeles Dodgers, believes it could happen within the next two years.
Frank Schwab of Yahoo! Sports passed along comments the 54-year-old made while visiting a practice between the Oakland Raiders and Dallas Cowboys. He notes everybody in the area is finally starting to come together:
I think for the first time, I truly believe we're going to get a team. Finally. Everybody is on board. The city is on board. The business community is on board. The NFL is on board. Finally we have momentum. In the next couple years, at least in the next 24 months, I think one team will be coming. I don't know what team that will be, but I believe in the next two years we'll have a team.
How long before L.A. gets an NFL team?
The question is which team could make the move. The Buffalo Bills are for sale, but any group even vaguely linked to moving the team out of Western New York has met strong resistance from the community.
No other franchises are currently up for bid.
Johnson believes the Oakland Raiders could be an option. Team owner Mark Davis is angling for a new stadium, and there's already been talk about a potential move to San Antonio. The Raiders' former home of Los Angeles is a much bigger market.
Since 1946, Los Angeles has been home to the Dons of the former All-America Football Conference (1946-1949), Rams (1946–1994), Chargers (1960) and Raiders (1982-1994).
Johnson added:
It would be great to have the Raiders back in L.A., I would love for that to happen. But that's going to be up to Mark and the Raiders and the NFL. But I would love to have the Raiders back in L.A., where they belong. We just want a team, we want a team in the worst way.
Again, there are uncertainties. Nobody is entirely sure whether Davis is truly interested in considering relocation options or just using those talks for leverage while working toward an agreement with Oakland.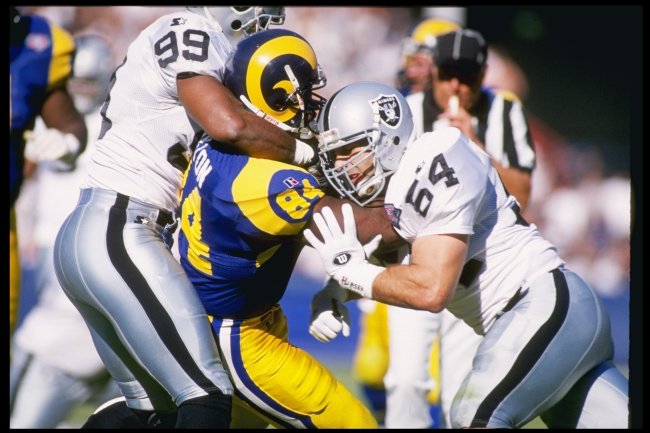 Al Bello/Getty Images
The NFL has been trying to get L.A. involved even without a team. Gil Brandt of NFL.com reported earlier in the month that the city is a likely destination for next year's draft:
LA looking like a solid front-runner for 2015 NFL Draft.

— Gil Brandt (@Gil_Brandt) August 1, 2014
For years, the outlook for the league's return to the market has been pegged as when, not if. The logistics of getting it done have proved difficult, however. But now, it sounds like Johnson, who's a major part of the Los Angeles area, is confident a resolution is nearing.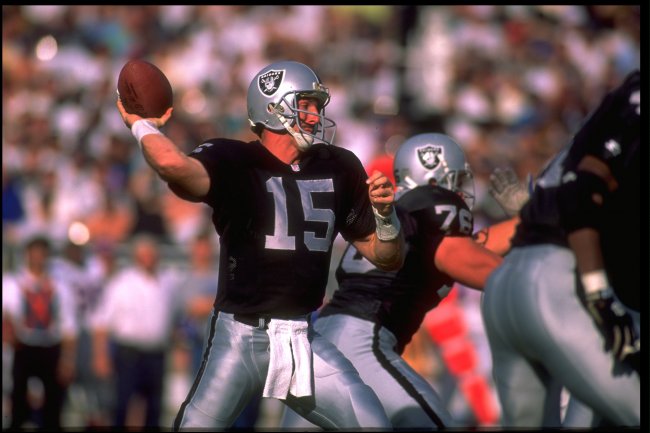 Mike Powell/Getty Images
It's a situation that will be watched closely over the next few years. The NFL definitely wants to make its presence felt in key markets such as L.A. or London. Whether it can happen within the relatively short time frame Johnson mentioned is unclear.