Amid a landmark, positive day for their franchise, the Los Angeles Clippers are the topic of more good news on Tuesday.
Now that the Clippers have officially been sold to new owner Steve Ballmer for $2 billion, according to a statement on the team's website, head coach Doc Rivers is reportedly ready to enter negotiations on a new contract soon.
Yahoo Sports' Adrian Wojnarowski has the scoop:
Yahoo Sources: Steve Ballmer, Clippers president/coach Doc Rivers will engage soon on contract extension talks. http://t.co/MBAJHT7SnR

— Adrian Wojnarowski (@WojYahooNBA) August 12, 2014
Ballmer shared his thoughts on joining forces with Rivers when the sale went through Tuesday.
"The topic of conversation with Doc earlier was to focus in on what does it take and how can I help support him in achieving our mutual mission and in a pretty intense way continue to improve, be tenacious," said Ballmer, per The Associated Press, via USA Today. "If we do all that, good things will come our way."
Interim Clippers CEO Dick Parsons doubted Rivers would remain in L.A. if Donald Sterling retained control of the team and emphasized the importance of the coach's presence, per ESPN.com's Ramona Shelburne:
If Doc were to leave, that would be a disaster. Doc is the father figure of the team. Chris [Paul] is the on-court captain of the team. But Doc is really the guy who leads the effort. He's the coach, the grown-up, he's a man of character and ability -- not just in a basketball sense, but in the ability to connect with people and gain their trust. The team believes in him and admires and loves him. If he were to bail, with all the other circumstances, it would accelerate the death spiral.
Rivers brings a championship pedigree that the Clippers' heritage has mostly lacked. Now, fans can breathe a sigh of relief because Ballmer's governorship seems to open the door for Rivers to remain L.A. for the long haul.
Fox Sports' Jimmy Spencer regards Rivers as one of the premier coaches in the Association:
Yes. RT @LSN_Frantz: Doc Rivers honorable Mention? "@JimmySpencerNBA: Top 3 best coaches in the NBA: 1. Popovich 2. Thibodeau 3. Carlisle

— Jimmy Spencer (@JimmySpencerNBA) August 12, 2014
Earlier this offseason, the Clippers named Rivers their president of basketball operations, increasing not only his responsibility but also his influence in shaping the franchise into an NBA title contender. More sway in personnel decisions gives Rivers a significant amount of autonomous power, but if his vision comes to fruition to the point of lifting a Larry O'Brien Trophy, it will certainly all be justified.
Even before Rivers will have a chance to finish out the last two seasons of his three-year, $21 million deal, it appears L.A.'s front office is ready to invest in him under the presumption he'll succeed.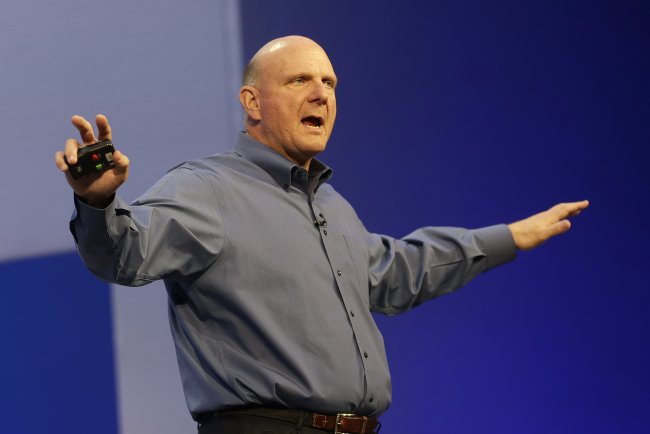 Jeff Chiu/Associated Press
While the Clippers roster does sport All-Stars in point guard Chris Paul and power forward Blake Griffin as cornerstones, plenty of work remains. Getting over the hump in the loaded Western Conference is a tremendous challenge, one that Rivers likely needs a new contract to surmount.
That's why this intention to lock Rivers up long term is key. A better working relationship between the team's new ownership regime under Ballmer and the chief of the organization will benefit Rivers in a big way.
Judging by this swift action to secure Rivers beyond the next two years, it's clear the Clippers are convinced he can take them to the promised land.