Top 20 best in your face dunks.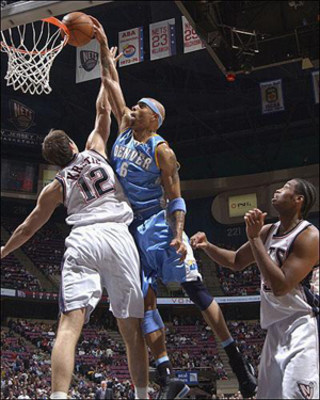 Those moments when two defenders go against each other and one either gets blocked or the other guy gets dunked on.Like when Jordan dunked on Patrick Ewing in the garden, or when Vince jumped over that seven footer in the olympics, where you were like "damn that tall guy just got VC's nuts in his face.Or when Kobe Bryant threw it down over Ben Wallace in some pre-season game where the other team got off the bench and started going crazy.You know those moments where you kind of feel bad for the guy,but you are still amazed at what you just saw.Those dunks so good that you run out your house and go around the corner screaming did that just happen.Well here are my top 20 you got dunked on with their nuts in your mouth moments.
Number 20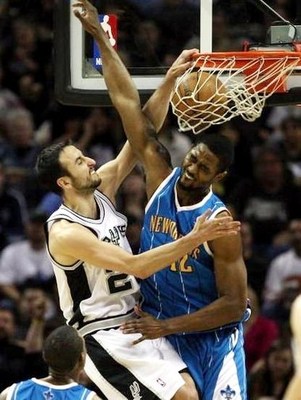 Manu Ginobli over Hilton Armstrong. This one right here was pretty bad just look at Hilton Armstrongs face.
Number 19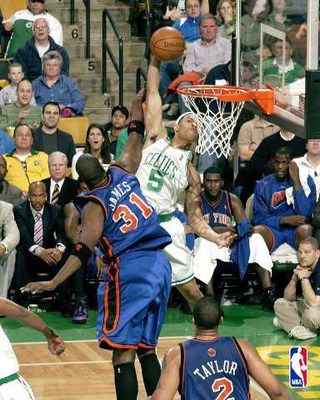 Gerald Green dunking on Jerome James. Nothing else really needs to be said.
Number 18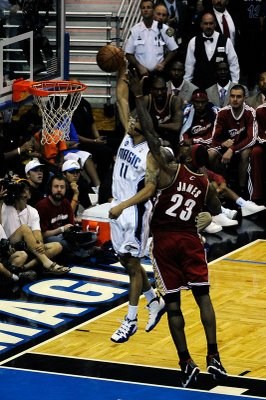 Before Jordan Crawford ever dunked on him, Courtnee Lee got him. Now let's see if Nike will confiscate this picture.
Number 17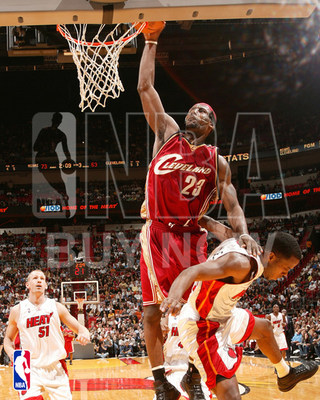 I just showed him getting dunked on so I got to show one of the more sick dunks he has done. I bet Damon James was like oh shit.This is the kind of dunk that ends friendships.
Number 16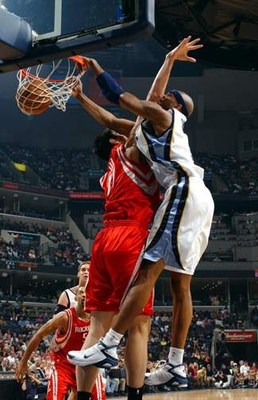 Stromile Swift facial dunk on Yao Ming.
Number 15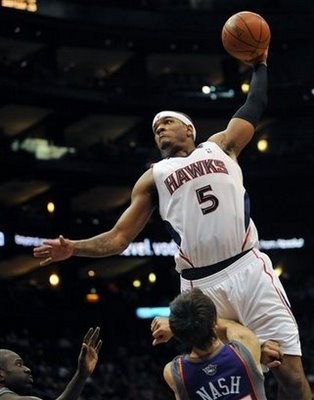 Josh Smith throwing it down on Steve Nash.
Number 14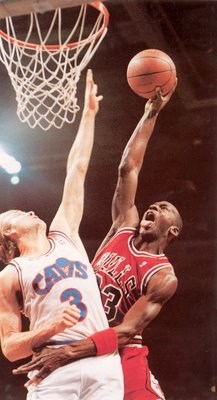 Jordan dunking on Ehlo, sick.
Number 13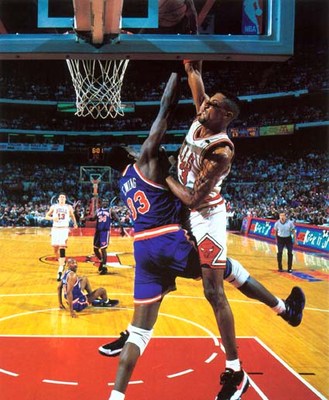 Scottie Pippen dunk on Patrick Ewing.
Number 12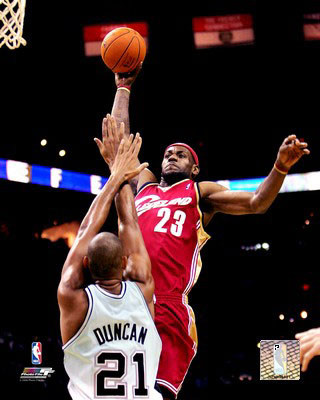 Lebron James dunking on Tim Duncan who can only put his hands up in the air.
Number 11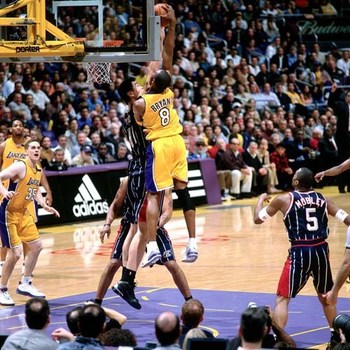 Kobe Bryant dunking on Yao ming.
Number 10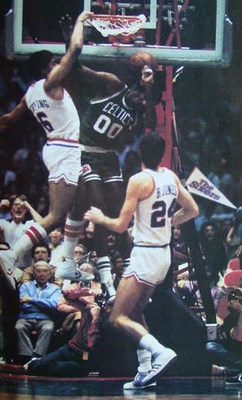 Julius Erving dunking on Robert Parish.
Number 9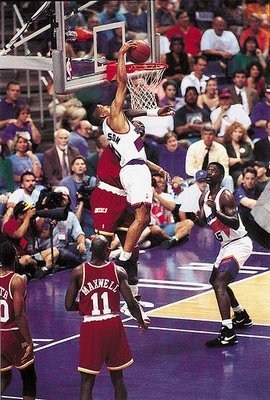 Kevin Johnson dunking on Hakeem Olajuwon.
Number 8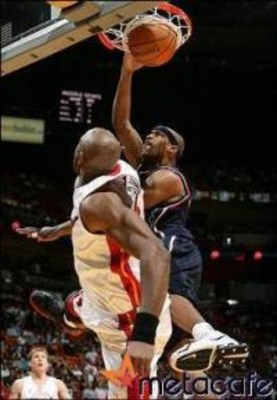 Number 7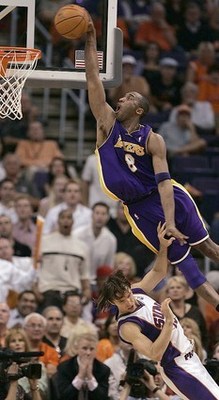 Kobe Bryant dunking on Steve Nash.
Number 6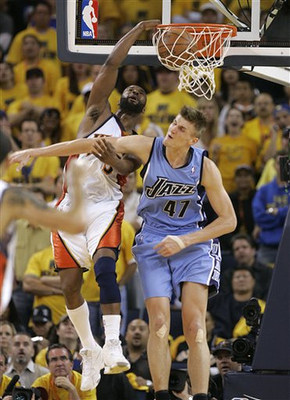 This is one of my favorite playoff dunks Baron Davis serving up a facial for Andrei Kirlenko.
Number 5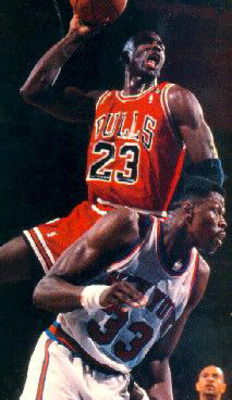 This photo represents the dunk Jordan did when he reversed,faked out two defenders,then jammed it home.
Number 4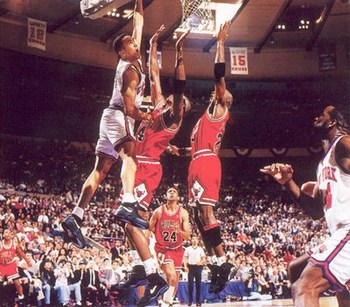 This is probably one of the greatest dunks ever John Starks over Horace Grant with a lil MJ mixed in.
Number 3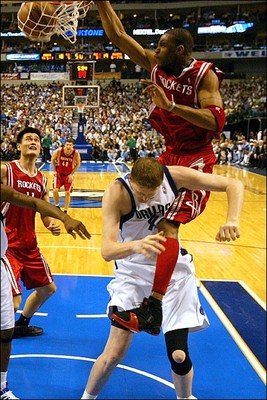 I kinda feel sorry for Shawn Bradley I mean he's been dunked on more times than any other player I can think of. Well anyway here's Tracy McGrady throwing down a sick dunk on him.
Number 2
This is probably one of the sickest dunks I've ever seen.Kobe dunking on Dwight Howard.
Number 1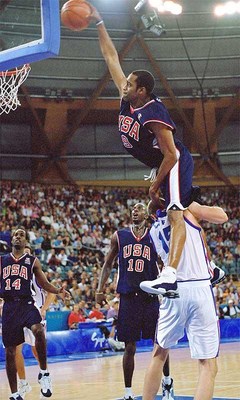 This is by far the best in your face dunk ever, Vince Carter over Frederick Weiss.
Bonus Dunk:Enjoy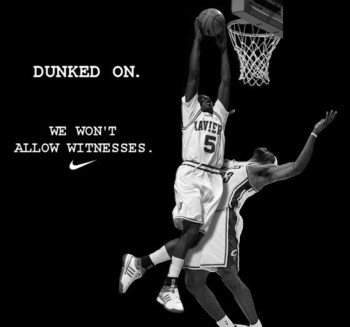 Ah yes Jordan Crawford over LeBrick James. "We won't allow witnesses!!!!"
Keep Reading