This rumor-friendly NBA offseason has likely turned more fans into experts on the business side of the game than ever before.
Nearly every free-agent or trade rumor comes with a host of concerns and opinions regarding salary-cap issues, contract length, player/team options and whether or not a team has enough valuable "assets" in the fold.
So it should be no surprise to most fans that there is still plenty to discuss and dissect regarding the latest and greatest blockbuster rumored to finally come together in late August. As Yahoo Sports' Adrian Wojnarowski reported, an agreement is in place for Kevin Love to go to Cleveland in exchange for Andrew Wiggins, Anthony Bennett and a protected 2015 first-round pick.
This would be quite the coup for Cleveland, but the deal is likely to have plenty of major ripple effects beyond the obvious roster shake-up. In fact, not everything about the agreement may be set in stone.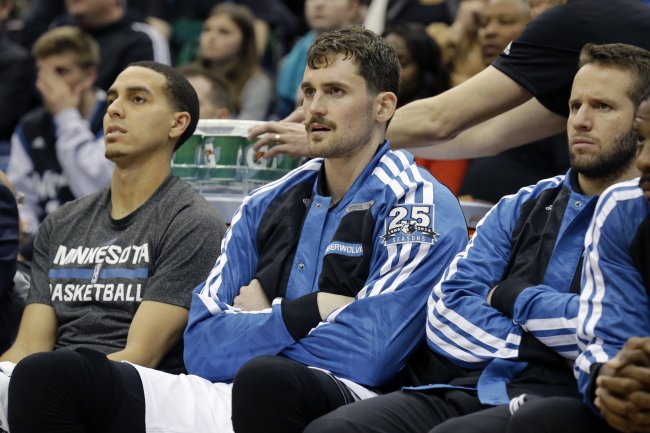 Ann Heisenfelt/Associated Press
According to CBS Sports' Ken Berger, Love may not be entirely set on how his contract situation will play out in Cleveland:
One aspect of the agreement between Cleveland and Minnesota that has not yet been agreed to, according to two league sources, is a contract extension for Love. If Love opts out next summer, he could get a five-year, $120 million deal from the Cavs. But with James, the sole trigger for the deal, working on a two-year deal with a player option next summer, the two people familiar with the discussions said Love may want to wait and see how long of a deal James agrees to next summer so the two stars can synchronize their plans.
However, Wojnarowski did note in his story that the agreement for the potential deal indeed involved Love opting out of his contract and re-signing for $120 million over five years.
Some of the uncertainty stems from LeBron James' own contract, which is for two years—the second of which is a player option—and approximately $42.2 million, per Spotrac.
However, as USA Today's Jeff Zillgitt pointed out, this was likely due to the league's expected cash windfall from new television deals and (potentially) increased salary cap.
"Regardless of the TV deal, the league's salary cap, which the value of max deals are based, is expected to increase," Zillgitt wrote. "With the player option, James gives himself the ability to take advantage of that, too."
Of course, if Love wants the same flexibility going forward as James does so that he too can capitalize on an influx of television contract money, the Cavaliers will have to hope this experiment works and both players are satisfied with the direction the team is heading in—which is mostly up to the two superstars' play and first-year head coach David Blatt engineering a system that allows them to thrive.
The Timberwolves would be set with a young, athletic roster featuring Zach LaVine and Wiggins, two perimeter players with long wingspans and boundless athleticism. Wiggins would likely have no trouble adapting.

"I just want to play for a team that wants me. So whichever team wants me I'll play for," he said recently on SportsCenter, via a report from ESPN.com.
The team won't make a return to the playoffs anytime soon, but it might not be long if it can develop Wiggins into an All-Star and keep him surrounded by talented players like Ricky Rubio.
In fact, another talented young player could join Wiggins on the Timberwolves in due time, as the Philadelphia 76ers appear to be involved in the fallout from the potential blockbuster.
Mark Perner of the Philadelphia Daily News reports that Bennett would part of a package that brings Thaddeus Young to Minnesota:
A source informed the Daily News that the Sixers will be sending veteran forward Thaddeus Young to Minnesota for a package that will include Bennett, the No. 1 pick in the 2013 NBA draft. The deal, which two sources have confirmed to the Associated Press,will not be official until Aug. 23, when Wiggins, this year's No. 1 draft pick, becomes eligible to be traded.
However, Tom Moore of The Intelligencer reports certain NBA rules may be standing in the way of a trade involving Bennett:
#NBA source: League might not allow #Sixers-Wolves trade of Bennett for 2nd-rounder because it is designed to circumvent the salary cap.

— Tom Moore (@tmoore76ers) August 8, 2014
Am referring to the first of two-part trade with Wolves if #Sixers aren't involved in 3-team deal.

— Tom Moore (@tmoore76ers) August 8, 2014
If the Sixers moved Young for Bennett, it would certainly amount to throwing in the towel on the 2014-15 season and preparing for another lottery pick to go with the "Twin Tower" setup of Nerlens Noel and Joel Embiid.
Bennett may never reach his full potential in this situation, as he lacks the shooting touch and speed to play small forward. This leaves him with the option of playing a backup role to Noel, who would possibly get shoehorned into a power forward role alongside Embiid at center.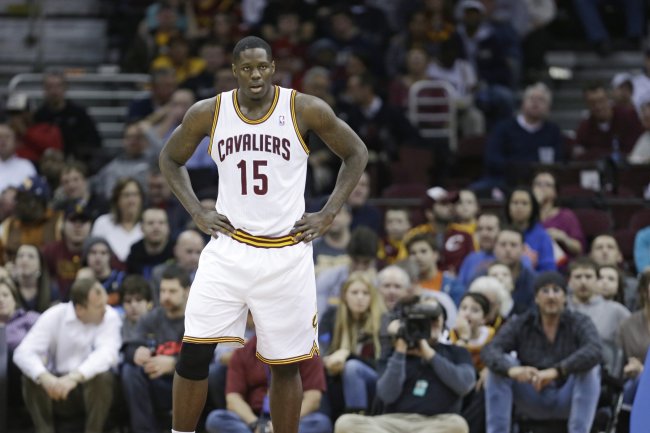 Tony Dejak/Associated Press
Of course, the Sixers would still have to figure out how to play Young alongside Embiid and Noel even if they didn't trade him. Moore opined that if the Sixers traded Young, who averaged 17.9 points and 6.0 rebounds per game last season, it would send a clear message to other teams around the league about their intentions:
Clear to other teams (if it wasn't already) what the #Sixers plan is. This would essentially leave 2nd-year pro MCW as 'veteran' leader.

— Tom Moore (@tmoore76ers) August 8, 2014
There is clearly plenty to work out for both the Sixers and the Wolves in the aftermath of this potential Love deal.
Both teams have to find ways to get young players with similar skill sets to mesh while the Cavaliers—again, assuming the Love deal isn't torpedoed in the coming weeks—will walk away with a ready-made starting five and a great shot at the sports championship Cleveland has been longing for since 1964.