Liverpool need to replace Pepe Reina, who has departed for Bayern Munich. One suggested transfer target is Toulouse goalkeeper Zacharie Boucher.
Welcome to Munich, @PReina25! Medical successfully completed, contract to be signed tomorrow. #MiaSanMia pic.twitter.com/oL6WVRsLVm

— FC Bayern English (@FCBayernEN) August 7, 2014
To cover the hypothetical scenario of Liverpool targeting Boucher, here is a scouting report on the 22-year-old, 5'10", 159-pound Frenchman.
Boucher Positives
Toulouse goalkeeper Ali Ahamada—a 22-year-old, 6'3", 183-pound penalty-saving expert—used to look like a can't-miss prospect.
However, his Simon Mignolet-like inconsistency forced Toulouse to seek a potential successor in Boucher, per Ligue1.com. Stepping up from Ligue 2, Boucher displaced Ahamada to become Toulouse's new No. 1.
Après une longue journée de tests médicaux je peux enfin vous le dire. Je suis officiellement toulousain. pic.twitter.com/u8WOOYl9py

— Boucher Zacharie (@boucherzacharie) January 22, 2014
Ce soir je suis le plus heureux des hommes. Merci a tous et félicitation a @malisk1, subasic et petric #SuperGardien pic.twitter.com/RXVIfMyqMh

— Boucher Zacharie (@boucherzacharie) May 19, 2013
Boucher is now one of the best young players in France, per French Football Weekly.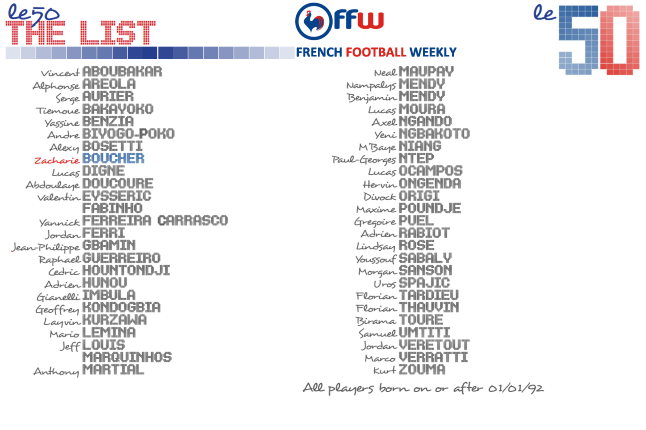 Credit: FrenchFootballWeekly.com
One of the biggest advantages Boucher has is his distributing efficiency.
Last season, Boucher's pass-completion percentage was higher than Ahamada, Mignolet and Reina, per Squawka.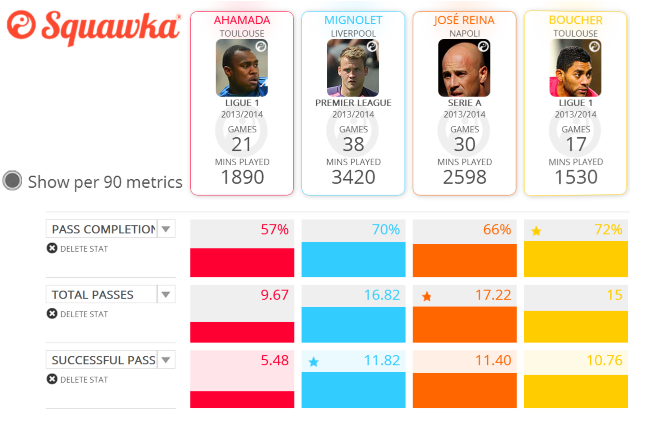 Credit: Squawka.com
Functioning as an additional outlet from the back in Toulouse's 3-5-2 formation, Boucher is the type of goalkeeper Liverpool manager Brendan Rodgers is interested in.
As stated by then-Swansea City (now Tottenham Hotspur) goalkeeper Michel Vorm, Rodgers "wants the goalkeeper to be another defender," per the Daily Mail.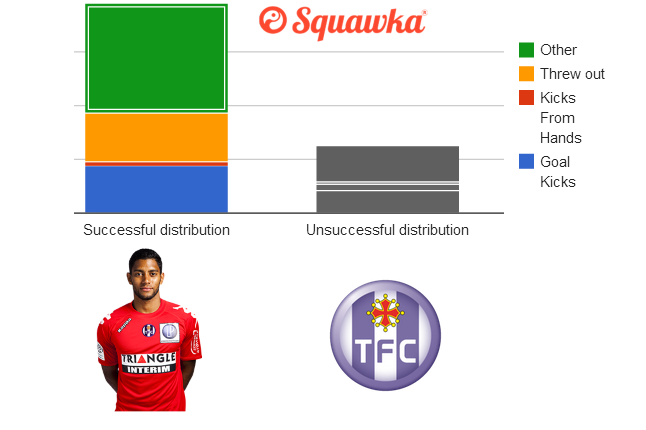 Credit: Squawka.com
How is Boucher's shot-saving prowess?
Blessed with a high vertical leap, Boucher is capable of pulling off outrageous saves.
He was hovering in the air when he rebuffed cannonball shots from AC Milan's Montpellier loanee M'Baye Niang and Montpellier defensive midfielder Jonas Martin.
Boucher generated another amazing acrobatic airborne arret (save) to block Paris Saint-Germain centre-forward Zlatan Ibrahimovic's heat-seeking missile of a free-kick.
His hang time is freakish.
Boucher Negatives
The primary concern with Boucher, 5'10", is he lacks the prototypical size of a top-flight goalkeeper like Fabien Barthez, as former Arsenal goalkeeper Bob Wilson wrote in 2001, per The Telegraph:
First and foremost, he [Barthez] is too small for a modern goalkeeper. He is barely 6'0", where most goalkeepers are 6'3" or taller. So how does he do it? With amazing reactions, alertness of mind, incredibly fast feet and fast hands. But that is not always enough, and Barthez counters his lack of height with the most outrageous personality.
There is a Barthez-esque eccentricity in Boucher's keeping.
At times you get sucked in by his highlight saves, but what about the misjudgements?
His miscued punched clearance led to Benfica's Rennes loanee Nelson Oliveira scoring.
Boucher failed to cleanly catch the overhead kick of then-Rennes (now Marseille) left attacking midfielder Romain Alessandrini, enabling substitute Abdoulaye Doucoure to poach a goal.
Nantes centre-back Oswaldo Vizcarrondo's header was mishandled by Boucher.
Leaving a gap, Boucher allowed Lille centre-forward Nolan Roux to slide home a shot.
Boucher's saves, saves per goal and catches per 90 minutes was the worst out of Ahamada, Mignolet and Reina, according to Squawka.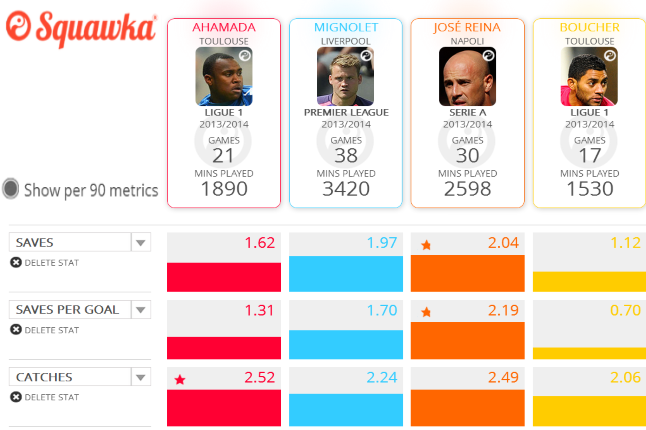 Credit: Squawka.com
Bottom Line
Bei der 'Allianz FC Bayern Team Presentation' am Samstag wird @PReina25 zum 1. Mal im FCB-Trikot auflaufen. #FCBDay1 pic.twitter.com/8iMZ5q6CEt

— FC Bayern München (@FCBayern) August 8, 2014
Napoli are seen as eager to keep Pepe Reina beyond the summer, but face delays on agreeing to his salary request http://t.co/mh9BcBUqqq

— footballitalia (@footballitalia) April 3, 2014
Reina would have never been a starter for us under Rodgers. Good to get that £100k salary off. Good luck Pepe, have a good future.

— LFC Fans Corner (@LFCFansCorner) August 5, 2014
Reina's departure from Liverpool can be addressed with a punt on Boucher, a younger goalkeeper who will carry lower wages.
While Boucher is raw, so is Emre Can, who arrives at Liverpool after one season at Bayer Leverkusen.
Performance-wise, Can was sporadic for Leverkusen, but you do not need to be Ian Ayre to see the world-class potential in the German.
The same applies to Boucher.
He is a great kicker, has the capacity to make terrific saves and his transfer stock is low (for now).
Statistics via WhoScored.com