Updates from Tuesday, Aug. 19
Barcelona have revealed they paid £65 million to acquire the striker from Liverpool.
Suarez's official unveiling was held on Tuesday, and Dermot Corrigan of ESPN FC noted:
Barca saying Suarez fee was 81 million euros / 65 million pounds.

— Dermot Corrigan (@dermotmcorrigan) August 19, 2014
Updates from Friday, Aug. 8
Luis Suarez's appeal against FIFA's global four-month ban for biting will be heard by the Court of Arbitration for Sport (CAS) on Friday.
Suarez's legal team expects to halve his ban, reports the Press Association via the Daily Mail. A vague timeline for the verdict is also provided:
The legal team are confident of obtaining a reduction of the ban to two months, meaning the former Liverpool striker would be available to play from August 25, and for him to be allowed to train with Barcelona for the duration of his suspension.

CAS had said a final decision is likely "some days after the conclusion of the hearing", but there is a chance it could be made as early as Friday once the appeal is over.

Updates from Thursday, Aug. 7
Luis Suarez's lawyer Daniel Cravo has revealed he expects to have the striker's club ban rescinded when the case is heard by the Court of Arbitration for Sport.
Suarez faces a four-month worldwide ban from football, as well as a nine-game international ban, but Cravo anticipates good news for Barcelona fans, per the Daily Mirror's Sam Marsden:
There was a dissatisfaction with how other incidents had been treated at the World Cup and Suarez paid for them. Not even the sanction of [Zinedine] Zidane in 2006 or those of Leonardo and [Mauro] Tassotti in 1994 were as severe.

Is the Suarez incident the worst in the history of the World Cup?

I believe that the sanction which affects his work at a club level will be revoked. There is no precedent in history to justify it.

I am going to try and reduce his ban with Uruguay - nine games is too much and would stop him from playing until 2016.
The Guardian's Staff, via the Press Association, provided additional details:
The legal team are confident of obtaining a reduction of the ban to two months, meaning the former Liverpool striker would be available to play from 25 August, and for him to be allowed to train with Barcelona for the duration of his suspension.
Updates from Monday, Aug. 4
Barcelona are growing increasingly confident that they will be able to reduce Luis Suarez's four-month ban for biting.
Suarez appears at a Court of Arbitration for Sport (CAS) hearing on Friday, and Enrique Ortego of Marca reports the following:
The player's lawyers have not wanted to discuss the case publicly. They are carefully guarding their silence, but their impression is that the CAS will allow the player to continue his daily work in training from when a verdict is reached (middle of August), and that the ban itself will also be reduced.

The most optimistic view is that the ban will be halved, which would mean that he could finally make his Barça debut in early September.
Suarez's appeal is aided by Giorgio Chiellini—the player he bit at the World Cup—who has reiterated his belief that the Uruguayan's suspension is too harsh.
Chiellini told Football Italia, per the Daily Mirror's Aaron Chambers: "I said at the time I thought the ban was excessive and I hope it can be reduced."



Original Text
Luis Suarez could be training with his new Barcelona teammates as early as mid-August if his appeal against his four-month ban from any football-related activity is successful.
The Uruguayan—who recently made a £75 million move from Liverpool to Barca—is set to appear in front of the Court of Arbitration for Sport (CAS) on August 8 for his appeal, in an agreed "express" hearing, per Rob Bleaney in The Guardian.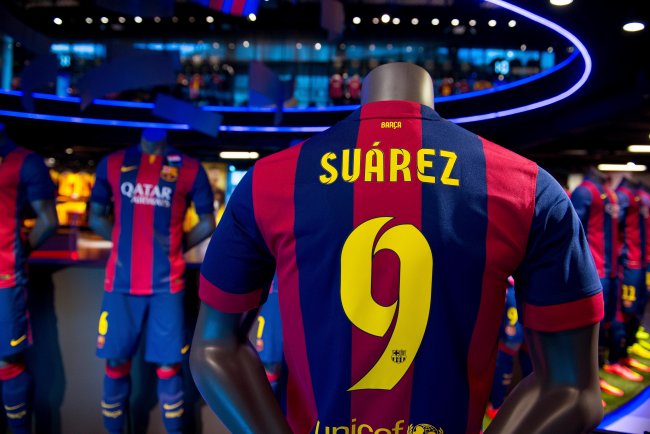 David Ramos/Getty Images
This means that the La Liga giants and Suarez will have a decision within days of the hearing, and thus, if successful, he may finally be able to join up in training with his new team.
However, the hearing at the CAS headquarters in Lausanne in Switzerland is extremely unlikely to overturn any part of his actual playing ban, meaning Suarez will not turn out for Barcelona until late October, potentially debuting against Real Madrid.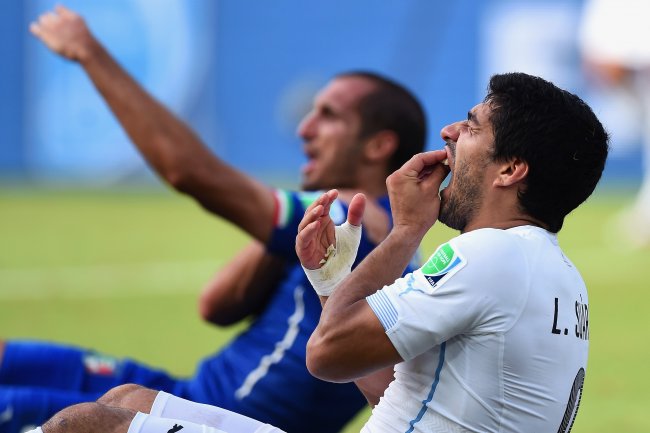 Matthias Hangst/Getty Images
Suarez picked up his lengthy ban for biting Italy's Giorgio Chiellini in a World Cup match in Brazil in June, the third time the 27-year-old had committed such an offence in his professional career.
Will Suarez be a success at Barcelona?
However, the heavy suspension did not put Barcelona off pursuing their long-term target, although the ban does forbid them from officially unveiling their new high-profile signing.
He will be a big loss for Liverpool, having scored 31 Premier League goals last season, but many believe the Reds are well shot of him, while Anfield skipper Steven Gerrard says he understands why Suarez made the move to La Liga, per the Daily Telegraph via The Guardian:
His [Suarez's] wife is from Barcelona and I don't think you can begrudge a player like that, who has worked so hard for his dream. You can't go against him when he says he is leaving for Barcelona. His dream from the first day he came was to play for Real Madrid or Barcelona. Last summer when he was out in the cold and training on his own that's the conversation I had with him. I said: 'Don't go to Arsenal'.

He should add terrific firepower to Barcelona's already scintillating attacking unit with many eager to see how he, Lionel Messi and Neymar will work together per the BBC's Farayi Mungazi:
How do you accommodate Messi, Neymar and Suarez? Will it work for #Barcelona?

— Farayi Mungazi (@BBCFarayi) July 11, 2014
However, as Mungazi alludes to, it may take some time for the trio to click as a unit, and it will be essential for new Barca boss Luis Enrique to get them working together in training as soon as possible.
Thus the success or otherwise of Suarez's hearing could have a major effect on Barcelona's prospects for next season.
If he can return to training by mid-August, he should be well prepared for when he finally returns to the field of play.
The alternative could see him effectively not start his integration at the club until late October, which would be a big blow as Barcelona look to reclaim the La Liga title next season.