MLB franchises looking to make deals only have a matter of hours left to do so, as the trade deadline comes at 4 p.m. ET on Thursday, and a flurry of activity should be expected.
The day began with a blockbuster trade between the Boston Red Sox and Oakland Athletics that sent Jon Lester and Jonny Gomes out west in exchange for slugger Yoenis Cespedes.
Due to the ongoing rumors continuing to surface around the web, more league-altering deals could certainly ensue. Based on recent gossip, let's go ahead and predict the fates of a few big names currently rumored to be on the block.
John Lackey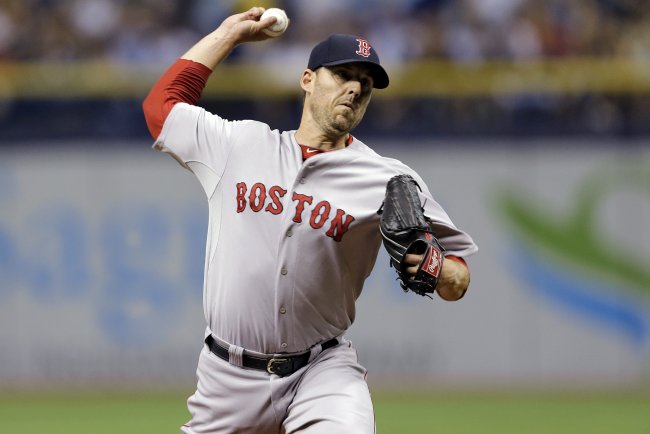 Chris O'Meara/Associated Press
The Red Sox may not be done for the day, as talk of a potential trade involving right-handed pitcher John Lackey has recently surfaced.
According to Ken Rosenthal of Fox Sports, several teams are interested in the starter:
#Marlins on Lackey, per @jonmorosi. #Indians believed to be (Francona reunion?). Two teams that are not, per sources: #Angels #Brewers

— Ken Rosenthal (@Ken_Rosenthal) July 30, 2014
It may seem as though Boston wouldn't be willing to trade Lackey after dealing Lester on Thursday; however, that may not be the case, according to an earlier tweet from Rosenthal:
Source: "Very good chance" that #RedSox trade Lackey along with Lester.

— Ken Rosenthal (@Ken_Rosenthal) July 30, 2014
So, even though a deal for Lester has already been finalized, the team was apparently willing to trade both pitchers as of Wednesday. With the interest around Lackey still high, expect the team to make another move.
According to Clark Spencer of the Miami Herald, the Marlins may be looking elsewhere for a pitcher:
Hearing that there is "zero chance" of a Lackey trade to #Marlins

— clarkspencer (@clarkspencer) July 30, 2014
Lackey makes plenty of sense for Cleveland after the team dealt Justin Masterson to the St. Louis Cardinals, per Bob Nightengale of USA Today. Expect the Indians to be the team that makes something happen here.
Prediction: Traded to Cleveland
Asdrubal Cabrera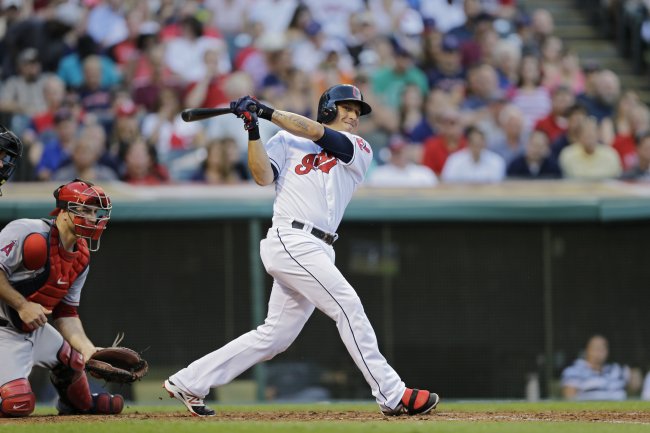 Mark Duncan/Associated Press
There's plenty of interest in Cleveland Indians shortstop Asdrubal Cabrera. According to Rosenthal, at least four teams have already inquired about a possible trade:
#Nationals, #BlueJays, two other clubs have spoken to #Indians about A. Cabrera, sources tell me and @jonmorosi. Not certain to be traded.

— Ken Rosenthal (@Ken_Rosenthal) July 31, 2014
Buster Olney of ESPN tweeted on Tuesday that Cleveland was ready to move Cabrera:
Perception of the Indians continues to be that they are ready to move Asdrubal Cabrera, as written last week, and Justin Masterson.

— Buster Olney (@Buster_ESPN) July 29, 2014
The Washington Nationals could be an interesting trade partner here. The team is currently searching for a reliable bat after the Ryan Zimmerman hamstring injury, and acquiring Cabrera's services would certainly go a long way for the team to maintain its slim lead atop the NL East.
Rosenthal confirmed the team's interest:
#Nationals need IFer with Zimmerman out. Have discussed A. Cabrera, D. Murphy internally, but no deal close, sources tell me and @jonmorosi.

— Ken Rosenthal (@Ken_Rosenthal) July 31, 2014
Even though there doesn't seem to be an imminent deal in place, both of these teams appear more than willing to get something done.
Prediction: Traded to Washington
Bartolo Colon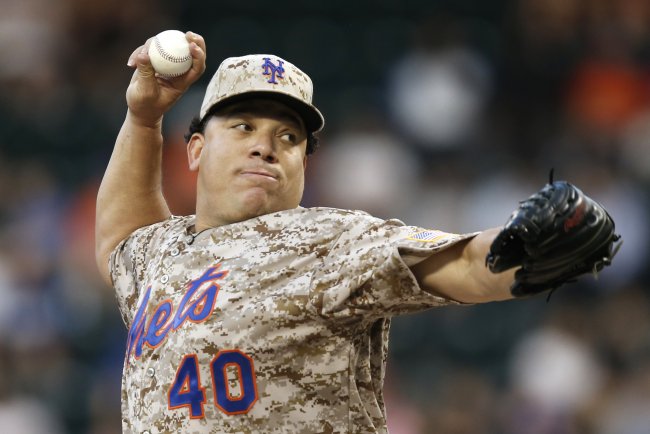 Kathy Willens/Associated Press
Bartolo Colon may be 41 years of age; however, he's not pitching like it. He's been solid in 21 appearances this season, holding a 10-8 record with a 3.88 ERA and 1.16 WHIP. Needless to say, he's garnered plenty of interest.
Jon Heyman of CBSSports.com reported the Baltimore Orioles inquired about the pitcher. He writes, "The Orioles are a team that has checked in on Bartolo Colon, but the Mets don't seem to have decided whether to trade him."
The New York Mets have been rather inconsistent in their thoughts of trading the pitcher. Earlier in July, it was reported the team would be willing to eat part of Colon's contract in an effort to move him:
The Mets would be willing to pay $2 million of Bartolo Colon's contract if he is traded: http://t.co/jMBH4Vdf17 pic.twitter.com/TmFJhui9W0

— SI Wire (@SI_Wire) July 25, 2014
Well, that appears to have changed, as Joel Sherman of the New York Post tweeted the team's recent thoughts:
#Mets strongly suspect will stand pat today. Feel better market forms for Colon in offseason when he is 1-yr, $11M

— Joel Sherman (@Joelsherman1) July 31, 2014
If the Mets aren't exactly big on moving Colon at this point, the team would have to receive a very favorable offer for the aging pitcher. While there's some interest in him, that just doesn't seem plausible.
Prediction: Not traded