Baseball's Top 10 Busts of the First Half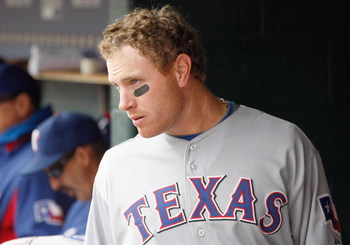 Another rankings from Mike Kent, and this time you do not want to be on the list.
Ranking the top ten busts will get me in trouble—I can see lots of fans telling me their favorite player does not belong on the list.
But I rank it as I see it!
For batters I used these stats:
AVG—Shows if they are hitting
HR—If they lost power
RBI—are they helping there team win
G—Just so we know who has been on the DL and missed games.
For pitchers I used these stats:
W-L: Are they winning games?
ERA—How good are they pitching
G—Have they been on the DL
No. 10: Jimmy Rollins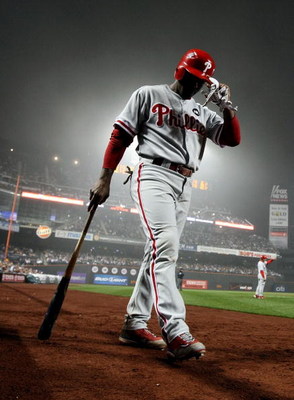 AVG- .224
HR- 7
RBI- 33
G- 77
The man who won the MVP two season ago is now looking like a goat.
A big reason to the Phillies' free fall a week ago was due to this man. He has been cold this season.
But it looks like he may be turning the page, it looks like facing the Mets has turned him back on.
No. 9: Alfonso Soriano
AVG- .230
HR- 14
RBI- 32
G- 76
Soriano is a big reason the Cubs have been having a bad season this year. They may be only three games back, but we all know that this has not been there best year.
And lets not forget that they were killing the NL last year.
A big part of the let down is Alfonso Soriano who has been having a very bad season. He was playing so bad that Cubs fans said not to vote him in to the All-Star game.
No. 8: Magglio Ordonez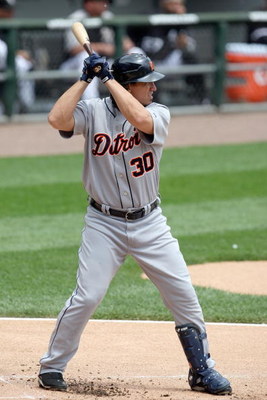 AVG- .260
HR- 4
RBI- 28
G- 70
After hitting .317 last year Magglio Ordonez has really let us down.
He is the best hitter on the Tigers and he is not doing much this season.
Luckily for the Tigers they have been getting great pitching, that is the only reason they are first in the AL Central.
No. 7: Cliff Lee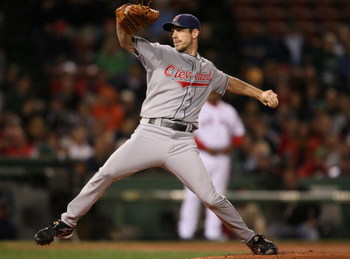 W-L: 4-8
ERA: 3.45
G- 18
Last years AL Cy Young winner has been on the down slide this year. Last year he had only three loses, but this year he has four at the half point.
And it does not look like he will get even close to his 22 wins last season.
The Indians have been having a bad season this year, and it is looking like Cliff Lee has been a big part of that.
No. 6 Carlos Quentin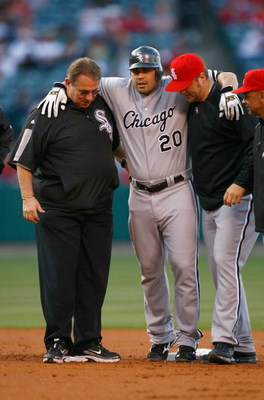 AVG- ..229
HR- 8
RBI- 20
G- 38
He has been on the DL a lot, it is sad because he is a good player. He may not have the best batting average this season, but he was good before going on the DL.
The White Sox are missing him, but they are only two games out of the AL Central.
Last year he had 38 Home Runs with 100 RBI's, and the White Sox really want that back.
No. 5: Ervin Santana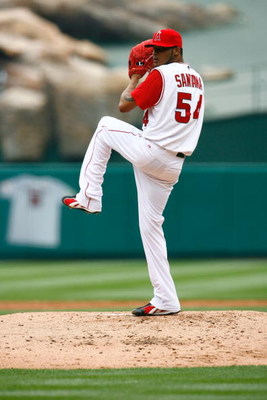 W-L: 1-5
ERA: 7.81
G- 8
Last year he was 16-7 for the Angles which helped them win the AL West by 16 games.
This year he has spent a lot of time on the DL and is 1-5 this year for the Angles who are tied for first.
He is young, but this is no way a pitcher should pitch. At least not one that had such a great season last year.
No. 4: David Ortiz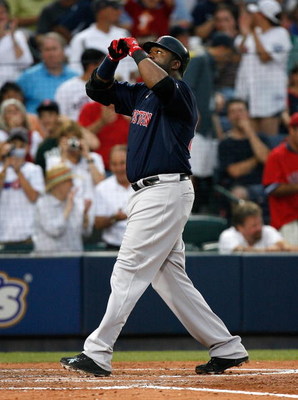 It was looking like since losing Manny this man was shut off. And it is not like Jason Bay has not been on fire this year, however, David has been having a slow season.
This month it seams like Ortiz may be back, he just hit a three run Home Run last night.
The Red Sox hope he is back, if it is true then the Red Sox will be the best team in baseball by far.
No. 3: Jose Reyes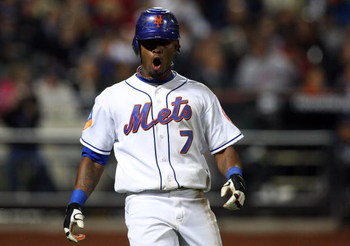 AVG- .279
HR- 2
RBI- 15
G- 36
Jose Reyes is a great player, and he is still young. But he is having a bad season, mostly because of his time on the DL.

The Mets have been playing like fish out of water, and a big part of that is because them missing Jose.
His speed and power have been missing from the Mets and that is why they are four and a half games out of the playoff race.
No. 2: Brandon Webb
W-L: 0-0
ERA: 13.15
G- 1
It may not really be his fault, but he is the biggest let down pitcher this season. Webb had 22 wins last season, however, this year he has been the DL's best friend.
In return, the D-Backs have been looking like Webb, going nowhere.
It is sad to see him on the DL, he is a good guy.
No. 1: Josh Hamilton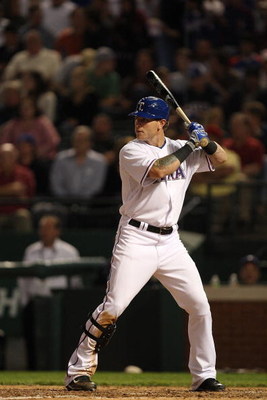 AVG- .254
HR- 6
RBI- 24
G- 38
I feel stupid when seeing this name on the list.
I picked Josh Hamilton to win the AL MVP at the start of the season, and now it is looking like I may be the biggest idiot on Bleacher Report .
The Rangers may be in first, but it is no thanks to Josh Hamilton. He may be an All-Star, but we know that he does not deserve it.
He has been on the DL for four weeks and even before that was a big bust.
Keep Reading

New York Mets: Like this team?