There really is nothing like the MLB trade deadline in late July. Rumors run rampant, contenders mortgage their future for short-term rentals and losing teams raise the virtual white flag on the season by giving away veteran talent.
With all that in mind, let's take a look at some of the latest rumors around the league and offer some predictions on the ultimate destination for some of that available talent.
Sam Fuld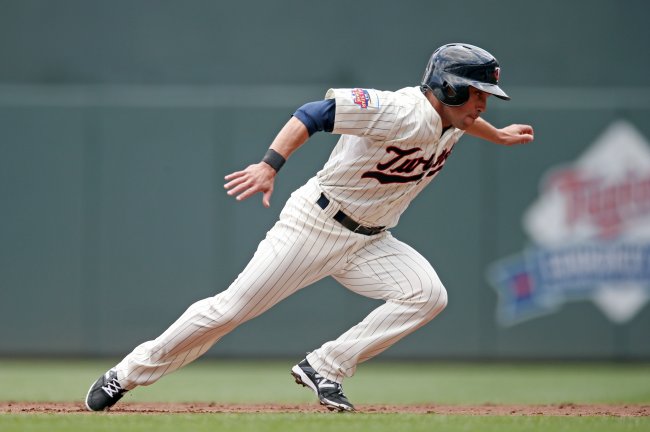 Jim Mone/Associated Press
Susan Slusser of the San Francisco Chronicle filled fans in on the latest regarding the Oakland Athletics' pursuit of Sam Fuld:
The #Athletics are looking at numerous OF options - including Sam Fuld, who made such a good impression with them at start of season.

— Susan Slusser (@susanslusser) July 29, 2014
Interestingly, Fuld actually started the season in Oakland, so there is some familiarity there on both sides. The A's could be looking to bolster their depth in the outfield thanks to the neck issues of Coco Crisp and the broken right hand of Craig Gentry, and Fuld could be the perfect fit.
What should Oakland do in terms of its outfield injuries?
Fuld is 32 years old and sports a .261 batting average this season. He also brings some speed to the table with 13 steals and solid range in the outfield, which makes him an intriguing option for Oakland.
Ultimately, the A's know what they are getting in Fuld and need some more outfielders if they hope to win the American League West over the Los Angeles Angels. The thought here is that they trade for the speedster.
Prediction: Oakland trades for Fuld.
Pittsburgh Pirates
Jared Wickerham/Getty Images
Jon Morosi of Fox Sports filled fans in on the latest regarding the Pittsburgh Pirates' quest for more pitching:
Pirates continuing to look for a left-handed reliever, sources say.

— Jon Morosi (@jonmorosi) July 29, 2014
Pittsburgh may be an afterthought to some in the race for the postseason, but it is only two games behind Milwaukee entering play Tuesday. A late run is far from out of the question, especially if there are incremental improvements to a pitching staff that ranks 14th in ERA, 14th in WHIP and 15th in batting average against.
Andrew Miller in particular stands out because he is arguably the best left-handed bullpen option on the market. He sports a 2.45 ERA and an impressive 65 strikeouts in 40.1 innings and has blocked out distractions as the deadline approaches, via Julian Benbow of The Boston Globe:
It's our job to ignore them and find a way to perform despite them. Whatever it is with distractions—trade rumors or the guy yelling at you in the bullpen or not getting a call you want or whatever it is—it's our job as professionals to ignore those and go out and perform.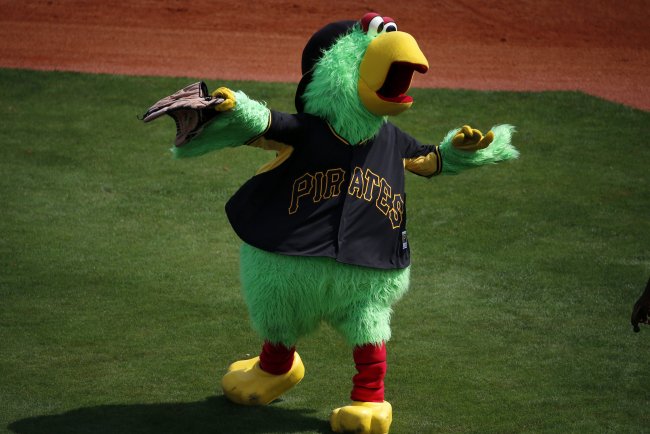 Gene J. Puskar/Associated Press
Miller could help solidify the back end of the Pittsburgh pen down the stretch of the season as individual matchups become all the more important. It's not difficult to imagine a scenario late in September when the Pirates are facing a powerful lefty at the plate with two runners on in the eighth inning.
Miller would certainly improve Pittsburgh's chances in that situation. If the playoff race comes down to a single game, how that situation unfolds could make or break the entire season.
Prediction: Pittsburgh goes all-out for Miller but ultimately loses him to a contender with more prospects it is willing to offer.
Kansas City Royals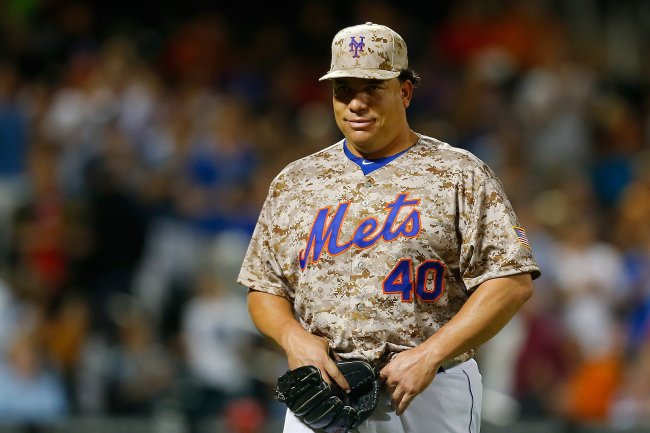 Mike Stobe/Getty Images
Andy Martino of the New York Daily News provided an update on the Kansas City Royals' pitching situation:
According to major league sources, the Kansas City Royals are considering making a run at one of Monday night's starters in New York, Colon or Philadelphia's A.J. Burnett.

This nugget comes with the significant caveat that the Royals might not be able to add the payroll necessary to acquire either pitcher. That will be determined over the next few days, but the team's evaluators are said to like both veterans.
If financial concerns are at play here, it is difficult to see Kansas City landing both pitchers.
Bartolo Colon is 41 years old and A.J. Burnett is 37, so neither will be seen as a potential long-term investment. Still, a team in Kansas City's position could use a late-season rental on the mound.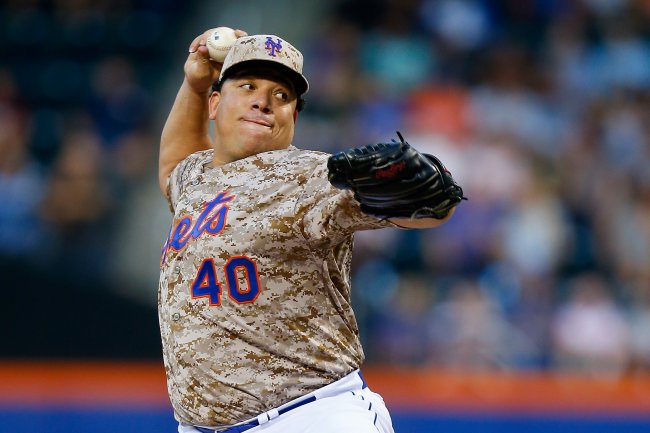 Mike Stobe/Getty Images
Entering play Tuesday, the Royals were five games back of Detroit and battling with the New York Yankees and Toronto Blue Jays for Wild Card positioning. They are 15th in team ERA, and Colon sports a 3.88 mark in that category, while Burnett checks in at 4.15.
The thought here is that Kansas City rarely has an opportunity to compete for the postseason. The front office will respond accordingly and shore up the rotation by adding the veteran Colon and make a final push for the playoffs.
Prediction: Kansas City trades for Colon.
Follow me on Twitter: