There is not a single team in all of Major League Baseball that has won as many regular-season games as the Atlanta Braves since 2010, but the club would certainly like to parlay that summer success into a championship come October.
The best way to do that may just be through the trade market as the deadline quickly approaches.
Atlanta sat .5 games back of the Washington Nationals in the National League East entering play Tuesday and is locked up in a battle with the St. Louis Cardinals and San Francisco Giants for wild-card positioning.
With that in mind, let's take a look at the latest rumors surrounding the Braves.
Jon Lester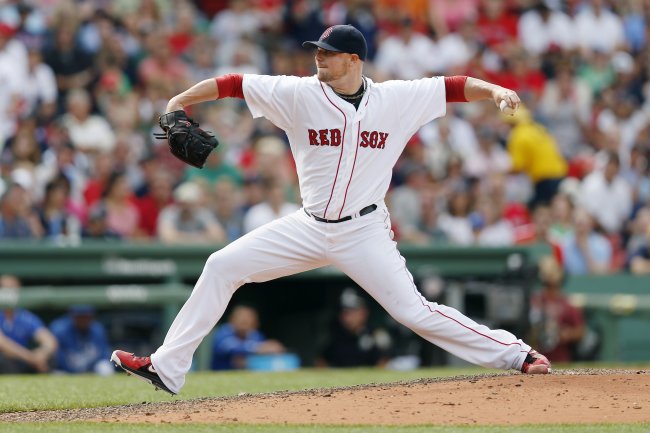 Michael Dwyer/Associated Press
Sean McAdam of Comcast Sportsnet New England filled fans in on the latest surrounding Atlanta's position in the race for Jon Lester:
St. Louis, Seattle, Baltimore and the Los Angeles Dodgers are widely thought to be in on Lester, but industry sources say the Red Sox also have received interest from another handful of clubs, led by Milwaukee, Atlanta, Oakland and Toronto.

Of those, a source indicated, Toronto has been the most aggressive in its interest.
At this point, Lester is the biggest name on the market. It looks like the Braves have a serious uphill battle on their hands if they hope to land the southpaw over a number of other suitors.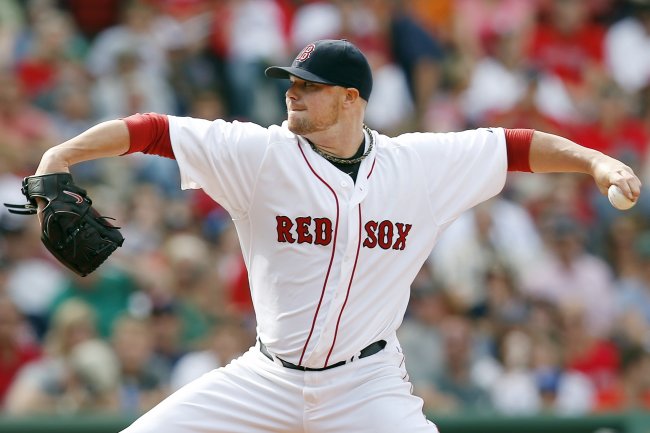 Michael Dwyer/Associated Press
Atlanta's starting pitching has carried it this season (the team ranks fifth in the majors in ERA and first in quality starts), so adding Lester isn't exactly a pressing need. Still, the Boston pitcher can single-handedly transform a pitching staff, especially in the postseason. Lester sports a sparkling 2.11 ERA and 1.04 WHIP in his playoff career and helped lead Boston to a title with his 4-1 October record last year.
Someone like that would make what is already a loaded staff in Atlanta even more dangerous.
Chris Denorfia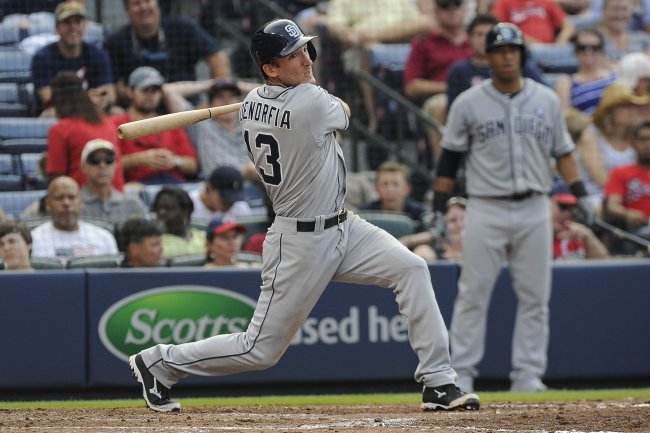 John Amis/Associated Press
Joel Sherman of the New York Post provided an update on Atlanta's chase for Chris Denorfia:
#Mariners and #Braves are teams talking most to #Padres about adding Denorfia for their bench

— Joel Sherman (@Joelsherman1) July 28, 2014
Denorfia hasn't exactly set the world on fire for the San Diego Padres this season and was hitting .243 with a single home run entering play Tuesday. He is also 34 years old and a free agent this winter and sports a .644 OPS against lefties, compared to an .810 career mark in that category.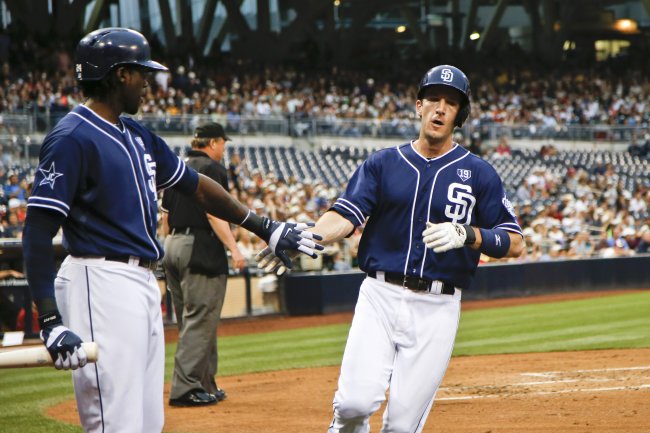 Lenny Ignelzi/Associated Press
Perhaps a change of scenery in Atlanta would help Denorfia tap into his typical prowess against lefties. As the postseason approaches and every plate appearance becomes all the more meaningful, having a right-handed bat who can pinch-hit against lefty specialists late in games is incredibly beneficial.
Denorfia wouldn't exactly inspire fear in pitching staffs across the league, but he would give Atlanta more depth and a solid pinch-hitting option.
Andrew Miller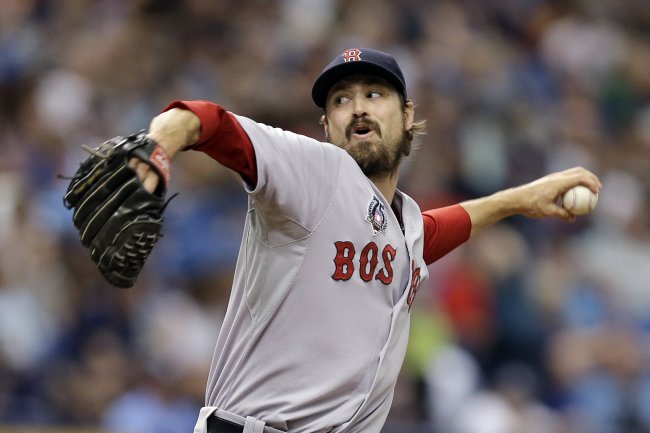 Chris O'Meara/Associated Press
David O'Brien of the Atlanta Journal Constitution pointed out that the Braves have a chance at landing Andrew Miller from the Red Sox:
Am hearing now that #RedSox lefty Andrew Miller is indeed available. #Braves are still on him, have scout following team.

— David O'Brien (@DOBrienAJC) July 27, 2014
Interestingly enough, Jon Heyman of CBS Sports also noted that the Braves see Miller as their primary bullpen target.
Miller is arguably the best late-inning lefty available on the market and has seen a career revival in Boston this year. He struggled as a starter early in his tenure but since shifting to the pen has been much more formidable on the mount. Miller sports a 2.45 ERA and 0.94 WHIP and has struck out 65 batters in only 40.1 innings this season and seems to be hitting his prime at 29 years old.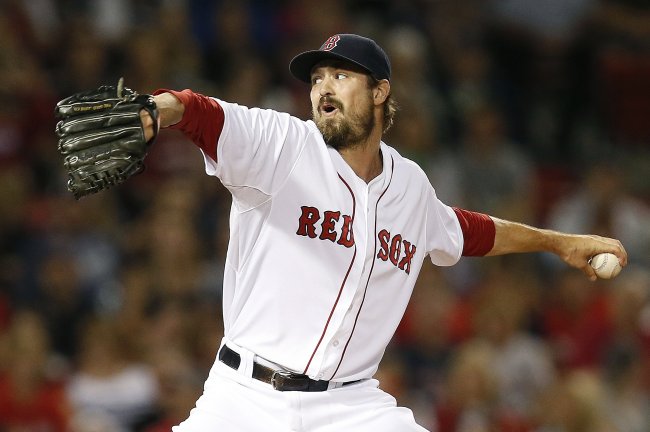 Michael Dwyer/Associated Press
For his part, Miller is doing his best to ignore the trade-deadline chatter, via Julian Benbow of The Boston Globe: "I'm not Google-ing myself. But I'm certainly aware and I'm hearing the rumblings. But not my job and not my concern."
Outside of just his results on the field, Miller is only making $1.9 million this season, so he is a cheap late-season rental. The Braves are loaded with quality arms in the bullpen, but they really need a lefty specialist heading into the stretch run.
Miller could fit that bill exactly.
Follow me on Twitter: