Chelsea have been among the big winners of the 2014 summer transfer window, but the Blues could be forced into selling one or more big names to comply with the Premier League's and Champions League's homegrown quotas.
Clubs are allowed to name 17 foreign players over the age of 21 in their squads, but the Blues have 18 with a realistic chance at one of those spots, per The Telegraph's Matt Law.
Jose Mourinho acknowledged the problem, telling reporters he plans on selling one of his foreign stars and emphasising the development of his young future stars, per Law:
From the group you are expecting us to have as a squad, I have to send one away because we have one extra foreign player. So from all these players, if you think all of them have to stay, you are wrong. One of them has to go.

My conscience is, for example, to say to you that I think [Lewis] Baker, [Izzy] Brown, [Dominic] Solanke, if in a few years they are not national team players, I should blame myself. They are part of a process the club started without me. Now, we have players who will be Chelsea players.

And when they become Chelsea players, they will become England players, almost for sure. I'm not saying we're doing it just for English football, because it is also about us.
Let's have a look at three potential casualties of the homegrown quota.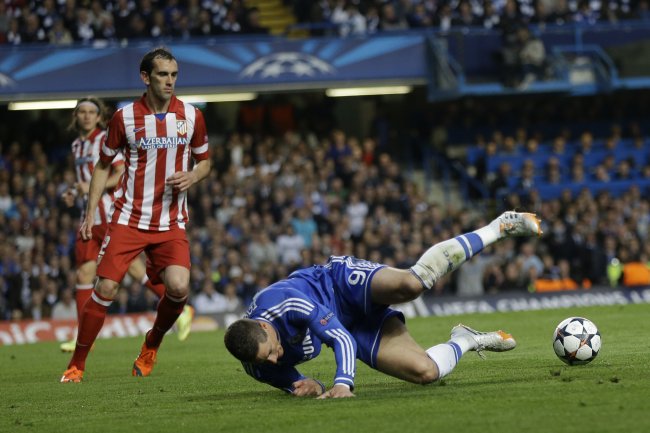 Kirsty Wigglesworth/Associated Press
The most obvious head on the chopping block is Spanish international Torres, whom Law singles out as the one player the club would like to move.
Calling someone a "flop" is always harsh. Torres has had his moments for the Blues, but many of the most recent moments have been ones of pure comedy. He was at it again during one of the team's pre-season friendlies, per Betfred:
Have you not seen Fernando Torres' latest Torres miss? https://t.co/xFhm0TQ8E4

— Betfred (@Betfred) July 28, 2014
It's safe to say Torres never lived up to his £50 million price tag, and while he still holds some value for the club as a mobile, hardworking forward, moving him now would bring an end to an embarrassing marriage the club would rather forget.
Spanish journalist Sergi Dominguez thinks a split would be the best option for both parties:
Fernando Torres missing a 2-yard sitter was nothing out of the ordinary. Astounding how he's still at Chelsea, club way above his weights.

— Sergi Domínguez (@FutbolSergi) July 27, 2014
The biggest issue for the Blues will be finding a taker. There's every chance Torres could rediscover his shooting boots in a new environment, but convincing a club to pay a significant fee for his services will be challenging.
Torres will also likely demand relatively high wages, making a deal even less likely. The Spaniard might be the team's favoured option to sell, but he's also one of the hardest assets to move.
Petr Cech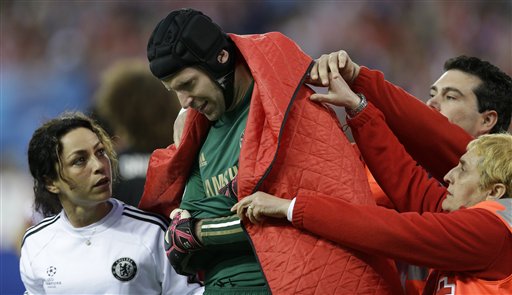 Paul White/Associated Press
The longtime stopper could be another big name on the move, although he is likely the one player Mourinho would rather keep. Still playing at a very high level and with tons of experience, moving Cech makes little sense from a football perspective.
He also told Ekipa 24 (h/t Jure Bohoric of Sky Sports) he has no intention of leaving the club:
I'm staying at Chelsea, that for sure. I really don't mind that there are two great keepers at Chelsea. That motivates me ever more. You always have to fight if you want to be on great level. And there is not only Courtouis [sic] and me, even Matej Delac is showing that he is great keeper.
The position of goalkeeper is a clear strength for the Blues: Outside of longtime starter Cech, Thibaut Courtois will be returning from his lengthy loan spell with Atletico Madrid.
Mark Schwarzer is a capable backup with years of experience under his belt, and Jamal Blackman and Mitchell Beeney could provide depth without interfering with the homegrown quota.
Sky Sports have learned both Monaco and Paris Saint-Germain are being linked with a move for Cech, and both clubs would make sense for the experienced veteran (although he would face a real battle with Italy's Salvatore Sirigu in the French capital).
Both Mourinho and the fans will likely not want to see Cech leave, but of all the players being mentioned as potential victims of the quota, he would be the easiest to move. Courtois is the team's future in goal—moving Cech now when he still holds value on the market makes sense.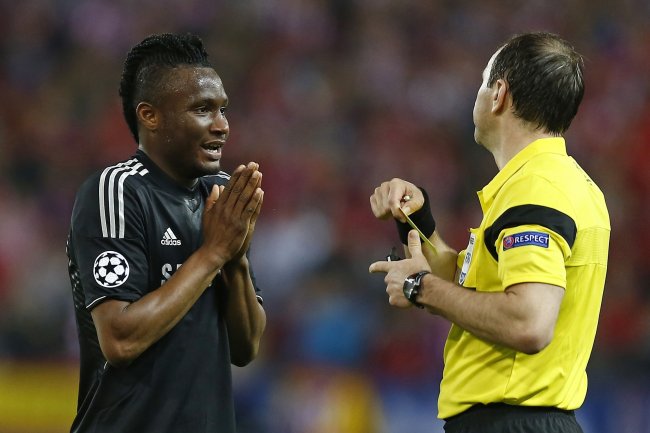 Andres Kudacki/Associated Press
Chelsea have been trying to move the Nigerian for some time now, but as with Torres, finding any takers has proven difficult. As reported by The Independent's Jack De Menezes, Mikel is available for as little as £5 million but as of right now is still training with the Blues.
A departure from Stamford Bridge has seemed likely ever since the arrival of Cesc Fabregas, but per De Menezes, Mikel doesn't see it that way: "I don't have a problem with the signing of Cesc Fabregas. We have played against each other a lot of times. We don't play in the same position anyway."
Wich player is most likely to leave Chelsea this summer?
Mikel arrived at Stamford Bridge oozing with potential, but while his early play was encouraging, the Nigerian never developed into the player everyone was hoping he'd become.
The presence of Michael Essien certainly didn't help—in his absolute prime, the Ghanaian could dominate play in midfield like no other, and Mikel was unable to ever emerge from his shadow. The constant comparisons were unfair, but unfortunately such comparisons come with playing for a top team like Chelsea.
The 27-year-old will likely never develop into the world-class midfielder people envisioned but could still be a solid addition for plenty of mid-table Premier League sides.
Finding the right fit for the right price will be key, and the Nigerian will be one of the favourites to depart the Blues in the coming weeks as Mourinho finalises his squad for the upcoming campaign.