Manchester United's hopes of luring Angel Di Maria to Old Trafford this summer have taken a turn for the better after it came to light that the Real Madrid winger is growing annoyed with Paris Saint-Germain's lack of haste.
The Ligue 1 champions were thought to be favourites to sign Di Maria this summer, but Carlos Forjanes of Spanish newspaper AS reported that financial constraints are delaying their progress.
Julian Finney/Getty Images
PSG have already concluded major business in this transfer window, purchasing David Luiz from Chelsea for a reported £50 million, but Financial Fair Play is having an impact in its first season after taking effect.
When asked about Di Maria's potential arrival, manager Laurent Blanc, a former Manchester United player, was reluctant to reveal much about the deal, per the Daily Mail's Chris Waugh:
"I'll leave you to speculate. At the moment nothing is done. Are there negotiations? It's not for me to say, but for the board of the club."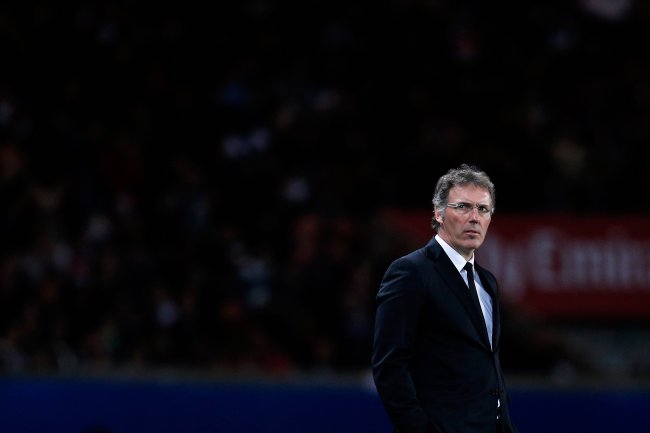 Dean Mouhtaropoulos/Getty Images
Having already had their squad limited to just 21 players for the upcoming Champions League season, as well as incurring a fine of €60 million, the Parisian outfit are on shaky ground.
Blanc was quoted by Goal.com's Vaishali Bhardwaj earlier this week, acknowledging the club's unfamiliar handicap in the market:
Financial fair play will bother us - we have already felt the discomfort but it did not prevent us from recruiting two key players, Serge Aurier and David Luiz. But it is true that we cannot do what we want, we knew that.
Manchester United don't have the same concerns, and while Louis van Gaal's side will miss out on European competition this term, they have the means to sanction a Di Maria transfer, should the player wish to come.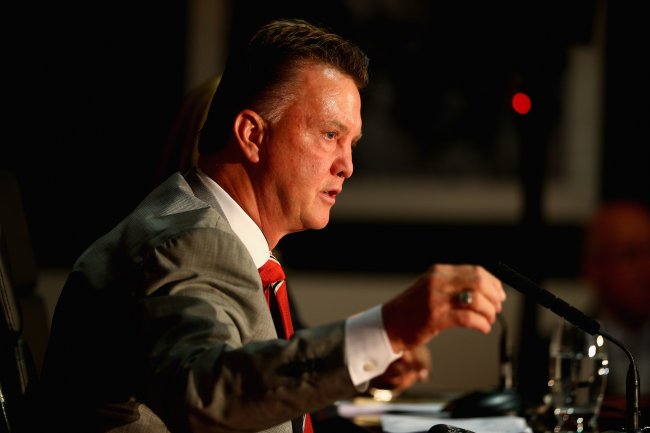 Clive Mason/Getty Images
PSG's loan signing of Aurier, as opposed to a permanent deal, is a signal that they're aware of the limitations placed upon them, and they will need to sell before they can add more talent to their roster.
French Football Weekly said the French club now have no chance of purchasing Di Maria, although Waugh's report stated an initial loan-with-intent-to-buy deal, ultimately worth £49 million, may go ahead:
Le Parisien: PSG unable to sign Real Madrid's Angel di Maria currently. FFP has almost certainly ended PSG's hopes of signing the player.

— FFW (@FrenchFtWeekly) July 20, 2014
Admittedly, Di Maria may not be willing to sacrifice Champions League football for an entire year, and potentially more, which would inhibit the Red Devils' hopes.
However, United will at least be encouraged to know they have more time on their hands, with Real willing to do business at €60 million, per Spanish publication El Confidencial (h/t ESPN FC's Jonathan Johnson), following the arrival of James Rodriguez:
El Confidencial: Confirmation of Di Maria deal still some way off. Real want €60m & will accept nothing less. If fee not met, ADM stays.

— Jonathan Johnson (@Jon_LeGossip) July 24, 2014
Di Maria is somewhat deserving of his massive price tag, though, with WhoScored.com reporting that no player registered more assists in last season's Champions League:
Didier Drogba: Only 3 players (Di María 5, van der Wiel 4, Nasri 4) picked up more assists in the CL group stage last season than Drogba (3)

— WhoScored.com (@WhoScored) July 25, 2014
Spanish radio station Cope (h/t Metro) claimed on Friday that Di Maria's future could be decided "within hours," and after sealing deals for Luke Shaw and Ander Herrera, United are showing intent of their own in the market.

However, this particular deal would require a club record transfer fee being stumped up, and while Red Devils chief executive Ed Woodward has been quoted by The Guardian's Jamie Jackson in saying that is possible, it could be out of their hands.
Should PSG continue to stutter in their advances, it gives United an extended window of time in which to make their lunge, but Di Maria's loyalty may not be so easily purchased.