Updates from Saturday, July 26
Ronaldo took to Twitter on Saturday to deny the reports that he'd changed management teams:
There have been news about changes on my management team - it's all false, and I can assure the team is - and will be - the same.

— Cristiano Ronaldo (@Cristiano) July 26, 2014
Original Text
Lil Wayne is set to expand his ever-growing empire to the sports world, and he has one of the most influential athletes on the planet to help him make the move.
According to TMZ, the Young Money Entertainment mogul is starting up his own sports management company, with Portugal and Real Madrid superstar Cristiano Ronaldo set to become his first client:
We're told Weezy's company will be working with PolarisSports—which is affiliated with the CAA agency and GestiFute—through which Ronaldo's agent Jorge Mendes operates.

Our sources tell us Wayne's company will handle Ronaldo's sports management affairs in the United States—everything from branding to marketing and endorsement deals. Even modeling.

This news comes not long after Ronaldo tweeted a picture of himself and dozens of others holding up the Young Money/Cash Money sign, much to Wayne's delight:
YMCMB with @jpn_pmo what you think @srod7 @liltunechi @euro pic.twitter.com/qKVUgDuDZn

— Cristiano Ronaldo (@Cristiano) July 24, 2014
You couldn't make this stuff up if you tried, folks, but there has been talk of this for a while.
In December, Forbes' Darren Heitner reported that Cash Money Records had filed a trademark application for "Visionaire Sports Group," while Wayne's Young Money Entertainment was also looking to enter the athlete representation business sometime in 2014.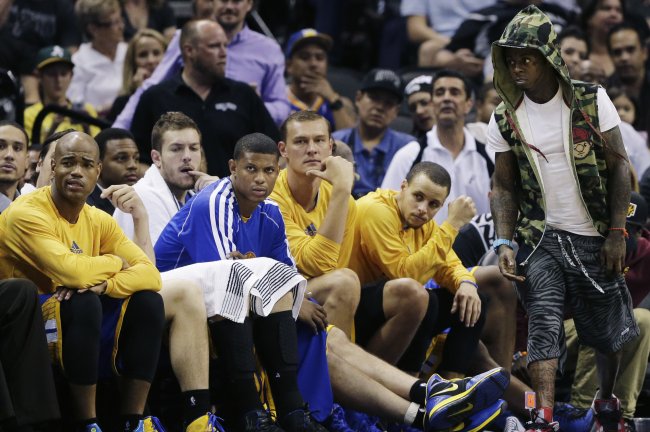 Eric Gay/Associated Press
It appears that time is now.
There's an obvious comparison here to Jay Z, who started Roc Nation Sports in 2013. Beyonce's husband has already signed megastars Kevin Durant and Robinson Cano, with the latter signing a massive $240 million contract before the 2014 MLB season.
Weezy seems well on his way to repeating that success, though, as few individuals in the world are more talented and more marketable than CR7.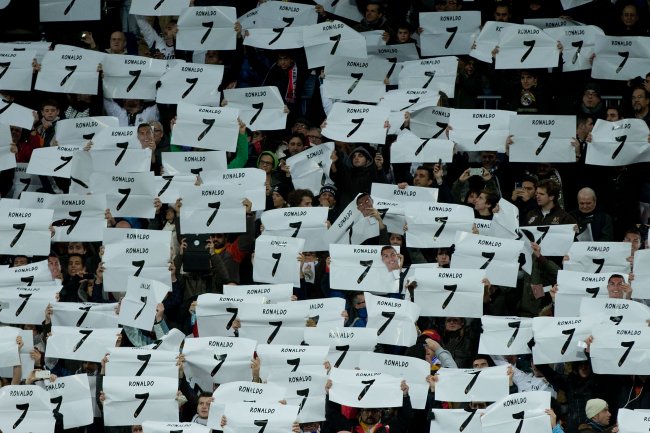 Gonzalo Arroyo Moreno/Getty Images
A few weeks ago, Forbes named Ronaldo the 30th "most powerful" celebrity in the world. Ranked seventh among athletes, the prolific goalscorer made a whopping $80 million over the last year.
Who knows if Weezy will contend with Jay Z in this venture, but signing Ronaldo is about as good a start as you could ask for.
It's clear Lil Wayne, who is an avid NBA fan, already has some pull in this business, and if these reports are indeed true, it will be interesting to see who he goes after next.