Sami Khedira reportedly still wants to move to Arsenal during the 2014 summer transfer window, and the Gunners should continue their pursuit of the Real Madrid star.
According to BILD (h/t to Metro), Khedira remains "hopeful" a move will come to fruition, with Germany teammate Lukas Podolski telling reporters the midfielder needs no convincing to join:
"I didn't have to try to [convince Khedira to join Arsenal].Sami knows how much fun he could have with me, Mesut Ozil and Per Mertesacker at Arsenal."
If Khedira's wage demands is really the main obstacle for a potential transfer, as suggested by Metro, that's something both parties can hash out. It would depend on how badly he wants the move to go through, and according to Podolski, the World Cup winner is eager.
It's a lot better than the alternative, as Metro's Massimo Marioni claims Arsene Wenger is looking into potentially converting Jack Wilshere into a defensive midfielder.
Wilshere has incredible potential as a playmaker and an offensive threat, but he's not a particularly good defender. The idea of having the young England international shielding Arsenal's back four is quite scary, frankly.
Khedira is a natural fit for the position, and one that fits Wenger's vision of the perfect holding midfielder—someone who doesn't just rely on his physical prowess but has the technical baggage to contribute further up the pitch.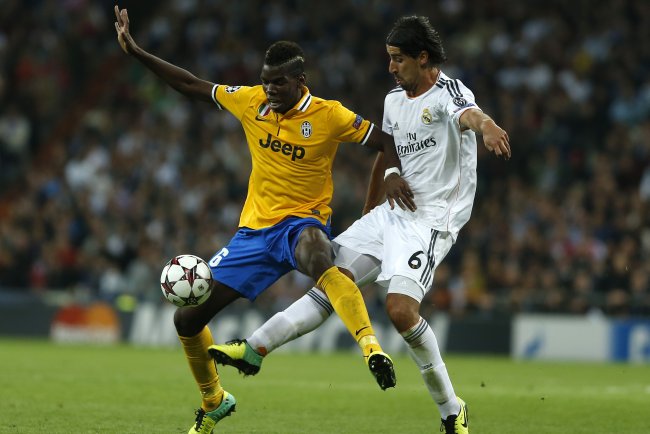 Andres Kudacki/Associated Press
There are other, cheaper options the Gunners could consider, with Morgan Schneiderlin and Lars Bender most frequently singled out as alternatives to Khedira.
But Schneiderlin seems likely to choose Tottenham over their North London rivals (per Goal's Greg Stobart) and Bundesliga expert Marco Conradie has learned Bayer Leverkusen's reluctance to sell has forced Arsenal to give up on Bender:
Arsenal are reportedly set to give up in their attempts to sign Real Madrid's Sami Khedira and his Bayer Leverkusen counterpart Lars Bender.

— Marco Conradie (@MarcoConradie10) July 24, 2014
Bleacher Report's Guillem Balague claims Wenger doesn't want Khedira at the club to begin with:
Little break from holidays: rubbish story about Messi and Arsenal which surely nobody believed. Plus Casillas + Khedira not wanted by Wenger

— Guillem Balague (@GuillemBalague) July 24, 2014
The statement appears absurd—per Metro's report, Khedira's agent was in talks with the club just two weeks ago.
The 27-year-old would bring a wealth of experience to Arsenal, solidifying a midfield unit that often has to rely on youthful players too much. He just lifted both the Champions League trophy and World Cup in the span of two months, evidence of the sheer quality he brings to the table.
Should Arsene Wenger continue his pursuit of Sami Khedira?
Yes, there are some medical concerns, and Arsenal's tendency to be very prudent when it comes to player salaries has so far stood in the way of a deal. But there's not a single player seemingly available who could match Khedira's pedigree, his experience and his high level of play.
The Gunners simply can't afford to go into the upcoming season with Wilshere as the default starter at the position. Even if he has what it takes to make the switch to a defensive assignment, he'll require more time to adapt to his new position than Arsenal are giving him.
Khedira wants to be a Gunner, per Podolski, so it should be possible to resolve any disagreements both parties might have regarding his wages. Arsenal have to continue their pursuit of Khedira because the alternative isn't particularly appealing.