New Manchester United boss Louis van Gaal has publicly criticised his club's tour plans of the USA, stating that the team's commercial commitments will force him to adapt his practices.
Sky Sports reported on the Dutchman's thoughts, which were given during his first press conference. LvG said:
We have to prepare for the season and when you have a lot of commercial activities also for the players, and you have to travel distances, you have to fly a lot, you have also jet lag, and that is not very positive for a good preparation. But the tour was already arranged (before I became manager) so I have to adapt and I shall adapt.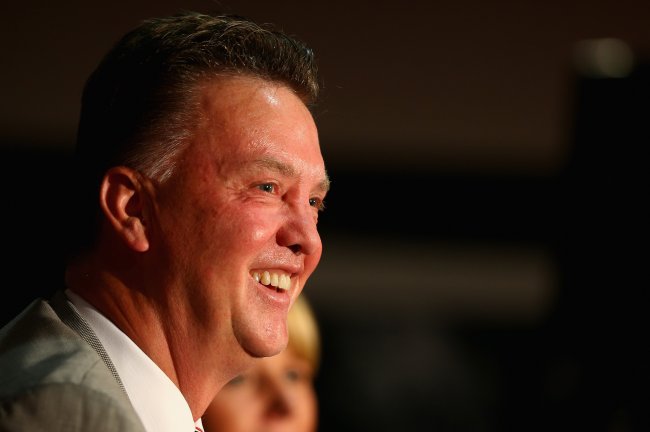 Clive Mason/Getty Images
Van Gaal also outlined his intentions about future signings for the North West giants, expressing that he will give his current playing staff time to prove themselves before raiding the market for replacements.
Speaking at a press conference in Pasadena, the manager said of his future transfer plans, per Ian Ladyman of the Mail Online:
I can't say anything. I have told the club I won't do anything until I know the players here. When I am the coach and I give the orders to play a certain way I want to see how they perform. So I can't answer. I want to give all players the chance to show themselves under my guidance.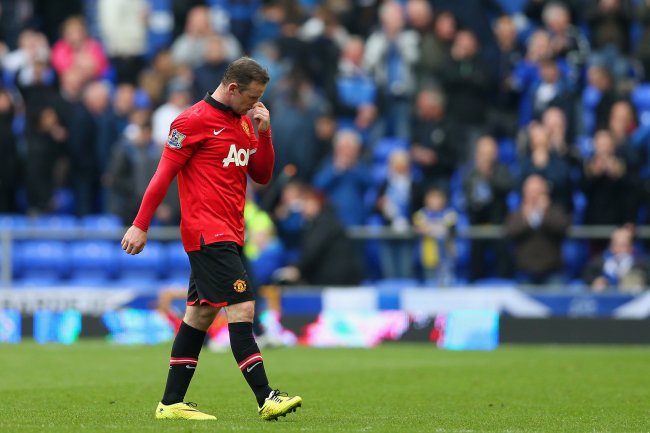 Clive Brunskill/Getty Images
Van Gaal's side take on LA Galaxy in the early hours of Thursday morning and then continue to take part in the International Champions Cup at various destinations across the United States. The club's new shirt deal with Chevrolet begins this season and will help build the team's image across the Atlantic.
The travelling is surely an issue for the players, but this has become a part of the Manchester United way, as the club uses preseason to promote the brand.
But Tony Barrett of The Times congratulated LvG on his words about extensive touring.
He tweeted:
Well done to Louis Van Gaal for saying what every manager thinks about commercial interests interfering with football preparation.

— Tony Barrett (@TonyBarretTimes) July 23, 2014
And James Ducker of The Times claims United will bow to Van Gaal's demands for shorter tours in the future, marking a change in direction for the commercial arm of the club:
Van Gaal wins first power struggle at #mufc with club set to bow to his demands for shorter tours http://t.co/bbo17CnGdi

— James Ducker (@DuckerTheTimes) July 23, 2014
LvG's first decision about outgoings could be about the future of Mexico striker Javier Hernandez. Martin Blackburn of The Sun (subscription required) says Inter Milan are keen on snatching the player away from Old Trafford as they look to build for the new season.
When asked about Chicharito, Van Gaal briefly commented, per Ladyman:
"I have only seen him under another coach so far. He has arrived today and now I can see him play in a game. Then I can talk about him."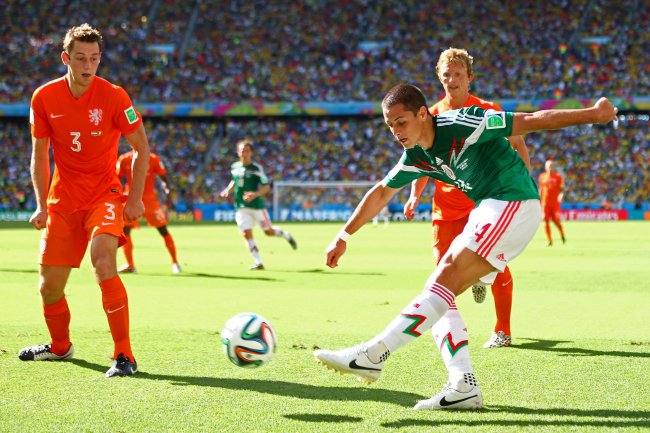 Michael Steele/Getty Images
The 26-year-old made 28 appearances for the Red Devils last season under David Moyes, per WhoScored.com, but crucially only made six starts for the team.
This fact could hugely influence if he decides to stay or go.
Van Gaal is right to criticise the distances he and his squad are expected to travel when preparations for the new season should be the only focus. However, this has become the norm for all of Europe's top club sides and the complication is not viewed as a major one when compared to the financial benefits.
Should Manchester United have shorter preseason tours?
United are entering a new era after the end of the Sir Alex Ferguson dynasty and they might have to do things differently if they are to catch up with Manchester City, after so easily conceding the title to their rivals last term.
It is great for United's fans across the United States to get a chance to see the team in action, in the flesh. But it is certainly not the best thing for the team, and Van Gaal's attention to detail will surely only win favour with his players at this early stage of his tenure.