Atletico Madrid star Tiago has ended speculation about his future with the La Liga champions by penning a new deal in the Spanish capital.
Though linked with a whole host of clubs throughout the transfer window, the Portuguese midfielder has now pledged his allegiance to Atletico for two more seasons—per the club's official website.
Tiago was instrumental in Atletico's highly successful 2013-14 campaign, producing some dynamic performances in the heart of midfield, and it was far from surprising to see several of Europe's finest chasing his signature.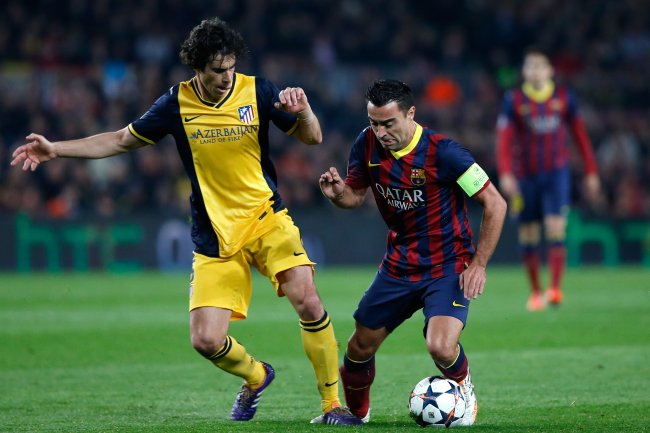 Emilio Morenatti/Associated Press
The 33-year-old's two-year extension at the Vicente Calderon Stadium will now knock his previous suitors back, though he admits he considered all possible avenues before making the decision to stay with Diego Simeone's men:
The club offered me the possibility of a renewal. I felt proud because we'd had an incredible season, but I thought it was time to close a cycle. I had the opportunity to play in various international leagues and I took some time to assess the various options during the summer, but at the time of taking the final decision, it was clear to me that Atleti was the only right choice.

[...] The Cholo (Simeone) always left the door open for me and now I'm very happy because I know that I've made the right choice. I want to thank the club very much for waiting for me and for offering me the opportunity to stay here. I look forward to helping the team in everything I can.
Chelsea were among those rumoured to be chasing Tiago's signature, per Simon Johnson of the London Evening Standard, with Jose Mourinho reportedly looking to bring back one of his former recruits to sure up the Blues' midfield.
Though Mourinho appears desperate to bring in a defensive midfielder for the upcoming campaign, Sky Sports journalist Daniel Storey thinks the Portuguese manager knew exactly what he was doing during the Tiago transfer saga. Storey hints the midfielder was a pawn in negotiations for Chelsea new boys Filipe Luis and Diego Costa:
Tiago's been shafted. Chelsea use him to smooth through Atletico deals and now pull out of deal to sign him. Poor chap.

— Daniel Storey (@danielstorey85) July 21, 2014
Having already signed Luis and Costa from Atletico, together with Thibaut Courtois returning to the Bridge after a loan spell, it looked for all the world as if the Blues' raid on the Spanish champions would continue with Tiago. Reports even emerged suggesting the midfielder was set to be announced as a Blue once again—Nick Lustig's report for the Daily Star a prime example.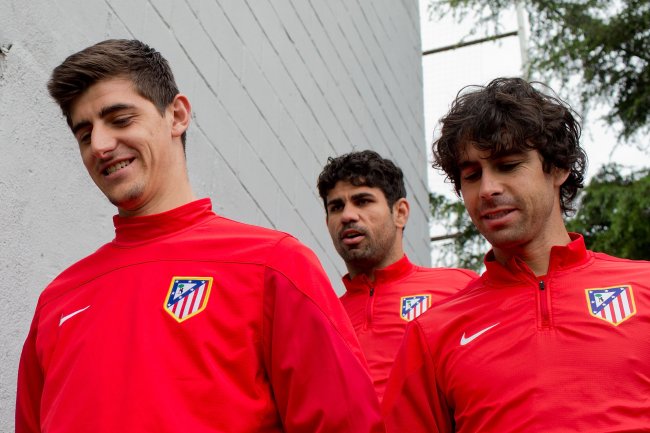 Gonzalo Arroyo Moreno/Getty Images
However, Chelsea's interest eventually faded, leaving Tiago in an awkward position, as highlighted by the Daily Telegraph's Richard Martin:
Tiago is in an embarrassing situation now. He wants a two-year deal and Atletico only offered him one, and Chelsea are no longer interested

— Richard Martin (@rich9908) July 21, 2014
Chelsea's loss may well be Atletico's gain, as the Blues were crying out for an experienced star to come in and dictate their midfield in front of the back four. Tiago proved endless times during last season that he's the right man for the job.
With Tiago's capture now well and truly off, Mourinho can turn his attention elsewhere to find the ideal partner for Nemanja Matic in the heart of the Blues' midfield, unless Cesc Fabregas is deployed in the deeper role.