The UFC put on quite a show at the O2 Arena in Dublin, Ireland on Saturday. Seven of the 10 bouts at UFC Fight Night 46 resulted in finishes. In the main event, Ireland's own Conor McGregor blew through Diego Brandao in the first round for a TKO victory.
Here's a look at the results for every fight.
UFC Fight Night 46 Main Card

Conor McGregor def. Diego Brandao, TKO (Round 1, 4:05)
Gunnar Nelson def. Zak Cummings, submission (Round 2, 4:48)
Ian McCall def. Brad Pickett, unanimous decision (30-27, 30-27, 29-28)
Norman Parke def. Naoyuki Kotani, TKO (Round 2, 3:41)
Preliminary Fights
Ilir Latifi def. Chris Dempsey, TKO (Round 1, 2:07)
Neil Seery def. Phil Harris, unanimous decision (30-27, 30-27, 30-27)
Cathal Pendred def. Mike King, submission (Round 2, 3:33)
Trevor Smith def. Tor Troeng, unanimous decision (29-28, 29-28, 29-28)
Nikita Krylov def. Cody Donovan, TKO (Round 1, 4:57)
Patrick Holohan def. Josh Sampo, submission (Round 1, 3:06)
Fight Night Bonuses (per MMA Junkie)
Performance of the Night: McGregor and Nelson
Fight of the Night: Pendred vs. King
The entire card was broadcast exclusively on the UFC's live stream service Fight Pass.
What the Fighters Said
The story of the night was the electric atmosphere and the dominant performances by the Irish fighters. There's no question, the UFC fans in Ireland love the sport of MMA and the emerging stars from the country.
Even the fights that didn't end in stoppages were thrilling.
Neil Seery knocked off Phil Harris in a lopsided decision. Afterward, he was asked who won the fight. His answer was telling considering the level of excitement throughout the event.
Hey Siri, who won that fight? #SiriSays: THE FANS!!!!!!!! #UFCFightNight

— UFC (@ufc) July 19, 2014
As exciting as the fighting was, you have to believe the crowd would have left feeling a bit empty had McGregor lost. He always flies the Irish flag high, and his dominant win over Brandao capped an Irish sweep of the card.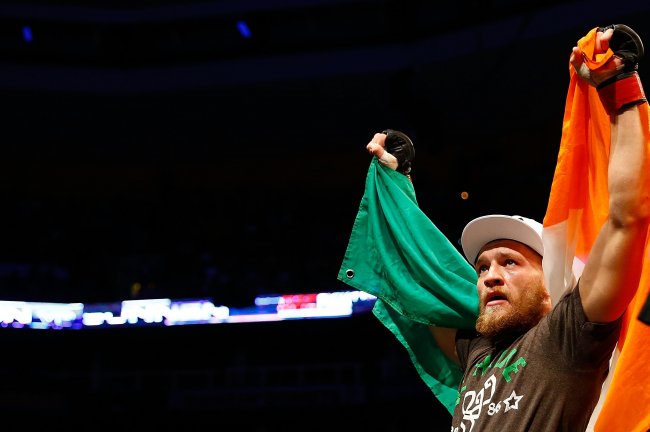 Jared Wickerham/Getty Images
After it was over, he talked about him and his countrymen doing more than just participating in MMA.
"We aren't here to take part. We are here to take over" - @TheNotoriousMMA on the clean sweep by the Irish here at #UFCFightNight

— UFC (@ufc) July 19, 2014
Few—if any—in the UFC have the charisma and fighting skills of McGregor. His style is even beginning to convert his enemies.
When he's not talking crap about me, I kinda like the kid lol

— Cub Swanson (@CubSwanson) July 19, 2014
Social Media Reaction
Fighters weren't the only ones to acknowledge the awesome Irish fans at the O2.
Co-owner, CEO and chairman of the UFC Lorenzo Fertitta chimed in on the raucous crowd.
This could be the best crowd ever!!! #UFCDublin #UFCFightNight 🍀🍀🍀

— Lorenzo Fertitta (@lorenzofertitta) July 19, 2014
Midway through the card, UFC President Dana White wondered if the fans would have any energy left for the featured attraction.
This crowd is gonna be exhausted by the main event!!!

— Dana White (@danawhite) July 19, 2014
Biggest Winners and Losers
Winners
McGregor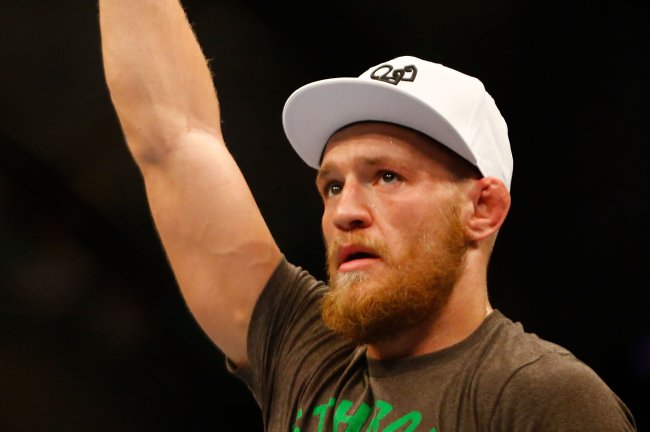 Jared Wickerham/Getty Images
It's hard to gauge what builds McGregor's hype more: his mic work or his fighting skills. As awesome as he has been in his UFC run, he's made himself a superstar by delivering post-match interviews like this one:
Ladies and gentlemen, the next UFC headliner has arrived.
Nelson
Huge support in the O2 for @TheNotoriousMMA's training partner @GunniNelson. #UFCFightNight #UFCDublin pic.twitter.com/oGdfoX6L5p

— JOE.ie (@JOEdotie) July 19, 2014
Submitting a technically savvy grappler like Cummings was no small feat. Before the bout, it seemed as if Nelson would have to deliver in the stand-up game to take Cummings out, but that wasn't the case.
After some uneventful exchanges on their feet, the men went to the ground, and Nelson dominated. It's about time for him to get a look at an opponent in the Top 10.
Pendred
My pick from the Prelims @PendredMMA stand out performance showing incredible heart & sending his opponent to sleep. pic.twitter.com/fZXL66HCS4

— Bigslow (@LukeBarnatt) July 19, 2014
After being soundly beaten and nearly knocked out in the first round, Pendred came back with one of the gutsiest performances you'll see. He scored a submission victory over King via rear-naked choke. Pendred's resilience had everyone singing his praises:
What a freaking comeback by @PendredMMA!!!! #UFCFightNight

— UFC (@ufc) July 19, 2014
That has to be one of the best comebacks jn UFC history.

— Bleacher Report MMA (@BR_MMA) July 19, 2014
Wins like this are what transforms fighters into global crowd favorites.
Losers
Brandao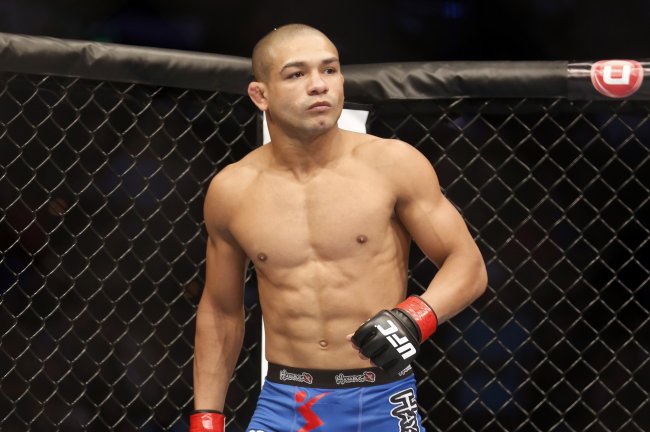 Gregory Payan/Associated Press
Attempting to put Brandao over as a top contender is going to be very hard moving forward. Every time he's in with an elite fighter, he gets blown away. Saturday's loss was the second consecutive first-round TKO defeat for Brandao.
He looks to be locked in as a mid-level fighter who serves as more of a gatekeeper than a serious title contender.
King
.@PendredMMA 'mostrando quem é o rei' em luta contra Mike King #UFCFightNight #DBelieve pic.twitter.com/NelEQpTGlL

— UFC Brasil (@ufc_brasil) July 19, 2014
He will have some bonus money to help him sleep better, but it's got to be killing King that he allowed Pendred to escape that first round. He was ever so close to a finish and perhaps a Performance of the Night bonus.
Instead, he'll have to settle for the consolation prize.

Follow me on Twitter.