Top 10 Best NBA coaches of all time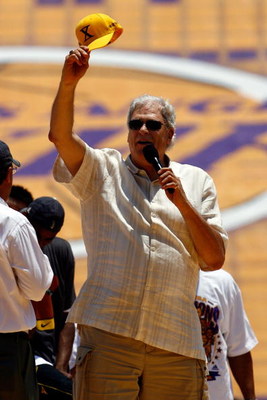 In the following slides I will go down from 1-10 in order of the top ten best coaches of all time. I write down all the notable coaching statistics as well as achieved marks. I bring back some coaches forgotten and add some recent or even active coaches into the discussion to.
Please enjoy these rankings...
1. Phil Jackson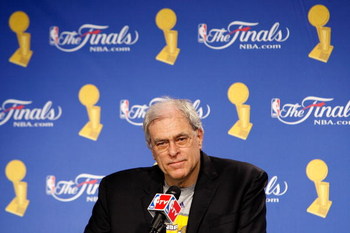 Phil Jackson not only has the best winning percentage of all time as a coach, he also has the most championship rings. (He stands alone at 10). For 10 consecutive and successful seasons Phil Jackson led the bulls to six championship rings. Once he had coached 557 games with the bulls, he had already won 400! (Second fastest ever to accomplish this milestone. Although he only has once coach of the year award (95-96) he also demanded four rings with the Lakers! And brought them to the championship two more times in hard fought losses. (04--08). To top it off, in 2007, he was elected into the Naismith Hall-of-Fame.
2. Red Auerbach
He still holds the mark as the third most winningest coach in NBA history. Served 20 faithful and mostly good seasons as coach. In 64-65 received his first and last Coach of the Year award. He was nominated the NBA's 25th anniversary All-time team coach. In 1980, the PBWAA (Pro Basketball Writers ------ Association) named him the greatest coach of all time. In 1968, elected into the Naismith hall of fame. Possibly the greatest contributor for basketball since Naismith, Auerbach was the genius who led the Celtics dominance from 56-67 while winning seven championships in that span. (Also won two more later on.) He also broke the racial barriers of the NBA as the first coach ever to draft an African-American player (Chuck Cooper) and first coach ever to have an all-black starting five!
3. Chuck Daly
Although he was only the fifteenth winningest coach in NBA history, he guided the pistons to the finals in 89-90, while leading his team to winning records in 11 of his 13 years as the Pistons coach. In '94, he took took his rightful place in the Hall-of-Fame.
4. Bill Fitch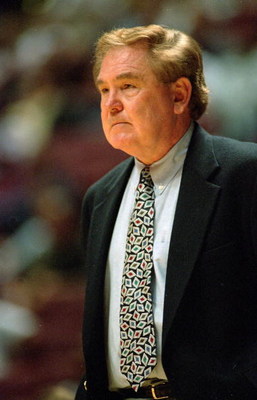 Some of you may remember him as a college coach, but he was also the second winningest coach in NBA history. He guided the Boston Celtics to a victory in '81 finals. In '76 and '80 Fitch was the coach of the year. In 1986, then coaching the Hakeem Rockets, he won another championship most notably against his former team, the Celtics.
5. Red Holzman
Holzman is the 11th most winningest coach in NBA history, led the Knicks to two championship victories in '70 to '73. Won coach of the year in '70 and was elected into the Hall-of-Fame in '85.
6. John Kundla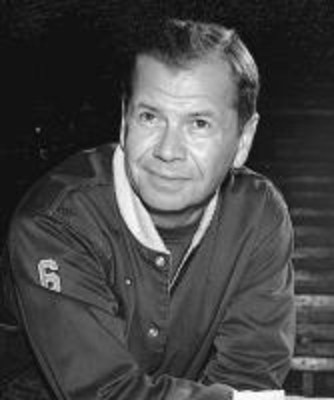 Though most of you probably don't know or remember him, Kundla coached the Minneapolis lakers to five championship victories in six seasons and was elected into the hall of fame in '95. He was also the coach of the first real NBA dynasty, and you might remember him as the guy who coached George Mikan.
7. Don Nelson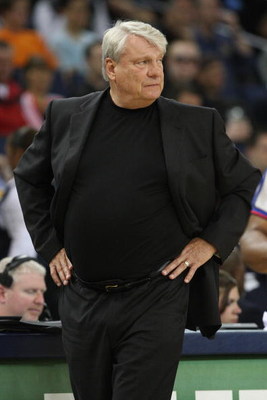 Nelson stands mark in history as the sixth most winningest coach in NBA history. Stands alone with Pat Riley as the only two coaches to win three coach of the year awards. Nelson's teams have achieved nine 50+ win seasons and seven divisional titles. Not yet put into the Hall-of-Fame, but their is surely a place awaiting him.
8. Pat Riley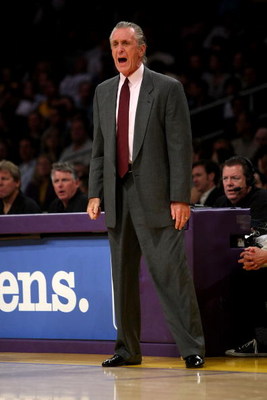 Riley is the 5th most winningest coach in NBA history, as well as being the fastest coach ever to reach 800 wins. He led his Lakers team to four championship titles and the heat to one. As I've already stated, Riley is one of two coaches to ever have three Coach of the Year awards. If you count Riley's championship rings as an assistant coach, he has seven in total! Was finally elected into the Hall-of-Fame in 2008.
9. Jack Ramsay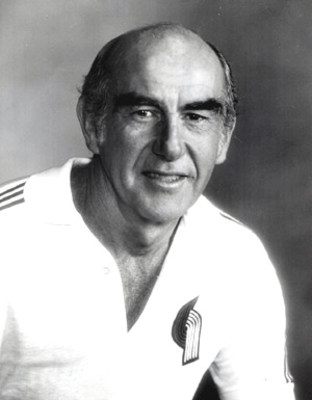 Ramsay goes down in history now as the seventh most winningest coach of all time. Coached the Blazers to a championship ring in '76-'77. In '92 found his rightful place in the Hall-of-Fame. Ramsay retired a close second behind Auerbach for most career wins as a coach.
10. Lenny Wilkins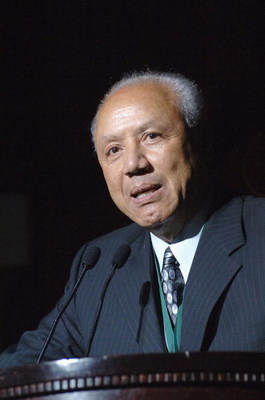 Now has the most career wins out of any coach in history, Lenny Wilkins also won coach of the year in '93-'94. Not only was he an outstanding coach, Wilkins was selected one of the 50 greatest players of all time, and went into the hall of fame as a coach and as a player. Though he also has the most losses of any coach of all time (passing Bill Fitch) he will be remembered for his great success as a coach/player.
Keep Reading