Once LeBron James made his decision to reunite with the Cleveland Cavaliers, a domino effect took place, as players in the NBA's free-agent market began to sign with teams at a frenzied pace.
With most of that action now in the rearview mirror, we can begin to focus our attention to the remaining players on the open market. After all, there are still a few big names in need of homes for the 2014-15 season.
Which teams are front-runners to acquire coveted players? How much are certain free agents seeking in their new contracts?
There are currently plenty of rumors swirling around the Web that shed some light on these questions. Let's take a look at a few of them.
Dwyane Wade's Contract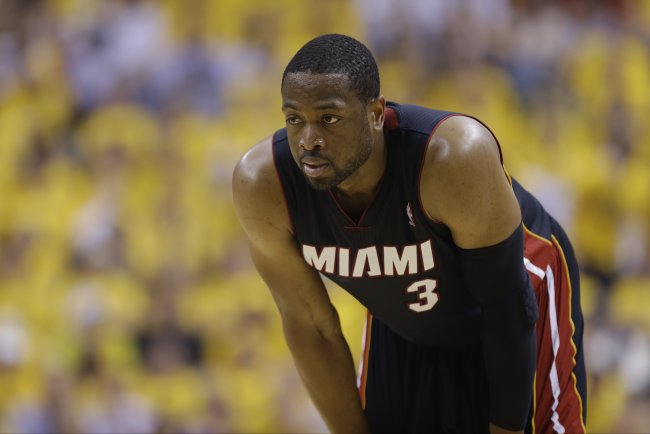 Michael Conroy/Associated Press
Well, things didn't exactly work out for the Miami Heat this offseason.
Multiple players opted out of contracts in hopes the team could lure James back on a new deal. That obviously didn't happen, and the team has been scrambling to find talent ever since.
One player Miami is hopeful to bring back is longtime Heat guard Dwyane Wade.
Wade opted out of a contract set to pay him just over $20 million for the coming season, according to Spotrac.com. It appears the Heat will get a slight break in Wade's new price tag, via ESPN's Brian Windhorst:
Based on Heat's moves yesterday & their commitments, appears Dwyane Wade lining up for a deal that starts at about $15 million

— Brian Windhorst (@WindhorstESPN) July 15, 2014
That may seem like a hefty sum considering Wade's ongoing struggles with his health—he's missed plenty of action over his last three seasons.
We'll see if signing Chris Bosh to a max contract and possibly bringing Wade back at this price tag will be enough to keep the Heat in the mix for the coming season.
Wade already appears ready to return, according to his Twitter account:
Home Is Where The Heart Is... My Home,My City,My House..#HeatLifer http://t.co/lMmP2JTDQY

— THREE (@DwyaneWade) July 15, 2014
Mike Miller Decision Coming?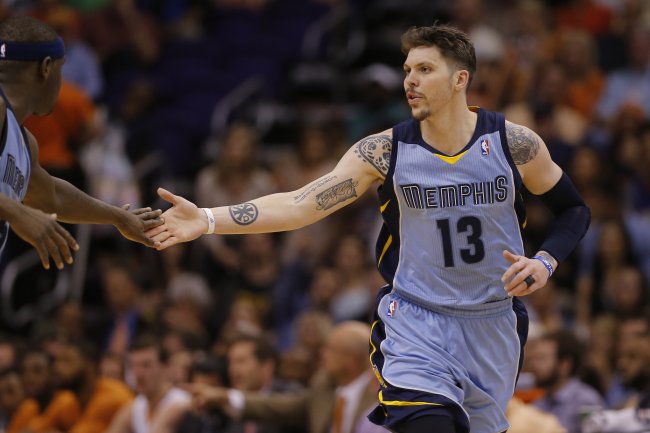 Matt York/Associated Press
Mike Miller has been a recent target of many franchises due to his success last season as a rotational piece for the Memphis Grizzlies.
Over an average of 20.8 minutes per game, Miller averaged 7.1 points, 2.5 rebounds and 1.6 assists while shooting 48.1 percent from the floor and 45.9 percent from downtown. He'll be a great addition for a team looking for depth.
Earlier this week, the Denver Nuggets appeared to be the favorites; however, that's changed, according to a tweet from Jeff Goodman of ESPN:
Mike Miller now leaning towards Cleveland Cavs -- although Denver still in play, source told ESPN.

— Jeff Goodman (@GoodmanESPN) July 15, 2014
Perhaps a certain member of the Cavaliers had something to do with this change in Miller's decision, according to a tweet from Windhorst:
LeBron James has spoken with Mike Miller about joining him in Cleveland, source told ESPN.

— Brian Windhorst (@WindhorstESPN) July 11, 2014
We know James has plenty of pull, and it appears he's already putting it to use.
Lance Stephenson Timetable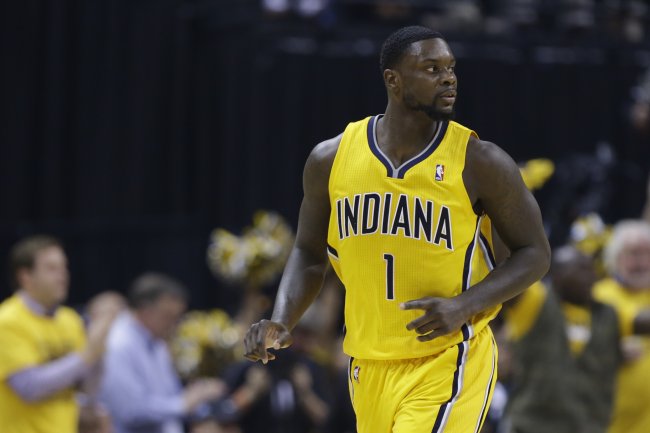 Michael Conroy/Associated Press
Last season, Lance Stephenson finally came into his own. The shooting guard averaged 13.8 points, 7.2 rebounds and 4.6 assists per game while shooting 49.1 percent from the floor for the Indiana Pacers.
Needless to say, upon the expiration of his rookie contract, he's in line for a major pay raise.
Several teams have already been coveting his services; however, according to a tweet from Chris Mannix of Sports Illustrated, we may be waiting a bit before he makes his ultimate decision:
Buzz among execs is that Lance Stephenson situation could drag out for awhile. "I don't think Indiana can go much higher," said one.

— Chris Mannix (@ChrisMannixSI) July 15, 2014
The Dallas Mavericks and Charlotte Hornets have been rumored to be contenders for Stephenson—along with the Pacers, of course. Although, the guard has already declined a five-year, $44 million deal from his previous team.
If he's looking for some major money, and the Pacers can't offer a better deal, we may be waiting for quite some time before this situation unfolds.