Offseason contingency plans are hard for NBA teams and fans to swallow if they aren't smart.
Lucky for the Los Angeles Lakers and their fans, then, that they're proud owners of perhaps the savviest backup plan out there.
The Lakers weren't supposed to be in this situation. They were supposed to have re-signed Dwight Howard last summer. When he left for the Houston Rockets, they were supposed to strike free-agency gold this summer—which they didn't.
Carmelo Anthony, Chris Bosh and LeBron James all signed elsewhere, leaving the Lakers to enact a less glamorous, but equally important plan B that will shape their future direction for better or worse.
Pleasing Kobe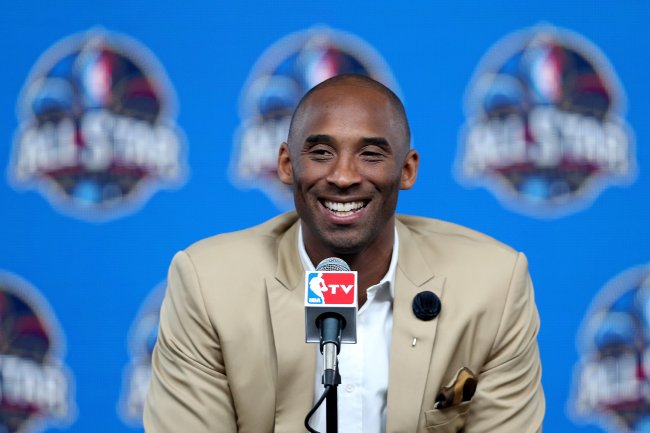 Christian Petersen/Getty Images
At the moment, it's for the better.
Missing out on Anthony—whom the Lakers offered a max contract—and the other top free-agency prizes stings. But, first and foremost, their aggressive pursuit safeguards them against the wrath of an ever-impatient, callously competitive, logic-rebuffing Kobe Bryant.
That's one of the main and understated goals of Los Angeles' free-agency exploits. The Lakers aren't just trying to improve their team, they're attempting to appease a soon-to-be-36-year-old chasing his sixth championship.
Getting him on board with their plans is paramount. Disgruntled superstars—especially those as forthright and shamelessly cheeky as Bryant—can stall chemistry and curb progress.
Merely exhibiting the willingness to invest in Anthony, Bryant's friend, was and remains an attention-grabbing maneuver with allegiant undertones. Striking out doesn't matter in those terms. Showing Bryant his pleas to win are being heard resonates even more.
And the Lakers' actions, their attempts to immediately improve via free agency, are resonating. Said Bryant, via Bleacher Report's Kevin Ding:
But you do what you have to do. If this organization ends up with absolutely nothing, it's not for a lack of effort. That's something I would be extremely proud of, that we put forth the effort and gave it a best shot. What can you do? You go from there, and it's on me to go out there and do my best to try and help us win.
Is this Bryant, actually contemplating life without another championship as being something more than a failure?
Why, yes. Yes, it is.
Effort has turned the Black Mamba. He's not a blubbering romantic blathering on about how winning championships doesn't matter. But he's not chiding the Lakers either, all because they were trying to do exactly what he wanted them to do.
Failure be damned.
Keeping Hope Alive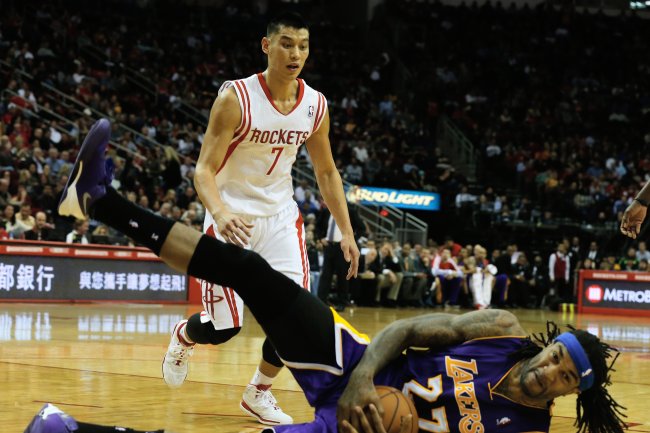 Scott Halleran/Getty Images
It doesn't hurt that the Lakers haven't closed the book on Bryant's championship days completely, of course. There is still a chance for him to contend.
Ask him, and he'll probably wax confidence in himself carrying the Lakers back to the playoffs like he did in 2005-06. Press him further, and he'll likely reveal he's hopeful that summer 2015 is brimming with promise, courtesy of the Lakers' continued quest for flexibility.
Nothing they've done, no one they've added, has jeopardized their immediate future. Not even close. Their longest commitment lies in Nick Young, as Ken Berger of CBS Sports noted:
Nick Young has agreed to a four-year, $21.5m deal to stay with the Lakers, league source says. Fourth year is player option.

— Ken Berger (@KBergCBS) July 11, 2014
Four years and $21.5 million is nothing in this market. Jodie Meeks snagged three years and $19-plus million from the Detroit Pistons. Looked at through that scope, Young—who even admitted he was returning at a discount—was a steal.
Agent Mark Bartelstein: Nick Young "had a chance to make more money coming off the year he had but this is where he wanted to make his home"

— Mike Bresnahan (@Mike_Bresnahan) July 11, 2014
Then there's that Jordan Hill contract many were initially up in arms about, per Yahoo Sports' Adrian Wojnarowski:
Free agent forward Jordan Hill has agreed to a two-year, $18M deal to return to the Los Angeles Lakers, agent Kevin Bradbury tells Yahoo.

— Adrian Wojnarowski (@WojYahooNBA) July 11, 2014
Signing Hill for $9 million annually is a lot of money. It's an overpay. If only there was something that changed how it could be seen.
Like a team option in year two:
Makes a little more sense now: The Lakers hold a team option for the second year of Hill's two-year, $18-million deal. Each yr is $9 mill.

— Mike Bresnahan (@Mike_Bresnahan) July 11, 2014
Overpaying Hill for one year is no big deal. The Lakers have the option of cutting ties with him next summer. Lining his pockets with that much coin was necessary when he likely could have landed a long-term contract on the open market.
Hill is now also one of the NBA's most valuable trade chips. His contract is essentially expiring, and it's substantial enough to help satisfy financial requirements of a blockbuster deal, but not so much that opposing general managers will faint at the thought of paying him.
Smart, smart, smart.
But not as smart as becoming a dumping ground for the Houston Rockets:
The Lakers will send cash and rights to overseas player to the Rockets, but no salary back, league source tells Yahoo.

— Adrian Wojnarowski (@WojYahooNBA) July 11, 2014
Rockets have dealt Jeremy Lin and a future first-rounder to Lakers, sources told ESPN. Houston clearing space to land Bosh, keep Parsons.

— Jeff Goodman (@GoodmanESPN) July 11, 2014
Brilliant.
Jeremy Lin isn't going to turn the fortunes of this franchise. But he's a legitimate floor general on an expiring deal who helps keep the Lakers' eyes on 2015.
This offseason hasn't become about contending instantly. It's become a vessel through which the Lakers will attempt to accelerate their rebuild one year from now.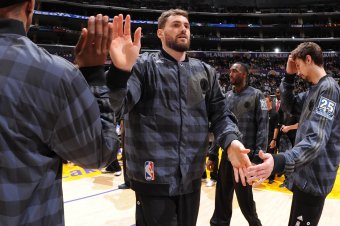 Andrew D. Bernstein/Getty Images
Amassing expiring contracts puts them in position to explore free agency next summer when Steve Nash's pact comes off the books and they're armed with even more spending power.
Acquiring trade chips—like Houston's first-rounder—will permit them to explore trades for players they otherwise couldn't. Landing another star in any deal remains unlikely, but the Lakers now have the means to put forth an offer that doesn't offend the parties they're trying to impress.
That's some contingency plan.
Two Goals, One Plan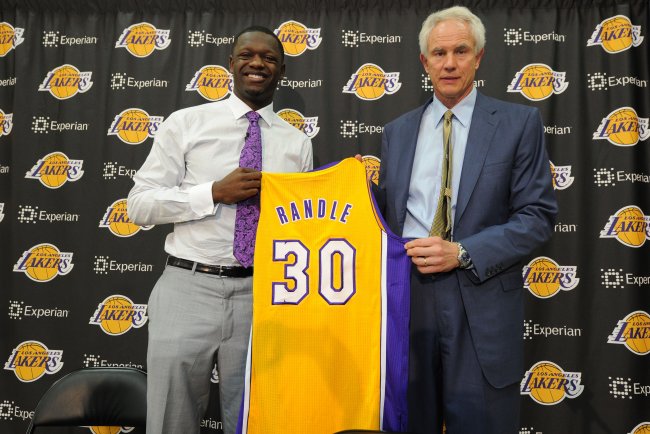 Andrew D. Bernstein/Getty Images
This Lakers movement is even better by design when considering how calculated it is, as the vigilant folk over at Silver Screen & Roll argue:
The Lakers, as business-like as ever, moved quickly and have carried on as if this was the strategy all along. As soon as their prime targets were off the board, L.A. moved onward with their contingency plan: Waiting. ...

The name of the game is patience, not something the Lakers or their fans are used to. Regardless of what you think of LA's contingency plan, there's no doubt that GM Mitch Kupchak and VP of Player Personnel Jim Buss have executed it masterfully.
Masterfully, indeed.
Prying Anthony out of New York, or Bosh or James out of Miami, was always a long shot. Never, at any point, were the Lakers considered favorites for one of the available stars. They were, at best, contenders for Anthony. That's it.
There's little doubt the Lakers had most of these subsequent moves in place long before they fell out of the running. And the thing about these moves? They keep Los Angeles interesting.
Entering the 2014-15 crusade with a starting lineup built around Bryant, Julius Randle and Lin won't win the Lakers any championships. That much is clear.
But they've succeeded in remaining relevant, like Ding explains:
If he makes it, the Lakers will have something huge. If he doesn't, the Lakers still will have brought in a new stream of revenue and excitement for this season—perhaps even the Western Conference's All-Star starting backcourt via fan vote given the global popularity of Bryant, Lin and the Lakers.
Certain basketball purists will scoff like they always do. All-Star voting is a popularity contest. Its procedures debase the sanctity that is supposed to be rewarding hardworking, productive players with well-deserved recognition.
That doesn't make what Ding says any less true. Or next season any less interesting.
Lin and Bryant make up two of the NBA's biggest individual global brands. Now they're both playing for a Lakers franchise with one of the most extensive global reaches. There's a strong possibility they, if healthy, will start next year's All-Star Game.
What grade would you give the Lakers' offseason thus far?
Painfully ironic? Perhaps. Yet it's also enough to make a healthy, relentlessly maniacal Bryant believe, and an incomplete, place-holding Lakers team intriguing.
What if they win more games than people expect? What if they pull off an unforeseen trade using one of their newly acquired assets?
What if they squeak out a playoff berth on the back of Bryant's widely doubted renaissance?
Storylines are running amok in Los Angeles, all thanks to general manager Mitch Kupchak and Co. reacting swiftly and effectively in free agency, leaving the Lakers as a team to watch now, with a future worth monitoring moving forward.
Contingency plans aren't always easy to stomach.
This one is.
Nor do they always incite hope.
This one does.