2012 New York Yankees Line-Up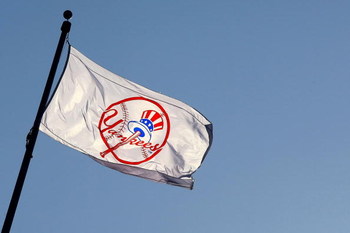 This is a first in an installment of future players to wear the pinstripes.
The line-up could change majorly depending on the amount of money the Yankees spend in up coming off-seasons.
With the ecomony on a downturn many teams are going in the way of cheaper replacments, by going into the farm system and soon the Yankees will follow.
1. Brett Gardner, RF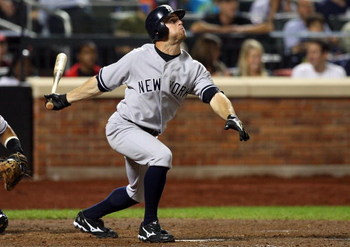 Brett Gardner will eventually lead-off the Yankees, in the minors he had an .400 OBP.
2. Derek Jeter, SS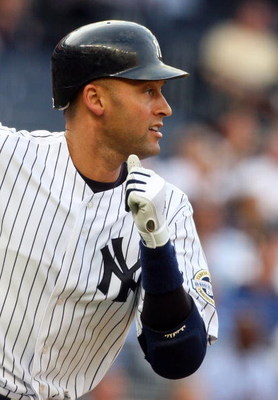 Despite many of the so called experts saying he will switch positions, I strongly believe that Jeter will be a main stay at shortstop for many years to come.
3. Mark Teixeira, 1B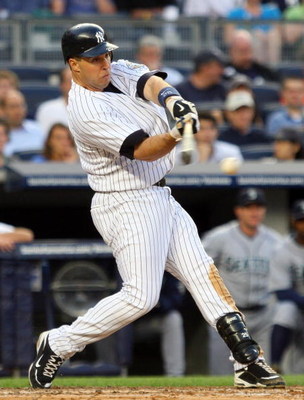 Teixeira will be the Yankees First baseman for many years to come.
The Yankee system is full of poteinal first baseman but none will push for tex's job.
4. Alex Rodriguez, 3B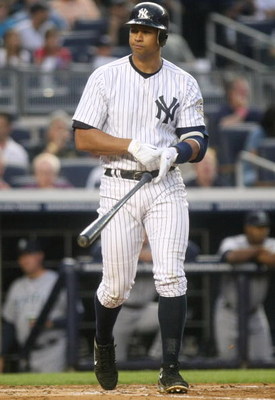 Alex is one the games best hitters and will be for years to come.
A-Rod will finish this career as a Yankee
5.Matt Holliday, LF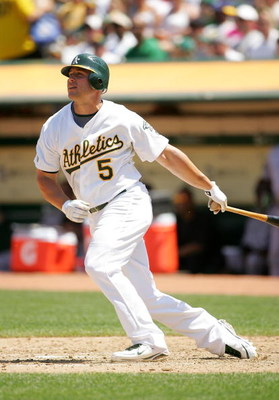 Johnny Damon and Xavier Nady both have expiring contracts at the end of the season. Nady having to under go tommy john surgery will not be an option for the Yankees. Johnny Damon is aging and the Yankees will probably be looking for a youngier bat.
6. Jesus Montero, DH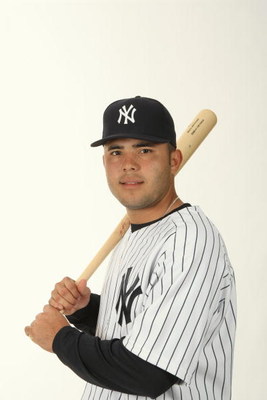 Jesus is possibly the best hitters I've ever seen come up through the Yankees organization, and I've seen Derek Jeter and Jorge Posada.
The five-spot may be a little high with Cano and Posada still not mentioned.
7. Robinson Cano, 2B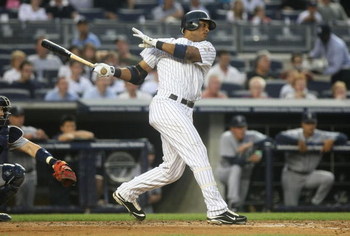 With Cano coming back on the scene as a vaulable bat for the Yankees and not impact free agents at second base the Yankees will likely sign Cano to a long term deal after 2011.
8. Austin Jackson, CF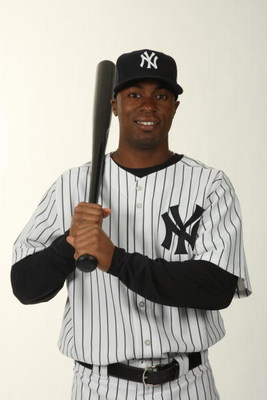 Austin Jackson is a young, talented and will eventually be push Gardner out of centerfield so enough. The only problem is that is the might not be a star in center like Benie Williams.
9. Austin Romine, C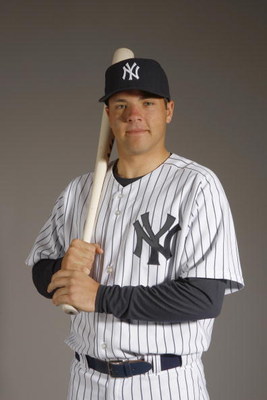 Austin is a better defensive catcher then Jesus, and he will push for the catcher position which will make the Yankees a better defensive team.
Keep Reading

New York Yankees: Like this team?