The most impressive team throughout the World Cup ended up raising the trophy as Germany were able to come away with the 2014 title.
After 90 minutes of scoreless play in regulation, the European side appeared ready to settle for penalty kicks against Argentina. However, Mario Gotze came through with an impressive goal in the 113th minute to put Germany ahead and help them win one of the biggest prizes in sports.
Meanwhile, Colombia's James Rodriguez can also celebrate after winning the Golden Boot, an award given to the top scorer in the tournament. The 23-year-old star finished with six goals in just five matches, one ahead of Thomas Muller for the most in Brazil.
This was just one of a bunch of awards given out Sunday, celebrating the end of a fantastic tournament. Here is a look at everything you need to know following the final match in Brazil.
Germany Beats Argentina 1-0 to Win World Cup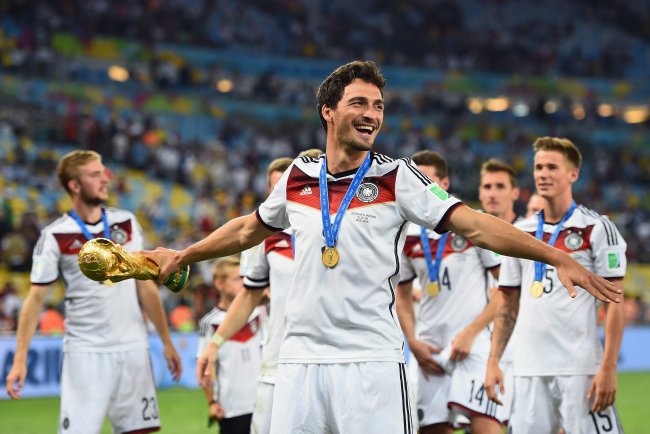 Laurence Griffiths/Getty Images
It was a thrilling final to watch throughout, but Germany were able to edge Argentina with a 1-0 win in extra time.
Even when the teams were held scoreless, fans were kept on their toes for a number of chances from each side. Argentina appeared to have knocked in the go-ahead goal early, but Gonzalo Higuain was called offside. Germany then had a header on a corner kick that ended up hitting the post.
The two teams remained scoreless throughout the remainder of regulation and into the first half of extra time. However, the Germans did not settle for penalty kicks as they remained aggressive and went for the net. In the 113th minute, Gotze fired the ball into the net to make it 1-0:
WATCH it again: The goal that made Mario Gotze a German legend. Superb finish » http://t.co/04jemM69lc

— ESPN FC (@ESPNFC) July 13, 2014
Tom Williams of AFP provided his instant analysis of the goal:
Superb goal by Germany! Andre Schurrle burrows down left and crosses for Mario Gotze, who chests down and volleys in. Instant superstardom.

— Tom Williams (@tomwfootball) July 13, 2014
Germany held on for the next 10 minutes to secure the win and the World Cup title. Sam Borden of The New York Times reacted to the victory:
In a wide-open tournament, Germany was, for me, the best team. They were on a rise during the knockout rounds and peaked. Deserved champs.

— Sam Borden (@SamBorden) July 13, 2014
This completed an excellent run over the past month that featured a 4-0 win over Portugal and a 7-1 win over Brazil. Germany were clearly the best team in this tournament, and they were able to finish with a brilliant victory.
James Rodriguez Wins Golden Boot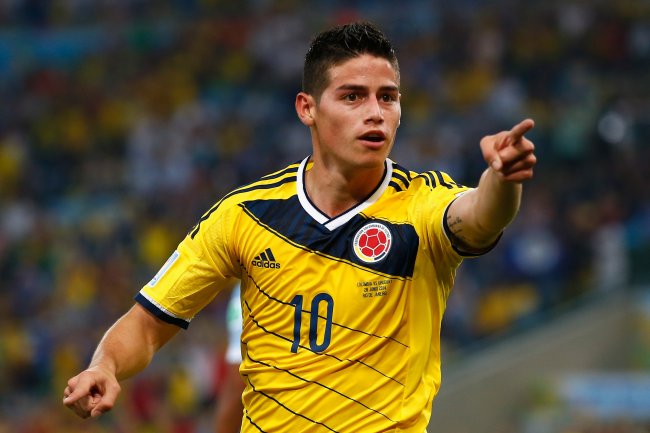 Clive Rose/Getty Images
Thomas Muller scored five goals in his seven matches and had a chance to win the Golden Boot with just one more in the final (his three assists would have been the tiebreaker). Lionel Messi also had a legitimate chance to earn the prestigious award in the last match, but he needed a hat trick.
Since neither of them got on the scoresheet, however, it was James Rodriguez who came away as the 2014 Golden Boot winner thanks to his six goals in just five matches:
Colombia forward James Rodriguez wins the Golden Boot as top scorer at the 2014 #WorldCup http://t.co/qcl0H6BrPP pic.twitter.com/Uc9s61b9sm

— BBC Sport (@BBCSport) July 13, 2014
Muller finished with the Silver Boot with five goals and three assists while Neymar earned the Bronze Boot with four goals in less time than Messi and Robin van Persie.
However, the top award goes to the Colombian star, who made huge plays throughout the tournament and thrilled fans with his ability to create opportunities out of nothing. His score against Uruguay was arguably the best of the World Cup:
Best World Cup goal? - our winner is James Rodriguez. Do you agree? https://t.co/dIfuhwBDV9 #worldcup #GERARG

— Tom McKendrick (@tommckendrick) July 13, 2014
Of course, this is not what people were expecting coming into the summer as Mike Anstead of Mail Sport points out:
Reminder that James Rodriguez was 100-1 to win Golden Boot before World Cup. Congratulations if you nailed that.

— Mike Anstead (@mike_anstead) July 13, 2014
The 23-year-old player has truly been the breakout performer of the World Cup, and he is likely going to turn this into a great career at both the national and club levels.
If he keeps improving at his current rate, you can expect many more awards in the future. Fans also should not rule out more success for Colombia once 2018 rolls around.
Golden Ball Goes to Lionel Messi, Recap of Other Awards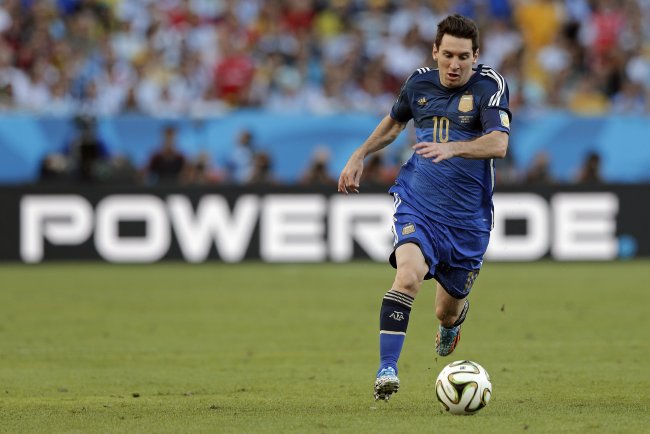 Matthias Schrader/Associated Press
While everyone enters the World Cup tournament hoping to bring home a team title, there are a number of awards given to individuals who separate themselves from their peers. Lionel Messi has done that many times in his career, and he did it once again as he took home the Golden Ball as the most outstanding player in Brazil.
Messi totaled four goals and an assist in his run to the finals, carrying Argentina as the team's best offensive player. Then again, not everyone agreed with this decision, like BT Sports' Ian Darke:
Germany deserved winners of World Cup. Best piece of finishing on bad night for forwards won it. Can't agree Messi Golden Ball win.

— Ian Darke (@IanDarke) July 13, 2014
Muller earned the Silver Ball thanks to his effort in helping Germany win the title. Arjen Robben was named the Bronze Ball winner after leading the Netherlands to a third-place finish.
One award that was not debated too much was Manuel Neuer as the top goalkeeper in the tournament. Then again, the German veteran seemed happier about his team's achievement, via the Associated Press:
#GER keeper Neuer: "At some point we'll stop celebrating but we'll still wake up with a smile." http://t.co/r0SPuAbo5v #WorldCup

— AP Sports (@AP_Sports) July 13, 2014
Here is a complete look at the World Cup award winners, via FIFA.com:
2014 FIFA World Cup Award Winners

| | | |
| --- | --- | --- |
| Award | Name | Country |
| Golden Ball | Lionel Messi | Argentina |
| Golden Boot | James Rodriguez | Colombia |
| Golden Glove | Manuel Neuer | Germany |
| Young Player Award | Paul Pogba | France |
| Fair Play Award | Colombia | - |
via FIFA.com
Everyone involved completed an excellent run in Brazil, and they helped create what was one of the most entertaining World Cup tournaments in recent memory.
Follow Rob Goldberg on Twitter for the latest breaking news and analysis.