The closing ceremony for the 2014 FIFA World Cup will attempt to rival the spectacle provided by many of the games in what has been a very exciting tournament.
Competition organisers FIFA have lined up six performing acts that will follow a series of lavish opening events before the final between Germany and Argentina. Those events will attempt to combine the cultural distinction of host nation Brazil with a nod to every country involved at the tournament.
FIFA.com explained the opening act of the ceremony in more detail:
Beginning with an on-pitch expression of the sport's values through four characters – Freedom, Solidarity, Passion and Diversity – the ceremony will subsequently include representations of all 32 teams to have participated at this World Cup, with particular focus on the two finalists: Joachim Low's Nationalmannschaft and Alejandro Sabella's Albiceleste.

Set to a soundtrack of samba music, incorporating a cast of 400 people and featuring GRES Academicos do Grande Rio, a special reference to the sought-after Trophy also takes centre stage, while a unique tribute to football symbolically brings together the two sides battling to be crowned winners when the full-time whistle is blown in Rio.
FIFA are obviously keen to play up the unity angle as much as possible. That's understandable when considering the backdrop of violent protests that accompanied the buildup to much of this tournament.
But since the competition has been widely accepted as a success, get ready for football to be portrayed as a unifying, social entity. Once the opening part of the ceremony is concluded, familiar tournament performer Shakira will take to the stage.
.@Shakira & @Wyclef attend a press conference ahead of Sunday's #WorldCup Final at Rio's Maracana Stadium. #GERARG pic.twitter.com/qCK7PSBWCP

— Getty Images VIP (@GettyVIP) July 12, 2014
The acts who will follow Shakira include Wyclef Jean, Carlos Santana, Alexandre Pires, Ivete Sangalo and Carlinhos Brown, per NDTV Sports. The latter trio are Brazilian-born singers who will maintain the closing ceremony's strong flavour of the host nation.
Shakira, of course, is now a closing ceremony veteran. She has appeared at the last three tournaments. Here, she will perform "La, La, La (Brazil 2014)" alongside Brown.
That will follow Jean and Pires, who begin proceedings with "We Will Find A Way," per FIFA.com. Jean will be adorned with a Fender guitar when he takes the stage in Brazil. The instrument's manufacturer is already building anticipation for his performance:
Get a sneak peek @ what @Wyclef will play during #FIFA #WorldCup Closing Ceremony #clefication http://t.co/DkHiFmxgga pic.twitter.com/EJZ2oyNiPe

— Fender® [Guitars] (@Fender) July 11, 2014
Finally, Sangalo will provide most of the songs unique to Brazil. Fortunately, she is a veteran of wowing the crowds in Rio de Janeiro. Sangalo's presence will ensure the primary focus of the closing ceremony remains where it should be: on the host nation's fans.
A stirring performance from the 42-year-old singer might even lift the spirits of Brazil supporters pained by their nation's dreadful end to the competition.
Mind you, Sangalo will likely have to deliver the performance of her career to properly erase the memory of Brazil losing their final two tournament games 10-1 on aggregate.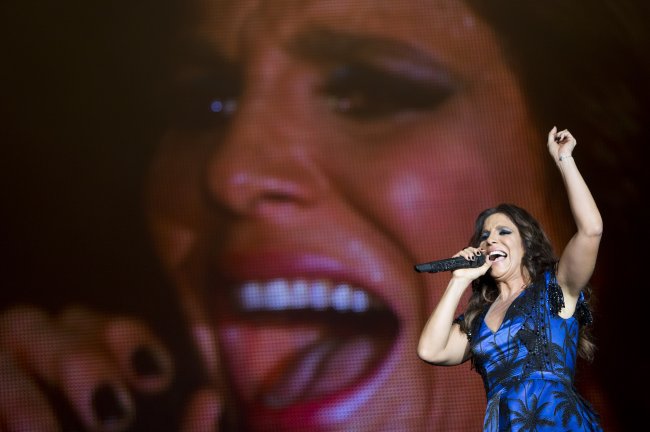 Felipe Dana/Associated Press
Speaking of potential ill-feeling in Brazil, the authorities are taking major measures to ward off any potential rioting. Protests became a common sight before the tournament, although they were mostly aimed at the cost of hosting the competition.
However, the presence of Brazil's South American foe Argentina in the final has prompted a strong police presence ahead of the final, per a Reuters report that appeared in The Telegraph:
About 26,000 security forces will work during the final match that will be attended by several presidents, while 1,500 private security guards will work inside Rio's Maracana stadium, according to the Justice Ministry.

Brazil has also blocked dozens of Argentine soccer hooligans with a history of stadium violence from attending the World Cup. Confrontations between fans of Brazil and Argentina have so far been limited to bar scuffles, but security has been stepped up on Argentina's game days.
While the competition has been a major success, thoughts in Brazil will soon turn to the state of the country once FIFA has left its shores. The organisation did pledge to return $100 million of tournament profits to the hosts once the competition has ended, per a report last year from The Associated Press' Rob Harris.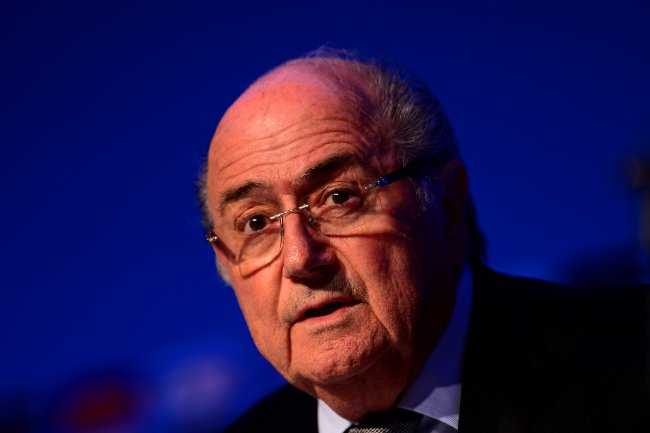 Buda Mendes/Getty Images
It remains to be seen how effectively that social fund can quell some of the unrest stirred up by this tournament.
Generally, the spirit around the competition has been a good one, despite its tough beginnings. FIFA will hope a spectacular closing ceremony precedes an equally eventful final.
That really would be a fine way to say goodbye to what has been a stellar month of football action in South America.