Here we go again.
Another big-time fight, and another controversial decision. Canelo Alvarez (44-1-1) escaped with a split-decision victory over Erislandy Lara (19-2-2) on Saturday night at the MGM Grand in Las Vegas, but many observers thought Lara outboxed him.
Golden Boy has the official scores:
After 12 rounds of action, there's a split decision: 115-113 Lara, 115-113 Canelo, 117-111 Canelo! @caneloOficial takes the win! #VivaMexico

— GoldenBoyPromotions (@GoldenBoyBoxing) July 13, 2014
Lara's movement and fast hands clearly frustrated the 23-year-old Mexican superstar, but the 31-year-old Cuban veteran may have moved a bit too much for two of the judges' tastes. There's no doubt that it was a tough fight to score. ESPN's Dan Rafael captured the sentiments of logical observers:
I feel bad for these judges tonight. #boxing #CaneloLara

— Dan Rafael (@danrafaelespn) July 13, 2014
Here's how some experts scoring the fight had it evaluated:
I have Canelo winning 116-112 #boxing #CaneloLara

— Dan Rafael (@danrafaelespn) July 13, 2014
I had Lara by one, but I almost gave 11 to Canelo. 117-111 not a good card, but this one could have gone either way. Result not unjust.

— Lou DiBella (@loudibella) July 13, 2014
And another tight final round. I've got it a draw, 114-114. Scoring could go either way. Lara's corner is ecstatic right now.

— Chris Mannix (@ChrisMannixSI) July 13, 2014
#ShoStatsUnofficial THROUGH ROUND 12 OF 12 @SteveFarhood: 115-113 Lara

— SHO Stats (@SHOStats) July 13, 2014
While the SHO Stats numbers don't tell the whole story, they do show a slight edge for Lara and give credence to the thought that he deserved to win a decision.
#ShoStats: Total Punches Landed/Thrown thru 12 Canelo [97/415, 23%] Lara [107/386, 27%]

— SHO Stats (@SHOStats) July 13, 2014
When asked about Lara's approach after the fight, per the Showtime pay-per-view broadcast, Alvarez said this to Jim Gray through a translator: "I came to fight. I didn't come to run. If you wanted to run, then go and join a marathon."
Lara felt he was slighted by the judges. A small skirmish ensued in the ring between the two camps, and Lara proved there was still some bad blood:
"I controlled each and every rnd. I made him look bad in front of his ppl." Lara

— Isaac Estrada (@RealBoxingNews) July 13, 2014
. @Laraboxing - "I still have no respect for him. I want a rematch. I will do the same and I will win again." #CaneloLara

— SHOWTIME SPORTS (@SHOsports) July 13, 2014
Breaking Down the Action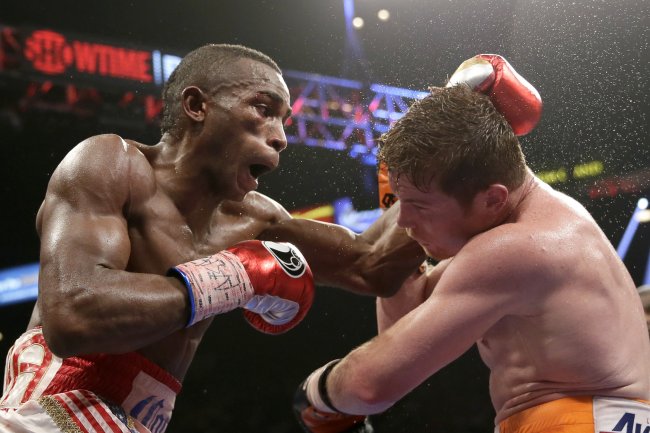 John Locher/Associated Press
The hand speed, reach, foot movement and tactical boxing ability of Lara dominated the first three rounds. Alvarez lunged and missed far more than he landed, and Lara did his best Floyd Mayweather Jr. impersonation.
He potshotted and snapped Alvarez's head back on several occasions. SHO Stats' tweet shows Alvarez's poor punching accuracy through three rounds.
RD3 Canelo Punches Landed/Thrown Punches: [2/28, 7%] Jabs: [1/18, 5%] Power: [1/10, 10%]

— SHO Stats (@SHOStats) July 13, 2014
In the fourth round, Alvarez did some damage to the torso, landing a series of hard shots to the midsection that seemed to bother Lara. Alvarez was able to corner his elusive opponent and do great work in the round.
Through six rounds, the contrasting styles were making for a fascinating bout.
Compelling questions began to arise: How long would Lara be able to keep up his pace? Would Alvarez's body work pay off late, or would he tire before he could wear Lara down?
Alvarez cranked up the aggression, but he still wasn't finding the mark enough to take control of the fight.
In the seventh round, Canelo seemed to swing the momentum. He opened a deep gash just outside of Lara's right eye. Blood started flowing down Lara's face almost immediately.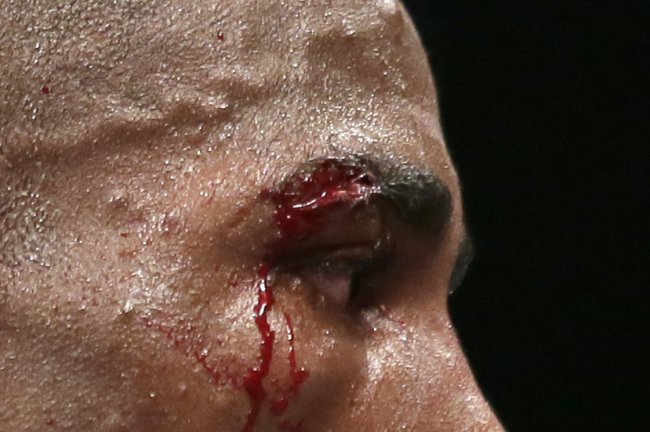 John Locher/Associated Press
Lara's movement slowed over the next two rounds, as did his punch output. He repeatedly wiped the blood from his face and appeared to lose focus.
Alvarez took advantage by banging to the body viciously.
In the 10th, Lara had a resurgence. He regained the pep in his step and landed the one-two combinations that had him in control of the fight early.
In the 11th and 12th, Lara's movement and boxing skills kept Alvarez swinging and missing, much like in the first three rounds. I had the fight scored 116-114 in favor of Lara, but any close score is understandable.
Apparently, Levi Martinez, the judge who scored it 117-111 for Alvarez, saw a different fight.
Looking Ahead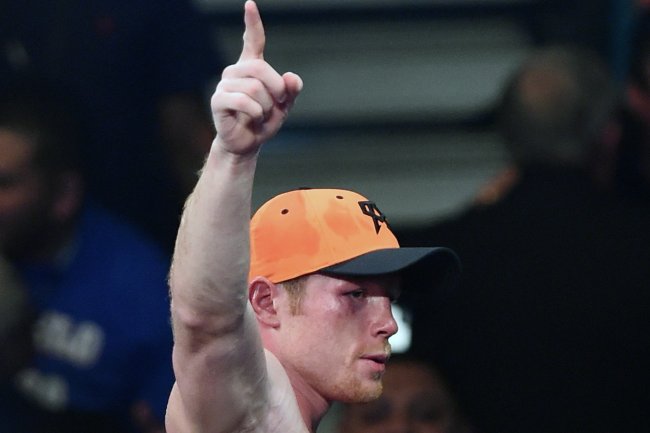 Ethan Miller/Getty Images
Lara's style is not necessarily pleasing to the eye of the casual fan. He's a pure boxer when he's at his best. It's an effective approach that is tough for opponents to handle, but it leaves him vulnerable to questionable decisions, and it doesn't endear him to fans.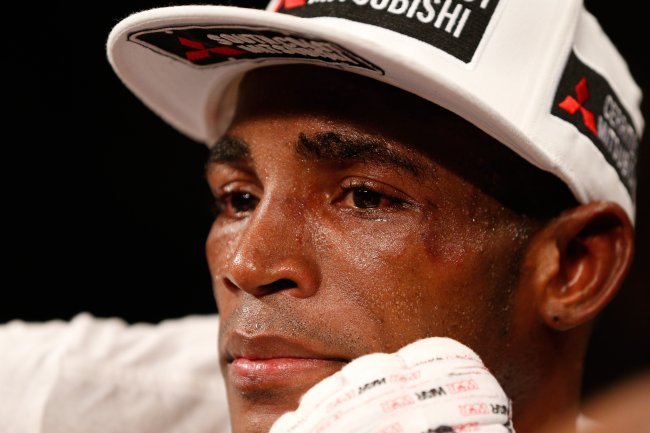 Josh Hedges/Getty Images
He said he wanted a rematch, but quite honestly, many boxing fans probably wouldn't be excited to see that fight. Lara may have issues getting major fights moving forward. He has the curse of being too skilled and too boring for his own good.
As for Canelo, he escaped a potentially embarrassing loss. There was a ton of emotion and pride on the line on Saturday night. He may have gotten the benefit of the doubt with the decision, but he still came out a winner.
In a close fight like this, his image will remain intact.
Follow me on Twitter.