LeBron James is heading back to the Cleveland Cavaliers, so Miami Heat owner Micky Arison will have to find a way to move on.
As much as the news of the homecoming may have hurt Arison, he sent the man who helped bring two championships to Miami a classy farewell message:
I am shocked & disappointed in today's news. However I will never forget what Lebron brought us for 4 years. Thanks for memories @KingJames

— Micky Arison (@MickyArison) July 11, 2014
Of course, that tweet is just a bit different from the letter that Cavaliers owner Dan Gilbert posted after James left Cleveland for Miami four years ago: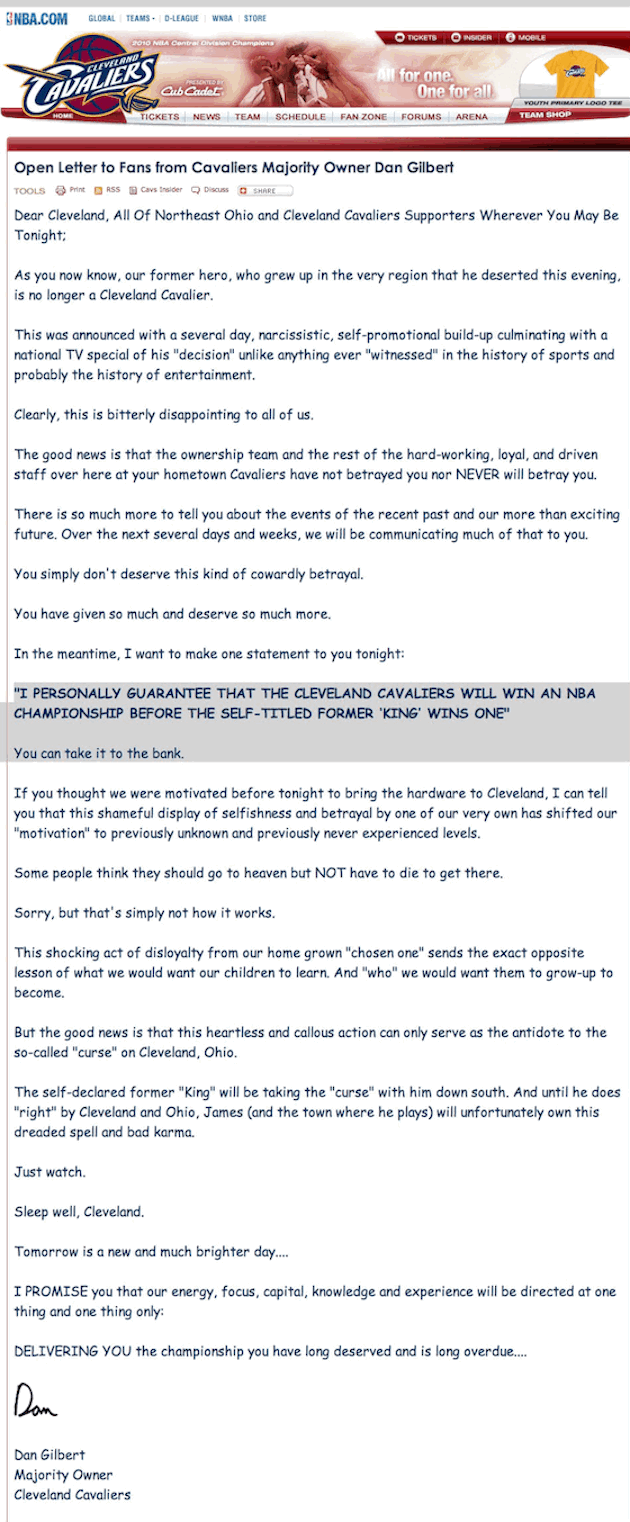 via themarysue.com
The situations are a bit different, however. Gilbert was upset that James left to go chase championships, and Arison is appreciative that the superstar helped the Heat dominate the Eastern Conference during his four seasons in South Beach.
The Miami Heat's official Twitter also thanked James with all class.
Thanks for the memories pic.twitter.com/ATASOdKdcB

— Miami HEAT (@MiamiHEAT) July 11, 2014
Arison's tweet and Miami's official message once again proved that the Heat are a classy organization. The Heat owner likely understands that Ohio has a special place in James' heart, so he thanked him for the good times and sent him on his way.