AL All-Star Game Roster: Right or Wrong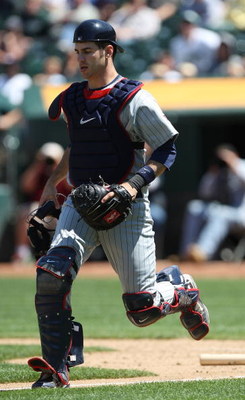 It's that time of year again.
The time when controversy looms and little discussions about who should be in and who should be out bloom like flowers after a rainy season.
Oh, we aren't talking about which Republican will cause drama next.
We're talking about the Major League Baseball All-Star Game.
Whether you like it or not, the All-Star Game is one of the high points in the MLB season.
We the fans elect the starting lineups, and the reserves and pitchers are penciled in next.
With that, it's time to play America's favorite game—no, not "name that Molina"—it's Right or Wrong.
Catcher—Joe Mauer: Right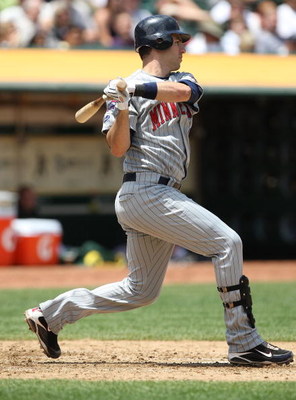 Joe Mauer continues to set himself up for a induction speech at Cooperstown when his career is all said and done.
Mauer is hitting .389 this year, which would be a league high if he didn't miss some time at the beginning of the season.
Mauer is tied for first among AL catchers in home runs (14) with Victor Martinez, leads in OPB (.465), and SLG (.648).
Mauer is also a rock behind the plate, and we'll see him down in the crouch for many years to come.
First Base—Mark Teixeira: Wrong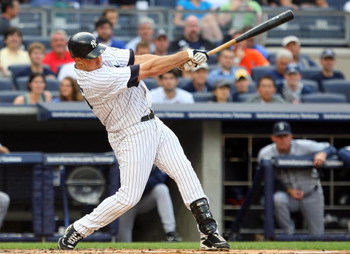 Mark Teixeria is an All-Star, but he should not be starting at first base.
That duty should have belonged to Minnesota Twins first baseman Justin Morneau.
Morneau is leading Mr. Teixeria in pretty much every offensive category so far this year.
AVG: Morneau: .323; Teixeira: .278
HR: Morneau: 21; Teixeira: 20
RBI: Morneau: 69; Teixeira: 61
OBP: Morneau: .399; Teixeira: .388
SLG: Morneau: .601; Teixeira: .555
OPS: Morneau: 1.000; Teixeira: .943
Morneau is fourth in the league in RBI and is eighth in home runs.
Safe to say the fans got it wrong this year.
Second Base—Dustin Pedroia: Wrong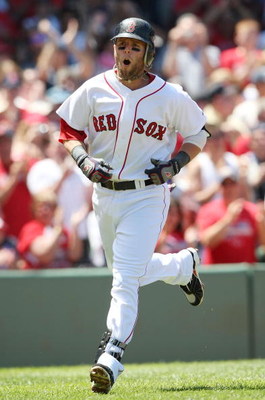 The 2008 AL MVP is not having a MVP-like season in 2009.
His popularity boomed though, which is why he will start at second instead of one of the most underrated players in the league—Aaron Hill.
The second baseman out of Toronto is leading Pedroia in almost every offensive category outside of on-base percentage.
Hill has 17 more home runs and 23 more RBI than Pedroia, and also has a 110 point lead in slugging percentage (.503 to .393).
Not to mention Hill's batting average and OPS is better.
Cases can definitely be made for the Yankees' Robinson Cano and Texas' Ian Kinsler, but Hill takes the cake in my opinion.
Third Base—Evan Longoria: Right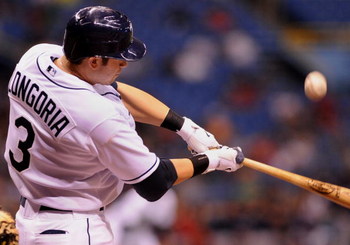 While I would have loved to see one of my favorite players—Brandon Inge—start at third base, the fans got it right with Evan Longoria.
Longoria has 16 home runs and leads AL third basemen in RBI.
He also boasts a great .293 average and leads AL 3B in slugging.
Inge and Michael Young are having All-Star type seasons, but Longoria deserves to be the starter.
Shortstop—Derek Jeter: Wrong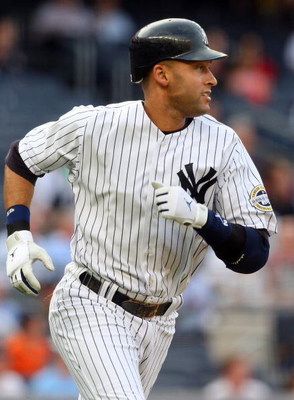 While we all knew that there was no stopping Derek Jeter from winning the fan vote, the real starter should have been Tampa Bay Rays' shortstop Jason Bartlett.
Bartlett has eight home runs, two behind Mr. Jeter, but leads AL shortstops in batting average (.362), slugging percentage (.567), on-base percentage (.402), and OPS (.969).
Bartlett is also a better defender and has stolen 17 bases.
Outfield—Jason Bay: Right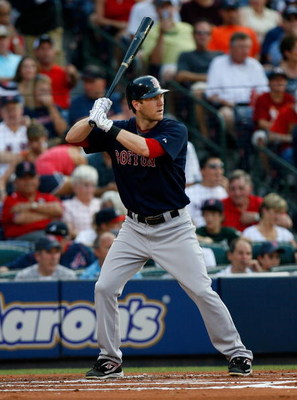 While Bay sports a less than stellar .260 batting average (but also a stat I believe to be a little overrated), Bay has put up fantastic numbers with the Boston Red Sox this season.
Bay has 19 home runs and is third in Major League Baseball with 70 RBI.
His .371 OBP, .527 SLG, and .898 OPS is more than enough to start in the outfield in St. Louis.
This was perhaps the closest battle in the American League as Chicago's Jermaine Dye and Tampa's Ben Zobrist also have the stats to start, but, in my opinion, Bay was the right choice.
Outfield—Ichiro Suzuki: Right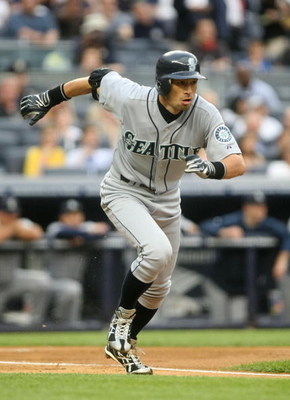 What more can be said about this man?
He is a hitting machine.
His 117 hits lead the league as does his .362 average. He also has one of the highest on-base percentages in baseball at .396.
With Ichiro, you also get one of the finest defensive outfielders in the game out in right.
Outfield—Josh Hamilton: Wrong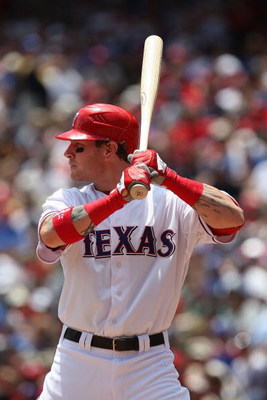 Yes, he is a feel good story and a pretty good baseball player too, but he does not deserve to even be on the All-Star team.
Granted he has missed a lot of games due to injury, but the fans have robbed Torii Hunter of the starting centerfield spot.
Hunter, who is my first-half AL MVP, has a .304 batting average to go along with 17 home runs and 63 RBI. He has also put up a gaudy slugging percentage (.565) and has a .381 OBP.
Torii is also a stud in the outfield and has taken on the role of helping the Angels hold together after the tragic death of pitcher Nick Adenhart.
AL Pitching Staff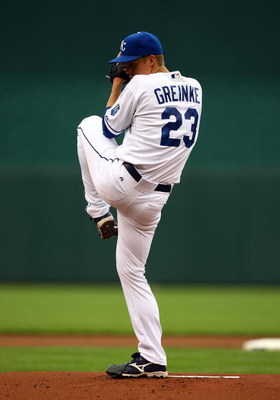 Obviously I will not go through each pitcher named to the team, but for the most part I agreed with the selections.
The starting pitcher has to be Zack Greinke. Greinke leads the AL in innings pitched, wins, complete games, shutouts, ERA, and WHIP (for starting pitchers).
There are many great pitchers in the American League, but Greinke has topped them all so far this year.
David Aardsma should replace Brian Fuentes, and while I'm glad Tim Wakefield is on the team, his numbers have been average this year.
AL Reserves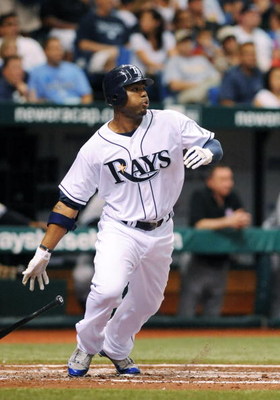 I agree with every selection except for Michael Young and Curtis Granderson.
Young is an All-Star this year, but because Joe Maddon elected to put five outfielders on the team instead of another third baseman, Brandon Inge was robbed.
He still has a chance to win the final vote, but it likely won't happen.
Inge has the lead in every major offensive stat besides OBP and batting average. Inge has a higher OPS, slugging percentage, has walked more, and has more home runs and RBI.
Young deserves to be on the team, but it's a shame that Inge will likely not be in St. Louis (Ian Kinsler will win the final vote).
Granderson making the team was a surprise to me as I believe Jermaine Dye was more deserving.
Keep Reading