Five Story Lines To Follow During the Chicago Blackhawks' Offseason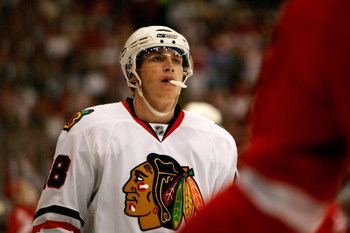 With the free agency frenzy over and the Chicago Blackhawks under a microscope about how they handled their restricted free agents it is time to take a look at story lines to watch for during the 'Hawks 2009 offseason.
From prospects camp on Monday to the mishandling of restricted free agents, the Chicago Blackhawks' offseason should be even more interesting than the previous.
Prospect's Camp July 6-10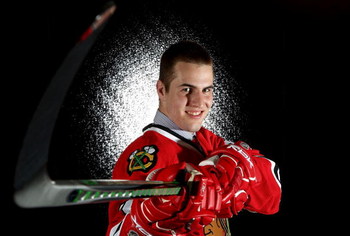 Tomorrow the Chicago Blackhawks will host 53 of their prospects to take part in a four day camp at Johnny's Ice House. All eyes will be on players like Kyle Beach, Akim Aliu, Shawn Lalonde and 2009 first round pick Dylan Olsen.
Although the camp will not be the determining factor of whether Beach or any of the prospect make the team next season they will be able to see which players have made improvements and who looks ready to compete for a spot at training camp.
How Does Joel Quenneville Plan on Assembling His New Lineup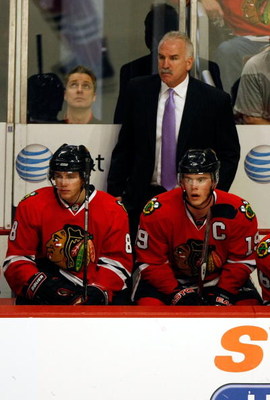 With Marian Hossa's and John Madden's addition to the lineup coach Joel Quenneville will have a lot of line options whether he wants to put Marian Hossa with young guns Jonathan Toews and Patrick Kane or put him into Martin Havlat's former spot.
It should be interesting to see when training camp rolls around who the new acquisitions will be pair with and how the fit into the Chicago lineup.
Cap Clearing Efforts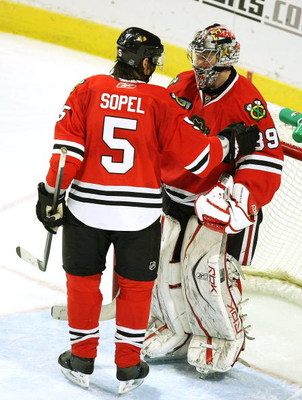 After signing Marian Hossa, Tomas Kopecky and John Madden on July first general manager Dale Tallon knew that he had a cap challenge ahead of him.
Tallon still needs to sign RFA's Kris Versteeg ($3-$5 million), Cam Barker ($2-$3 million), Troy Brouwer ($800,000-$1.2 million), Ben Eager ($800,000-$1.2 million), Aaron Johnson ($600,000-$800,000) and Colin Fraser ($550,000-$650,000).
The Blackhawks could also use a big defensive defenseman to play alongside Brian Campbell. To accommodate all these moves the Blackhawks are going to need to move some salary.
The first name that comes to mind is defenseman Brent Sopel who has a cap hit of $2.333 million. Sopel was injured all of last season and was ineffective when he was in the lineup.
There has also been speculation of a possible trade between the Blackhawks, Leafs and Sharks but unless Huet and Campbell are both involved and cause a tremendous cap cushion I don't see it happening from the 'Hawks perspective.
This search for cap space could be a very long one.
Restricted Free Agent Blunder
This is a situation that seems to be coming to an end as the NHLPA will determine the final say as to what will happen with the restricted free agents that did not receive their qualifying on July 1.
General manager Dale Tallon is not concerned that he will lose his restricted free agents but it is still a possibility.
If the Blackhawks do lose their restricted free agents they will need to depend on their farm system/prospects heavily next season, which could spell disaster for the 'Hawks.
Update: The Chicago Blackhawks have signed "RFA's" Corey Crawford, Aaron Johnson, Ben Eager, Colin Fraser and Troy Brouwer to new contracts.
The NHLPA has filed a grievance with the league over the situation. More details to follow
Contract Negotiations with the Big Three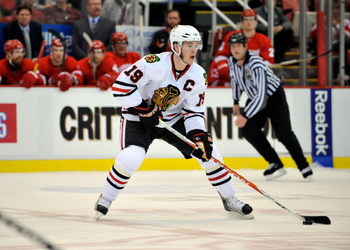 You know that Dale Tallon would love to wrap up extensions for the three players most important to their core, Jonathan Toews, Patrick Kane, and Duncan Keith, before the start of next season but that will be no easy task.
I would imagine that Tallon will try to pull a Ken Holland and try to sign his stars to double digit length contracts but it isn't going to be cheap.
Hopefully this will be something that gets resolved before the season but you can never be certain.
Keep Reading

Chicago Blackhawks: Like this team?