The 2014 offseason could go a number of different directions for the Los Angeles Lakers.
For one, the storied franchise could land some of the game's best players and immediately be seen as a title contender in the loaded Western Conference. After all, Kobe Bryant will be back from injury, and the presence of even one more superstar could be enough to land in the playoffs.
However, there is a legitimate chance that the Lakers could be on the outside looking in with teams like the Miami Heat, New York Knicks, Chicago Bulls and even Cleveland Cavaliers rumored to be pursuing the likes of Carmelo Anthony and LeBron James, among others.
Only time will tell what the Lakers roster will look like next season. For now, let's dig into some of the latest rumors out of Los Angeles.
Carmelo Anthony
Marc Berman of the New York Post filled fans in on some of the latest regarding Anthony:
The Knicks expected Carmelo Anthony's decision by Monday, but heard only crickets. A growing belief within the organization is Anthony is waiting to make sure there is no possible way of hooking up with LeBron James in Miami or Los Angeles.
Outside of James, Anthony is the biggest fish on the free-agent market. Whichever team lands him will immediately have one of the best pure scorers in the league and could be a title contender with the right complementary pieces.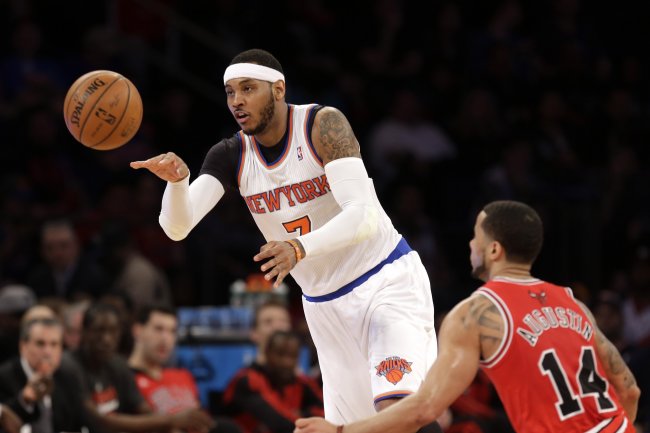 Seth Wenig/Associated Press
The New York Knicks can offer him enough money to put him in the private island market, the Bulls likely present the best chance to win immediately with a core of Derrick Rose, Taj Gibson and Joakim Noah and the Lakers give him a chance to play with Bryant.
Where should Anthony sign?
However, Berman presents a new wrinkle that could prove alarming to the rest of the league. After all, James, Anthony and Bryant teaming up would give Los Angeles three of the biggest stars in the entire league and absolute beasts on the offensive end.
It is still probably something of a long shot because of the financial aspect of it, but dealing Steve Nash's contract would be a solid first step.
Given the amount of uncertainty in this free-agent market, it certainly doesn't hurt to dream at this point as a Lakers fan.
Ken Berger of CBS Sports provided an update on the pursuit of Pau Gasol:
Knicks not fully eliminated from Pau Gasol chase, source says. But they're far behind Bulls, OKC and Lakers. Spurs on periphery.

— Ken Berger (@KBergCBS) July 8, 2014
For Lakers fans who enjoy watching Gasol dish out passes from the elbow, put the ball in the basket with a soft touch from just outside the paint and bang around down low for rebounds, this is encouraging news. They are clearly still in the race.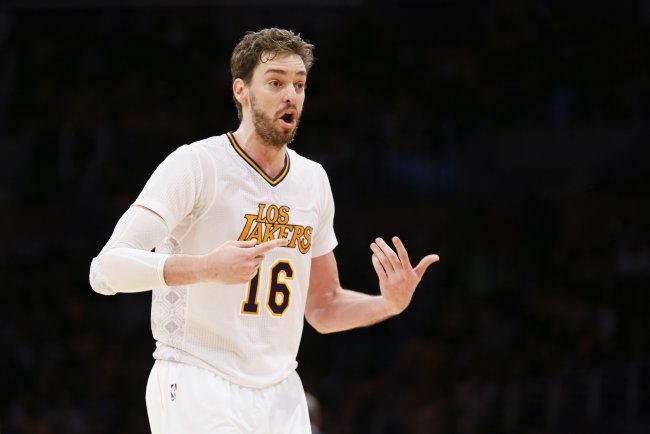 Danny Moloshok/Associated Press
This could very well tie in with the Anthony angle. If Anthony dons the purple and gold next year, Gasol would likely be attracted by that scenario. Of course, playing with contenders like the Bulls, Kevin Durant and the Oklahoma City Thunder and the defending champion San Antonio Spurs is also enticing.
Gasol will likely come off the board quickly once James and Anthony make their respective decisions.
Kobe Recruiting?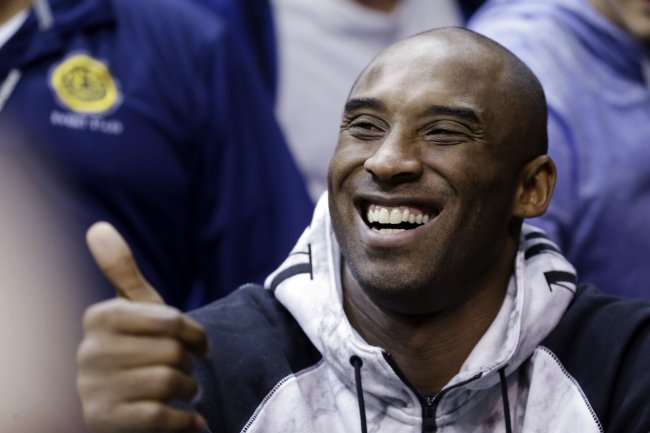 Alan Diaz/Associated Press
Eric Pincus of Basketball Insiders and Dave McMenamin of ESPN Los Angeles provided some updates on Steve Blake and Caron Butler:
If Lakers do get Melo - and Pau - speculatively I could see Steve Blake and Caron Butler back with team - I hear Kobe recruiting both

— Eric Pincus (@EricPincus) July 8, 2014
Lakers GM Mitch Kupchak has also reached out to representatives for former PG Steve Blake, according to a league source

— Dave McMenamin (@mcten) July 3, 2014
Perhaps the most interesting thing about that development is the fact that Bryant is playing the role of recruiter. He presumably enjoyed playing with Blake, especially if he is making these efforts, so that at least has to improve Los Angeles' chances with the point guard.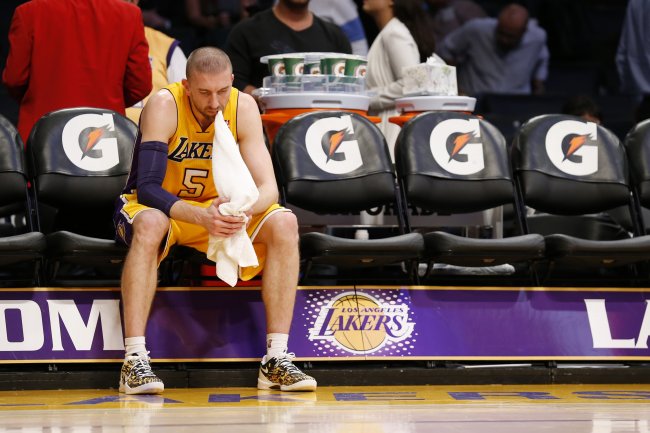 Danny Moloshok/Associated Press
Blake certainly was torn when he was traded away from the Lakers this past season, via ESPN.com: "The hardest thing is really for my family, really. I got a wife, three little kids and now I'm going to have to spend four months, probably, away from them and so that's going to be the hardest part."
Gasol's reaction to the trade indicated that the two are definitely close, so there could be a movement to bring the old gang back together here as well:
Tough to see a great player, friend and professional get traded tonight. My best wishes @SteveBlake5 , the Warriors are lucky to have you.

— Pau Gasol (@paugasol) February 20, 2014
In the pie-in-the-sky hypothetical where the Lakers land Anthony and Gasol, Blake would be an ideal point guard. He is more than willing to dish the ball around to his talented teammates and doesn't need to take a lot of shots on his own, which means more looks for Bryant and Anthony.
Blake can also hit the open three when defenders collapse on the two playmakers.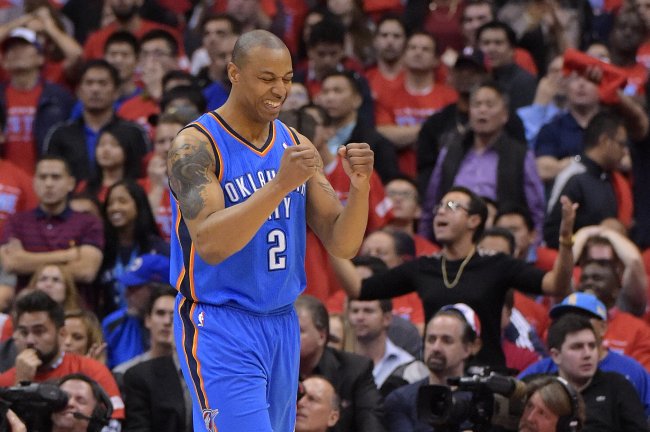 Mark J. Terrill/Associated Press
As for Butler, he is past his prime at age 34, but he did score in double figures last year (10.5 points a night) and is a dangerous three-point shooter. He could certainly contribute as a scoring spark plug off the bench or even as a starter if needed and be productive alongside Bryant.
Now it's time for Lakers fans to simply sit back and cross their fingers.
Follow me on Twitter: