The NBA's Top 10 Best International Players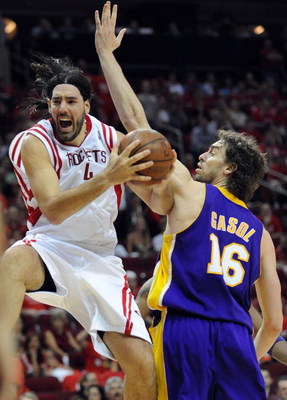 International Players provide NBA teams with flare, emotion, and authentic styles that are seldom seen. Although there has been a lot of International busts, there have been many international players that have gained a name for themselves, here are my top 10. Please feel free to comment if i missed anyone or if you would ranked them different.
Honorable Mention- Andres Nocioni (Argentina)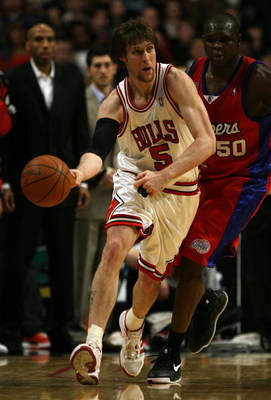 Tough, gritty, and passionate—Nocioni is the type of player who people hate playing against, but love playing with. He is a good shooter, and a physical defensive demon.
Honorable Mention- Leandro Barbosa (Brazil)
Being one of the fastest players in the NBA, Barbosa flourishes in the Phoenix Suns game alongside Steve Nash. A good shooter and the 2006-2007 NBA Sixth Man of the Year.
No.10- Luis Scola (Argentina)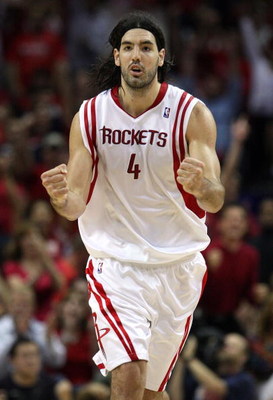 Scola was not blessed with tremendous speed or athleticism, but he does make the most of what he's got.
A very crafty and smart player, many people still wonder what impact he might have had if he had played with the Spurs alongside Tim Duncan.
No.9- Nene (Brazil)
This year with the Nuggets, Nene made a name for himself. He came back from testicular cancer and provided the basketball world with a very entertaining playoff match-up against the Lakers.
No.9- Jose Calderon (Spain)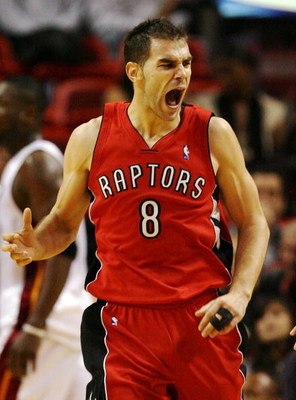 Calderon's international credentials include a gold medal at the 2006 World Championships in Japan, and a Sslver at the 2008 Beijing Olympics. This year, he averaged 8.9 assists and led the league in free throw shooting at 98.1 percent.
No.7- Hedo Turkoglu (Turkey)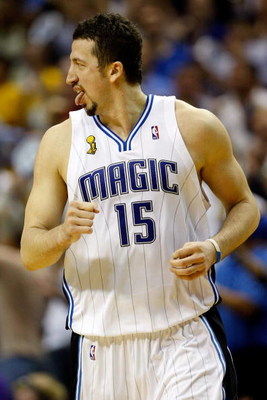 At 6'10, Turkoglu is a guard trapped in a forward's body. He handles the ball well and is a tremendous shooter—especially with time running down.
He provides a lot of match-up problems for defenders—the same way Odom does for the Lakers. He was named the NBA's Most Improved Player for the 2007-2008 season.
No.6- Steve Nash (Canada)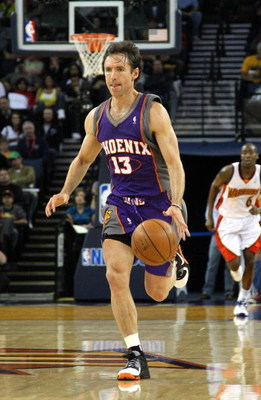 If this list would have been done a few years ago, Nash would have maybe been at the top. Now at the downside of his career, this two time MVP is by no means a scrub.
No.5- Yao Ming (China)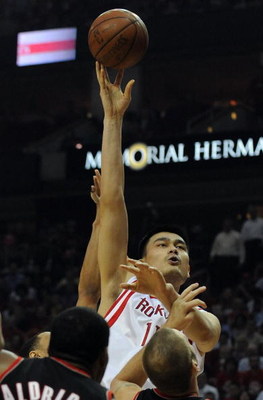 Yao Ming is one of the top centers in the NBA, but constant injuries have really slowed down his development and his chances for ever winning the coveted NBA crown.
Nonetheless, he has amazing touch for a center and is blessed with being 7'6 inches tall.
No.4- Manu Ginobili (Argentina)
Lefty, crafty, unorthodox, and fearless—Ginobili is one of the hardest players to guard in the NBA.
A great shooter, slasher, and finisher, he's best known for his clutch play. Alongside his three NBA rings, Ginobili has an Olympic gold medal and a Euroleague championship.
No.3- Tony Parker (France)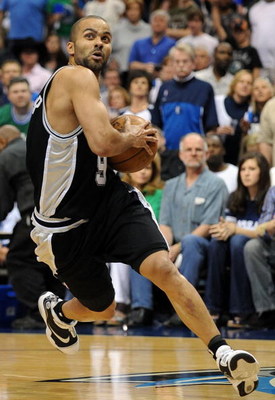 Parker is an extremely fast and potent scoring point guard. He gets most of his points by layups and teardrops, although he's a much improved shooter. He has three NBA Championship rings, and was the 2007 NBA Finals MVP.
No.2- Pau Gasol (Spain)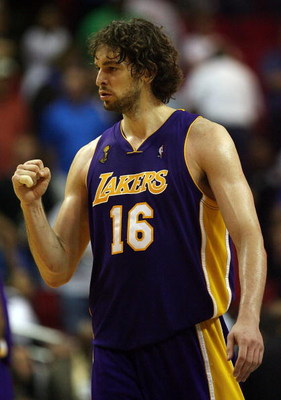 Without Gasol, the Lakers wouldn't have won the NBA title this year. He's an extremely gifted center with tremendous touch.
He provides a lot of match up problems for teams because he can shoot the outside ball effectively, as well as score down low—using his quickness or his length.
No.1- Dirk Nowitzki (Germany)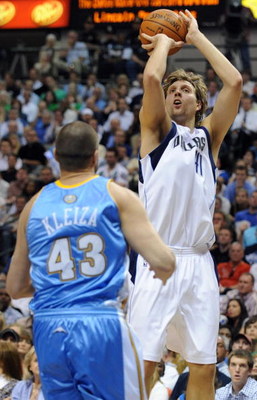 One of the best scorers in the NBA, Nowitzki tops my top 10 list. He's a tremendous shooter, and standing at seven feet, his shoot is unblockable.
For his career he has shoot 87 percent from the free throw line and almost 40 percent from beyond the arc.
Keep Reading