Daytona International Speedway is synonymous with excitement in NASCAR circles. That's why this weekend's Coke Zero 400 should be a highly anticipated event for any fan looking to celebrate Independence Day weekend with a great race.
The best drivers on the circuit will descend upon the storied track looking to improve their standings in the Chase for the Sprint Cup. Or, for those desperate to get into the top 16, vault themselves into contention.
After a wild weekend in Kentucky to finish out June, here's all the information you'll need to know to catch July's NASCAR kickoff.
Place: Daytona International Speedway
Date: Saturday, July 5
Time: 7:30 p.m. ET
TV: TNT, 6:30 p.m. ET (Countdown to Green pre-race show)
Live Stream: TNTDrama.com
Radio: Motor Racing Network (MRN), SiriusXM Ch. 90
Drivers To Watch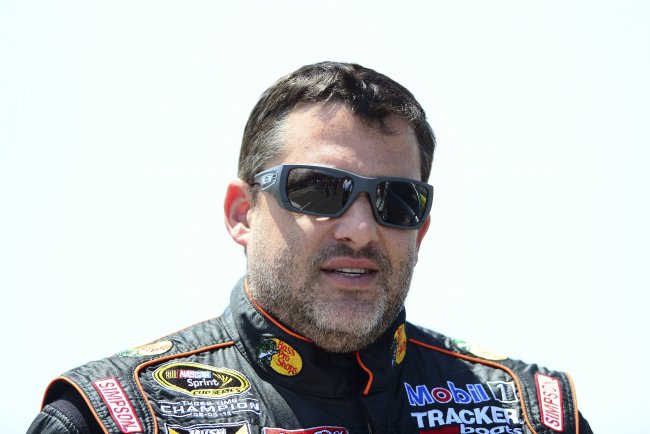 USA TODAY Sports
For those sitting outside the top 16 in the Chase standings, the quickest way to ensure a spot in NASCAR's "postseason" is to find a checkered flag—fast.
Sitting at No. 16 in the Sprint Cup Series standings without a win on the season, Tony Stewart is a driver who could really pick up momentum with a win at Daytona. After all, Daytona has served as the location for plenty of Stewart victories in the past.
As Pete Pistone of Motor Racing Network notes, Stewart has the most victories at the track of any current driver, with 19. Four of those wins have come in the Coke Zero 400.
However, even a multiple winner such as Stewart admitted that it takes a little bit of luck to pull off a victory in a restrictor-plate race at a speedway like this one, via Pistone:
You do everything in your power to take care of the science or technology side. You do everything you can to build the fastest car. If you don't have the luck to go with it – even if you don't have any drama with getting the car touched, nothing happens to the car – if you're just in the wrong spot at the wrong time, it can take you out of the opportunity to take the best racecar in the field and win.
There's no way to predict exactly who will have the best luck when the drivers take to the track Saturday. But taking the luck out of the equation, it's safe to say that Stewart has the knowledge of the track and motivation needed to be in a good position.
Don't be surprised if the mostly dormant Stewart finds himself in Victory Lane.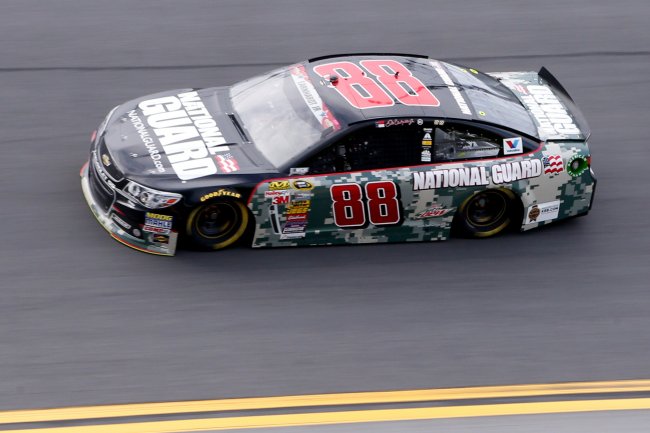 USA TODAY Sports
Speaking of drivers with a strong history at Daytona, Dale Earnhardt Jr. has been the most successful driver on the track since February 2012, per DriverAverages.com. He's won one race and grabbed three top-fives in five races on the track in that span.
But even better for his chances, he's out to prove something Saturday, per NASCAR:
"I've got a point to prove when I go back to Daytona" - @DaleJr More: http://t.co/zYiKk29kTE pic.twitter.com/OoK1Qt3wAO

— NASCAR (@NASCAR) July 3, 2014
It isn't as though Earnhardt Jr. needs a victory Saturday. Sitting second in Chase points and with two wins on the year, he's a virtual lock to be racing for the championship at the end of the season. But his recent history at the track suggests he will be in the mix as the cars head down the homestretch.
Greg Biffle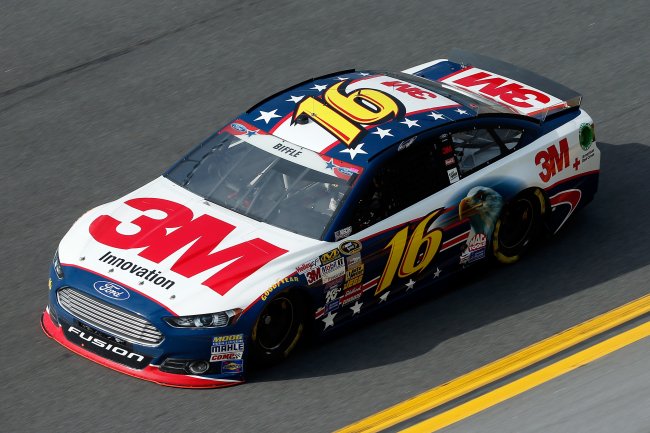 Scott Halleran/Getty Images
If you're looking for a somewhat under-the-radar pick to win, look no further than Greg Biffle. According to DriverAverages.com, he's the third-most successful driver at Daytona since February 2012 and won this race back in 2003.
The 44-year-old is approaching the race with some confidence, via Speedway Media:
I'm looking forward to this weekend. Hopefully we can get a top-10 finish or a win. Daytona under the lights is always exciting and was the site of my first win, a long time ago. I'm hoping to back it up with another this weekend.
Biffle currently sits 15th in the Chase standings, so he's far from guaranteed to make it into the final Chase. With a win here, he could change those fortunes.