The New York Knicks have a new president in Phil Jackson and a new coach in Derek Fisher. Now it's time to build a new roster.
This is a team in flux.
The summer months will dictate the future of this team, as the free-agent situation of Carmelo Anthony remains up in the air, and his decision will create a domino effect for many other players.
Several roster moves have already taken place, and the team made a great move in selecting former Wichita State standout Cleanthony Early in the draft. Now, the crucial free-agency period is the center of attention.
Let's get a better grasp of how the Knicks are currently faring based on some interesting rumors circulating around the web.
Will Kobe Have Impact on Melo?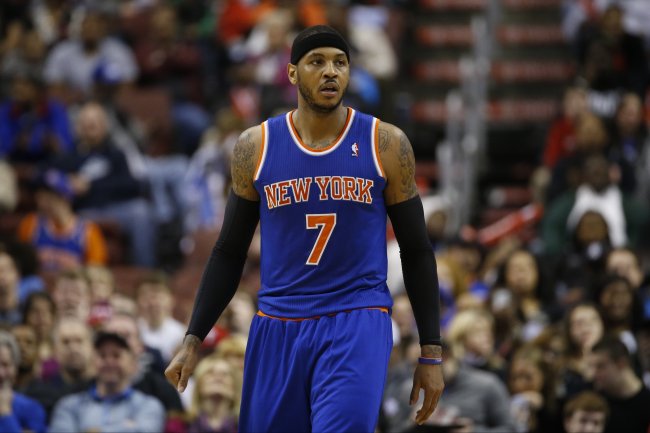 Matt Slocum/Associated Press
Anthony met with the Lakers on Thursday, and according to Ken Berger, via Matt Moore of CBSSports.com, he was supposed to meet with the Knicks after.
Well, that may not happen.
Kobe Bryant wasn't at Carmelo's meeting with the Lakers; however, according to a tweet from Yannis Koutroupis of Basketball Insiders, the two players are still going to meet:
Knicks were hoping for commitment from Melo tonight. Now he's meeting Kobe after them. They can't love that.

— Yannis Koutroupis (@YannisNBA) July 3, 2014
That may not be good news for New York, as now it appears Anthony could remain in Los Angeles until his final decision is made, via Adrian Wojnarowski of Yahoo Sports:
Around Carmelo Anthony, there's a belief that he plans to take the weekend in Los Angeles to make a decision on his free agency choice.

— Adrian Wojnarowski (@WojYahooNBA) July 3, 2014
The Knicks are still well in the mix to keep Anthony's services around, although the Lakers sure have a lot of pull if he remains in Los Angeles.
This appears to be heading for a dramatic conclusion.
Gasol May Follow Melo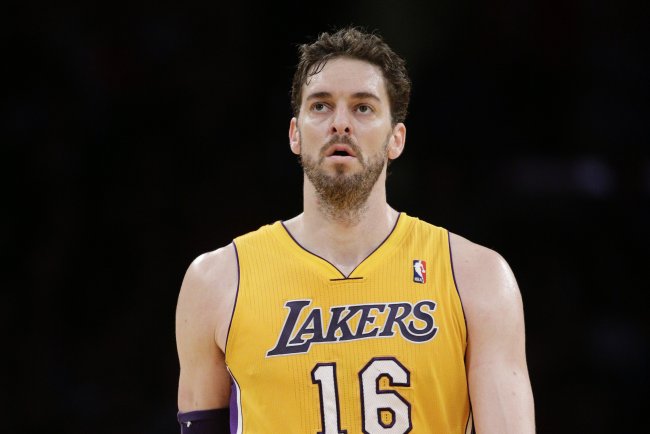 Jae C. Hong/Associated Press
Another free agent garnering plenty of interest is Pau Gasol. There are plenty of teams in pursuit of the 7'0" center; however, Anthony's decision could weigh heavily on his decision this offseason, according to Marc Stein of ESPN:
There is a school of thought in circulation that Pau Gasol is going to choose his next destination after he sees what Carmelo Anthony does

— Marc Stein (@ESPNSteinLine) July 3, 2014
With Gasol coming from a winning Lakers team, it makes sense that he will want to surround himself with top-tier players on a winning squad.
Ken Berger of CBS Sports tweeted the teams Gasol may be interested in joining:
Gasol, one of the game's true pros, is looking for the "best mix of money and winning," source says. SAS, OKC, LAL, CHI, NYK, MIA in hunt.

— Ken Berger (@KBergCBS) July 3, 2014
The Knicks are on the list, and the team still has a decent shot of retaining Anthony—especially with Jackson in the fold. This gives New York a big chance of gaining Gasol's services as well.
Even though Gasol is about to turn 34 years of age, he's still one of the most talented big men in the Association. He would provide a huge boost on both ends of the court for the Knicks.
Bring in the Big Men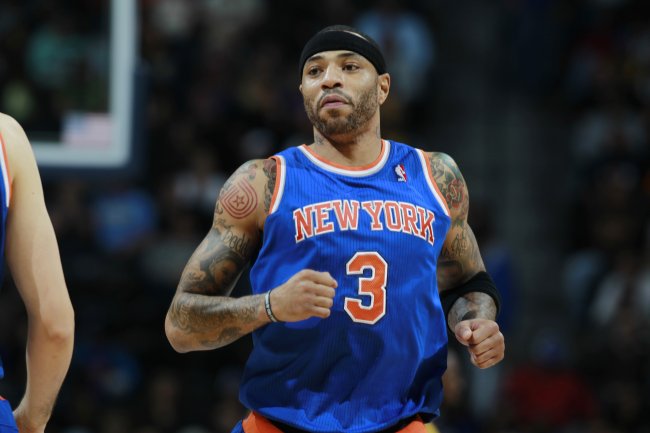 David Zalubowski/Associated Press
Speaking of big men, the Knicks are certainly in the market for some, and the team may bring in more than one.
According to a report from Marc Berman of the New York Daily News, Jackson and Co. are looking at several names, including re-signing Kenyon Martin:
According to an NBA source, Kenyon Martin, a free agent, went through with his offseason left ankle surgery and is on schedule with his rehab to be ready for training camp. The Knicks, pending what they do in their hunt for a big man with their $3.3 million mini midlevel exception, could have interest in Martin.

Other potential big-man targets are former Knicks first-round picks Jordan Hill and Channing Frye, and ex-Net Kris Humphries.
This appears to be a bit of bargain bin shopping for the Knicks, but adding depth in the frontcourt's rotation is never a bad idea.
New York is also looking at Trevor Booker, according to Michael Lee of the Washington Post:
Trevor Booker is an unrestricted free agent & has attracted interest from several teams (MIA, MIN, UTA, BKN, NYK, ORL & WAS), sources say

— Michael Lee (@MrMichaelLee) July 1, 2014
Booker may be a nice option going forward due to his improved play with the Washington Wizards last season.