The 10 Best Kicks in Football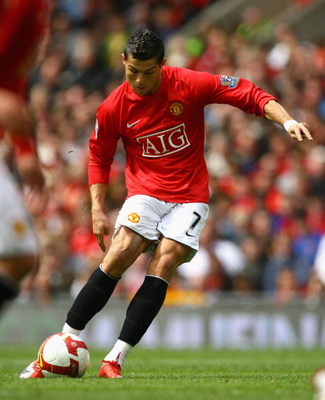 Magnificent. The only way to describe the beauty you see when your favourite player, clips that inch perfect pass on to the big No. 9's head. Or Rabona's floating cross, underneath the back post.
But which kick is the best in the world. The Beckham Free Kick? The Xavi square pass? The Gareth Barry Penalty? There's only one way to find out ...
(10) Cesc Fabregas - Diagonal Aerial Ball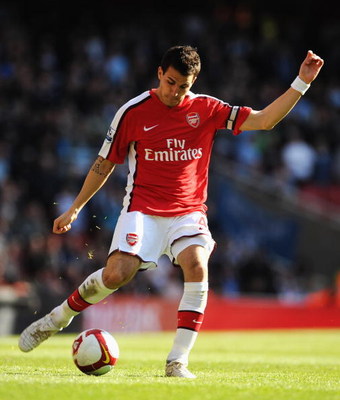 Cesc Fabregas, Arsenal Captain and at the age of just 22, he has already established himself as one of the best midfielders in world football, or at least one of the best passers of the ball .
Many a time have we witnessed The Fab one clip a lengthy ball right on to the chest of on onrushing Fernando Torres for Spain, or more memorably on that night against Villareal, the weaving Adebayor, who met the perfect pass with a brilliant chest and well, the rest is history...
(9) Kerlon - Seal Dribble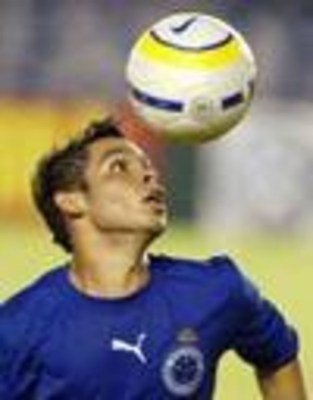 Kerlon and his seal dribble, oh YouTube would be so proud. Many of the older generation would see Kerlon and his seal dribble as the most annoying thing since Timmy Mallet, but I see it as more than just a wonderful gimmick.
His head bouncing trick might not win him many fans on the fending sides but the people in the crowd are happy with it, so long may it continue.
Just to prove how annoyed opposing sides really do get, whilst playing against Atletico Mineiro for Cruzeiro, Mineiro right back Coelho hit Kerlon with an elbow, just for being annoyingly good at being a seal, a mass brawl followed and Coelho was banned for five games. Good Work Lad!
(8) Gareth Barry - Penalty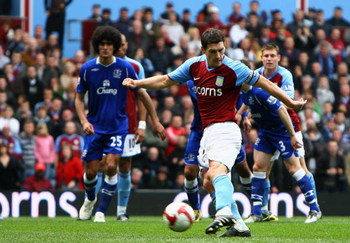 Just one, one. Gareth Barry missed one penalty last year for Aston Villa and that was against the mighty Gunners, a game we later lost 2-0 :(. But try finding a Gareth Barry miss at Villa Park from the spot and you'll be surprised how few exist.
Actually how many are even savable in the first place, Barry absolutely hones his penaltes at nets all around the country and he can do it in high pressure situations.
Two years ago, Villa are 4-3 down at Title contenders Chelsea, Gabby Agbonlahor races free and is brought down in the box by a lunging Ashley Cole I believe. This is it, to seal a draw in one of the games of the season, Barry doesn't even blink. The keeper did and he missed it.
(7) Nemanja Vidic - Header
BEAST, absolute Beast! Nemanja Vidic is hard as nails and by the looks of it so is his head ! Whether it be in Defensive situations, clearing away an 89th minute free kick or belting in a maHOOsive header at the right end, Vidic can do it all.
Just look at the Inter Milan home game, Vidic rises when they need a goal, and boy does he give them a goal. United go on to win the tie. Prompting an ensemble from the Old Trafford terraces of 'He comes from Serbia, He'll F***ing murder ya !!!'
(6) Thierry Henry - Sidefoot Finish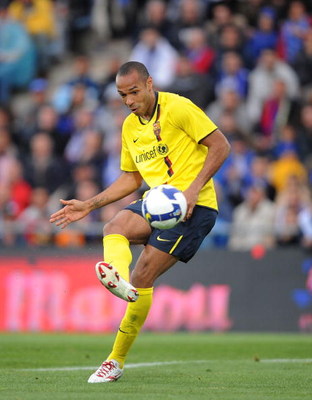 Be Honest, how many times did you see Thierry Henry curl one past a despairing keeper, into the bulging bottom corner of the clock end nets at the good old Highbury, lost count... yeah, so have I.
In every sense of the word, Thierry was and to some extent still is a phenomenon, He has given me many happy childhood memories none more so than..
San Siro, Milan, Arsenal must win to keep their Champions League hopes alive. Inter have just beaten Arsenal 3-0 at highbury and Arsenal are dead men walking.
Cometh the hour, Cometh the Henry. Thierry steps up and scores two, Arsenal win 1-5 away in San Siro, the first English team to accomplish the feat. Long live King Thierry.
(5) David Beckham - Long Ball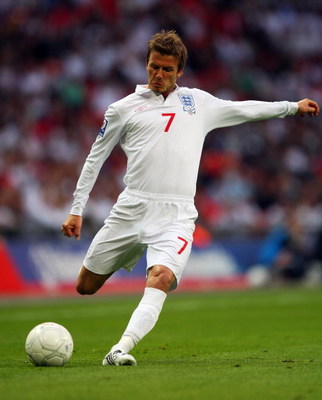 Is it a bird, Is it a plane ? Nope, its another inch perfect David Beckham ball flying towards Emile Heskey / Van Nistelrooy / Raul's head. At 34 Dave is still pinging cross field cannons left right and centre. According to his doctor, he'll still be doing it at 40!
I don't even have any specific memories of a David Beckham spanking a Total 90 Aero 65 yards but i can just imagine it. The famous England band in the background, Wembley and one swoosh of the David Becham right Predator and another fantastic ball has just been played.
(4) Xavi - Pass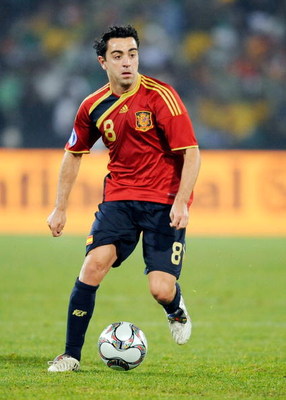 Xavi completed 95 percent of passes last year. Nuff said.
(3) Cristiano Ronaldo - Free Kick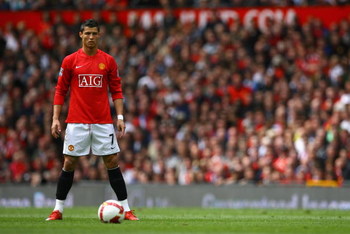 Shoulders hunched, one heath breath, a pitter patter of tip toed steps on the carpet like turf, a rapid swing of a taught right leg.
The valve of the ball is hurtling crashing towards swaure A1 of the Old Trafford, sorry Bernabeu. Ronaldo hits the ball in so many ways, umpteen of them unstoppable. Yes he's a knob, but gosh he can take free kicks.
Memorable moments, include the Air Missile away at Arsenal, the smart one against stoke and of course free kick perfection against Portsmouth.
(2) Lionel Messi - Shuffle Kick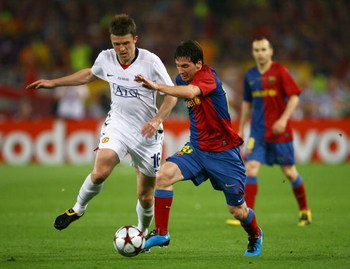 Shuffle Kick, I'm not sure where that cam from but just imagine little Leo skipping in between four defenders and you'll know what I mean. He's done it so many times it's almost carved into your mind.
He is by an absolute country mile, the best dribbler on earth, and for as long he is playing, I'm sure we will see him dominating the art of dribbling.
World Cup South Africa. The world awaits for Messi.
(1) Juninho Pernambucano - Top Spin Free Kick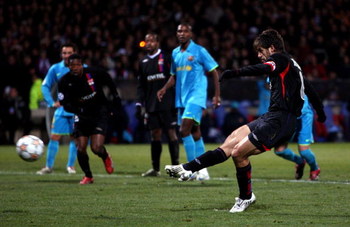 Juninho !!! What a player, the Free Kick Machine. How can one player take a free kick from 45 yards clear the wall easily, make the ball dip like a kamikaze pilot, bounce four yards from an already diving keeper and dance the ball into the roof of the net.
Simple, you can't.
Juninho is a man of steel when a wall is 10 yards away.
Juninho count yourself lucky, you possess the best kick in football. Disagree? Let me know or head to YouTube!
Keep Reading