Top Five Overvalued Fantasy Quarterbacks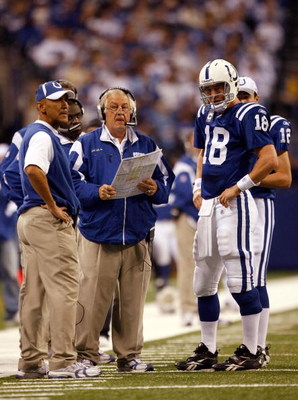 As you prepare yourself for another fantasy season, it's time to start getting your players in order.
Don't make the mistake of judging a fantasy QB by how good he or the team is, but how the numbers will look in a fantasy perspective.
Remember that you don't get extra points for wins or for spectacular plays. There will be some great QBs on this list, but for the value are being drafted a little high.
I couldn't really figure out a way to put them in order except for least to most surprising. And with that I give you my No. 5.
5. Ben Roethlisberger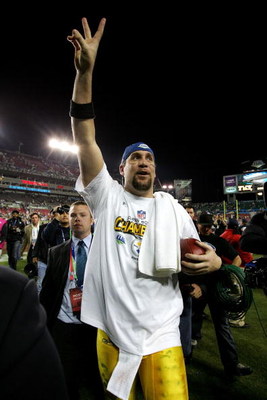 This one shouldn't be too shocking. Even though Big Ben won the Super Bowl last year, he didn't have great numbers in the regular season: 17 TDs and 15 INTs.
He's definitely no starter in a fantasy league and I personally wouldn't use him as a back up.
If you go to draft your backup QB and there's no other options, make sure he at least has a good match up for your bye week.
If your No. 1 QB goes down, I hope that you have some really good RBs and WRs to help you through the season.
4. Matt Cassel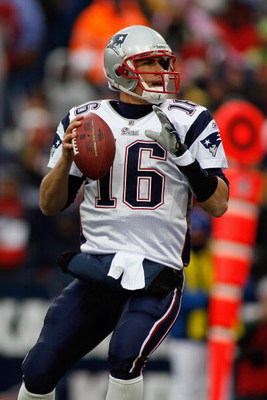 I've noticed some people taking this guy as their starter in a 12-team league. Although he looked great playing for NE, he won't have it nearly as good in KC. No Moss, no Welker, and no great offensive line.
With the departure of Tony Gonzalez, his main target will be Dwayne Bowe. Bowe is a great WR, but if he gets doubled, then Cassel will have nowhere to go with the ball.
He had 21 TDs and 11 INTs with NE, but I would only expect 18 to 19 in KC.
3. Matt Ryan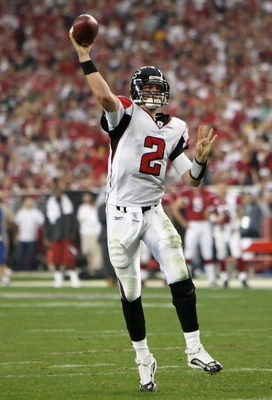 As a rookie, this guy showed some brilliance. No doubt he has a great arm, leadership ability, and just made the whole team better.
As I stated in the opening though, you don't get points just for being good. The addition of Tony Gonzalez should help his numbers in the red zone, but don't forget they have Michael Turner and Jerious Norwood.
Last year they ranked 29th in passing attempts per game and second in rushing attempts per game.
If he gets more attempts, his numbers would be much better, but I wouldn't look for that to happen. They should continue to hammer the ball as long as their duo stays healthy.
Last year, he threw for 16 TDs and 11 INTs and only 215 yards per game. He could increase those numbers to 20 or 21 TDs on the year thanks to Gonzalez.
He should be a top 10 or 12 fantasy QB, but any more than that would be a stretch.
2. Jay Cutler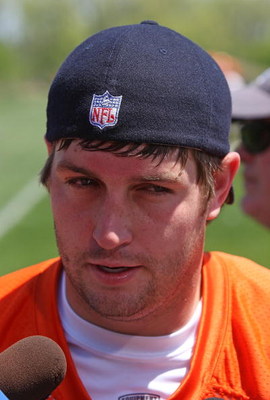 The most talked about QB during the off-season (aside from Brett Favre) had a great season with the Broncos last year, throwing for 25 TDs and 18 INTs with 282 yards per game.
Now that he has been shipped off to Chicago, his fantasy value has dropped liked the faces of the Raider fans when they took D. Heyward Bey over Michael Crabtree.
Again, some people are expecting top ten fantasy numbers out of this guy. He won't have Brandon Marshall, Eddie Royal, and most importantly 616 attempts this season.
Those 25 touchdowns were a product of simply going pass-crazy on a team with some pretty good receivers. He won't have it so good in Chicago.
Kyle Orton was sacked a total of 27 times last year, while Cutler only got taken down 11 times.
Cutler will also have to compete against the grueling weather and open field. Rain, wind, snow and mud could all plague him in 2009.
Maybe that's why Chicago hasn't seen a good QB since Jim McMahon or maybe even Sid Luckman. But who knows? Maybe Cutler can break the curse. Expecting more than 21 TDs would just be false hope.
1. Peyton Manning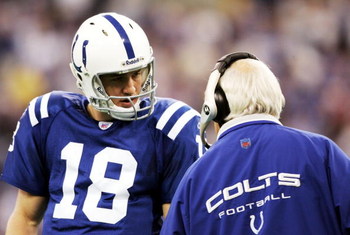 Okay, stop yelling at your monitor, because I can't hear you. Don't get me wrong I love Peyton as much as the next guy, but this year will be different.
He has, over the years, proven to be very consistent but the majority of the team has always been intact.
They have always had a great coaching staff, good WRs, good protection, and running game. Not this year.
They have lost the WR that took most of the double coverages and allowed Wayne and Clark to get free.
Tony Dungy has retired, and more importantly, Tom Moore has left the offensive coordinator position.
Peyton has already been seen in interviews questioning what the new coaches are doing, and stating that communication is poor.
They also lost offensive line coach Howard Mudd. Moore and Mudd have been with Peyton and the Colts since 1998.
There is no doubt that Moore and Peyton had a connection that most offensive coordinators and QBS dream about.
I can't help but think that his confidence has slipped somewhat from all of this and he may need time to adjust to the new system and coaching staff.
Peyton is currently going third among QBs in fantasy play and I think that's at least two or three QBs early. Philip Rivers, Aaron Rodgers, and Kurt Warner all had better numbers last year and I think that will continue.
Not taking Peyton as the third QB allows you to take another WR or RB before taking Rodgers or Rivers, who most likely will have better numbers than Peyton anyway.
So there you have it. My top five overrated QBS for 2009 fantasy football. I know some of you are eagerly waiting with club in hand to bash me over the head, so let the bashing begin.
Keep Reading