It's a shame NHL free agency occurs when it does.
Especially this year. Were it not for the NBA draft and free agency, MLB's Midsummer Classic and the almighty global spectacle that is the World Cup, the ridiculous amount of talent and cash being thrown around in the NHL would be in an even bigger spotlight.
Legends looking for one last shot at the Stanley Cup, underrated gems reshaping the landscape of the league and quality players getting overpaid in a way that can hurt the future of the sport highlight what has been a wild frenzy since the market opened.
Let's narrow down some of the more noteworthy happenings around the league.
Matt Niskanen's Impact on the Market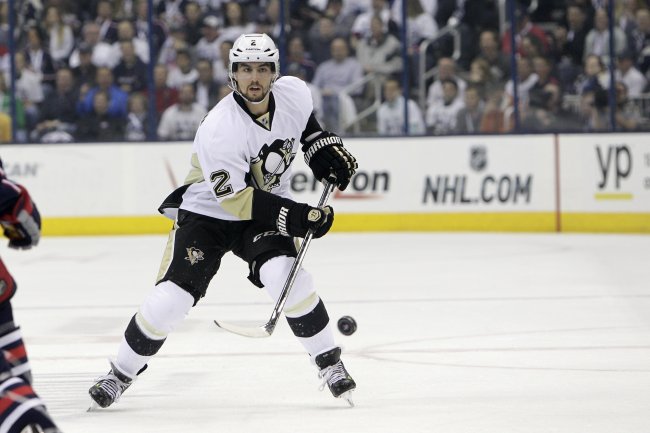 Jay LaPrete/Associated Press
After a wildly successful season with the Pittsburgh Penguins, defenseman Matt Niskanen was on the hunt for a seven-year deal, as his agent, Neil Sheehy, told Michael Russo on KFAN 100.3 in Minneapolis, via Alex Prewitt of The Washington Post:
"I don't think there's any question I can get a seven-year contract for Matt."
Russo was on to something here, as the market for top-flight defenders is quite dry this offseason.
Players who post a plus/minus of plus-33 are not so easy to obtain, so it makes sense that a team like Washington had interest. In fact, the shoe fits perfectly, at least when one takes into account some of the details Prewitt provides:
The most enticing thing Washington could offer, money and contract length aside, would be the opportunity for Niskanen to reunite with his positional coach, Todd Reirden. Mere hours after Reirden was fired by Pittsburgh amid a sweeping regime change, he was hired up by MacLellan, expected to help improve a unit that's endured its share of struggles last season. He is expected to work with the defensemen in Washington, both at even strength and on the penalty kill.
That, along with a cash-filled handshake, was enough to bring the two sides together on a deal, as Seth Rorabaugh of the Pittsburgh Post-Gazette reports:
Capitals announce they have signed Matt Niskanen to a seven-year, $40.25 million contract.

— Seth Rorabaugh (@emptynetters) July 1, 2014
What's interesting about the whole thing is not necessarily where Niskanen ended up but the impact it has on the market as a whole. TSN's Eric Macramalla had a strong reaction to the news:
If Matt Niskanen gets 7 years at $40.25 million, Subban is due to get $90 trillion over 10 years

— Eric Macramalla (@EricOnSportsLaw) July 1, 2014
We'll see if the costly investment pays off for the Capitals, but one thing is for sure—it's going to have a major ripple effect on not only this year's market but well into the future.
Willie Mitchell's Journey and How the Kings Proceed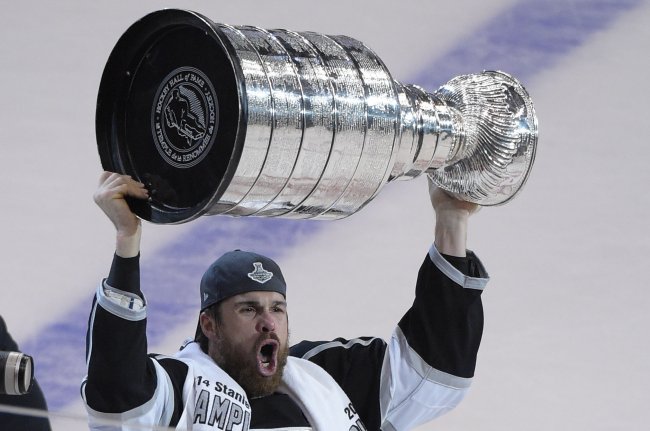 Jae C. Hong/Associated Press
"It was a little tough to take," Mitchell said, via Lisa Dillman of The Los Angeles Times. "It's like one of those girlfriends you had before you got married who just kind of rejected you."
That was two-time Stanley Cup champion Willie Mitchell's response to the news that the Los Angeles Kings would not be bringing him back for financial reasons. The 37-year-old star probably would have loved to re-up with the team and pursue a third title in four years.
It simply was not meant to be, however. Craig Custance of ESPN confirmed the news:
Can confirm that Kings won't be re-signing Willie Mitchell: "Unfortunately, no room." Was a huge part of that team.

— Craig Custance (@CraigCustance) June 26, 2014
Per Jon Rosen of LA Kings Insider, Mitchell was on the hunt for a two-year deal, something he'll surely obtain. As his three years with the Kings have shown, there is plenty left in the tank:
| | | | | | |
| --- | --- | --- | --- | --- | --- |
| SEASON | GP | G | A | PTS | +/ |
| '10-'11 | 57 | 5 | 5 | 10 | 4 |
| '11-'12 | 76 | 5 | 19 | 24 | 20 |
| '13-'14 | 76 | 1 | 11 | 12 | 14 |
ESPN
Mitchell was successful in that pursuit, convincing the Florida Panthers to rake over the cash the next two seasons, as reported by Aaron Ward of TSN:
Willie Mitchell and Florida Panthers agree to terms #TSN

— Aaron Ward (@aaronward_nhl) July 1, 2014
So how do the champs proceed? The Kings have been relatively quiet by all accounts, knowing full well they were going to lose Mitchell in the process. For now, no team in the conference has reloaded to the point of posing a major threat, but that can change at any moment.
There is sound talent in the pipeline for Los Angeles, but will it be enough to replace Mitchell? How the Kings act in the next few days will be quite revealing indeed.
The Martin Brodeur Saga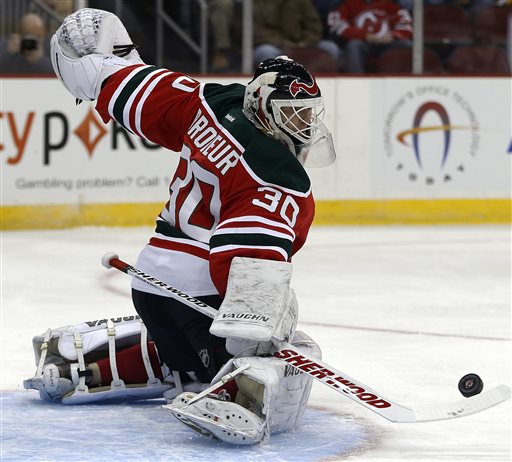 Julio Cortez/Associated Press
The man, the myth, the legend—Martin Brodeur is a free agent for the first time in his 21-year career, and the only thing fans of the superstar know at this point is rather simple...
The elite netminder won't be back with the New Jersey Devils.
It doesn't even need to be said at this point by anyone in the know thanks to the news the Devils elected to bring back Scott Clemmensen, as explained by Bob Duff of The Windsor Star:
#devils sign G Scott Clemmensen, who gets to do what he couldn't do in previous NJ stints - replace Martin Brodeur.

— Bob Duff (@asktheduffer) July 1, 2014
No hard feelings, of course. After all, Brodeur wants a shot at the Stanley Cup, something the rebuilding Devils simply cannot offer. TVA's Louis Jean even suggests the veteran is willing to take a shorter deal for a chance at a title:
Brodeur's priority is to win another Cup. His role with new team will be key. Would be content with a one year deal. #Devils @TVASports

— Louis Jean (@LouisJean_TVA) June 28, 2014
For his part, Brodeur expects this new journey to be, at the very least, entertaining, as captured by Tom Gulitti of NorthJersey.com:
It's a little bit of the unknown. I know it's only for one season, but I'm excited to see the interest. That's the big thing for me – to see what kind of team or what kind of situation I can get myself into. That's the excitement part. For me, to go outside the bubble, that's something I never did. So, it will be interesting.
It is hard to discern what is in store for the NHL's all-time leader in wins and shutouts, but teams such as the Toronto Maple Leafs have shown an obvious interest, per Gulitti. Locales such as Chicago, Boston and Pittsburgh also make a ton of sense, should both parties see eye to eye.
Regardless, bet on Brodeur resting in front of the net for a contender next season.