Fantasy Breakout and Busts: QB
Here I will outline my prospects for Fantasy Football. Last year I drafted Brees, Warner, Johnson, Thomas Jones, and Pierre Thomas. That was an amazing year, which I unfortunately got second place in a league of 14.
This year, I have my who's who of NFL prospects, guys who will have breakout campaigns and help lead your team to a fantasy championship.
In a series of articles I will go through the positions of QB, RB, WR, and TE.
In this article I will give my breakout candidates for QB.
QB:
Here we have the position which will give you the most points. There are plenty of good QB this year who will go in the first four rounds (Brees, P. Manning, Brady, Warner, Rivers, Romo, and Rodgers). I have narrowed down my list to three breakouts at QB.
I also have honorable mentions.
Breakout No. 3, Mark Sanchez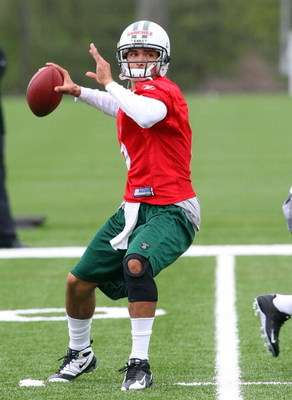 The pride of USC, Mark Sanchez. In his one season as starting QB of USC, he showed his immeasurable talent. If not for that being his only year of college ball, he would have been the No. 1 pick in the 2009 draft.
In his only year of college football he threw 3,207 yards with 33 TDs and only 10 interceptions (completion percentage was 65.8%). His combine workouts were good, he finished in the top 10 in the 40-yard dash (4.88) and the Three-Cone Drill (7.06) showing his athletic ability.
He has a large frame at 6'2'' and 227 pounds which will leave to a lower possibility of injury.
That's enough about his athleticism and experience, here are the reasons why he shouldn't be overlooked as your starting or backup QB. Sanchez comes to the Jets as their franchise player.
He has an OL with two pro bowlers (Nick Magnold (C) and Alan Faneca (G)). The only problem here could be the lack of outstanding WR. Cotchery is a good WR, but not a No. 1. If he can step up and if Jones provides enough help offensivley Sanchez will definitley be good.
Avg. Yahoo Pick:
109
Stats:
3000 Yards, 20 TD, 14 Int, 61%
Breakout No. 2, Matt Ryan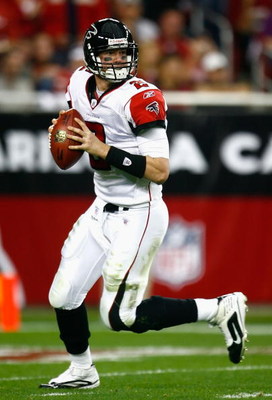 Sophomore Matt Ryan will enter the top 10 QB of the NFL this year. After impressive stats in his freshmen year (3440 yards, 16 TD, 11 Int, and 61.1% passing completion), Ryan will add a bunch of TD and Yards to his stats.
Joining target Roddy White is Tony Gonzalez, who has averaged 6.3 TD and 950 yards in his career.
Avg. Yahoo Pick:
80.7
Prediction
3800 yards, 26 TD, 15 Int, 63%
Breakout No. 1, Matt Schaub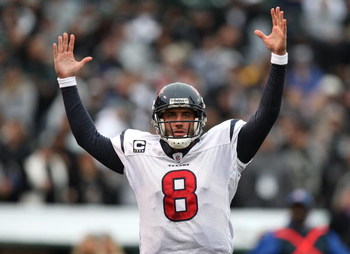 My favorite QB this year is Matt Schaub. Last year in only 11 games, he produced 3043 yards, 15 TD, 10 Int, and 66.5% completions. He has all the tools of a succesfull season, WR Kevin Walter and Andre Johnson.
He has future all star RB Steve Slaton and the great TE Owen Daniels. If he stays healthy this year, here is the number one breakout candidate of 2009.
Yahoo Avg Pick:
70.3
Prediction:
4050 yards, 30 TD, 19 Int, and 64%
Honorable Mentions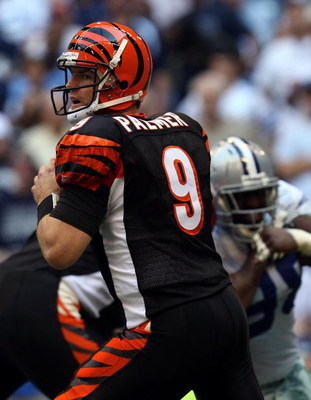 Carson Palmer and Matthew Stafford.
I was going to use Palmer as my No. 3 breakout candidate, but he doesn't fit the quality because even though he will have a good season, it wont be his best.
Stafford also is going to have a good year, but I can't believe he will be truly that great if he has the Lions OL. Sure he has a great WR in Calvin Johnson, but the OL is one of the worst in the league.
Keep Reading