Re-evaluating the 2005 NBA Draft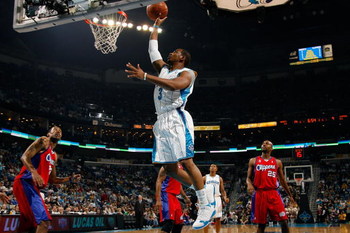 It's usually best to look at NBA Draft classes a few years after the picks are made, say three or four years after the fact. It's interesting to view how players enter the league and are chosen as unproven commodities, and how they develop, blossom, and sometimes pan out as NBA players.
With the 2009 Draft having taken place about a week ago, we can all take this chance and look back on the NBA Draft Class of 2005, taking into account all we have seen from these players in their first four years in the league.
Based on how each player has fared so far in their respective NBA careers, I've re-ranked the top half of the first round as if the draft were being re-done today.
No. 1 Pick: Chris Paul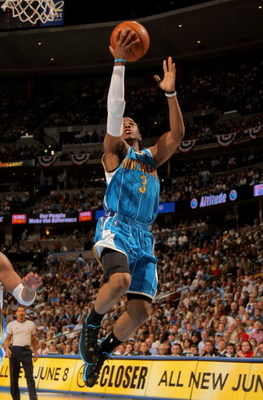 Since being the No. 4 overall pick in the '05 Draft, Paul has transformed himself into one of the NBA's elite point guards.
For his career, the man who goes by CP3 has averaged 19.4 points per game, and a staggering 9.9 assists per game, all while helping resurrect the Hornets into one of the Western Conferences top teams in the wake of Hurricane Katrina.
The former Rookie of the Year had a career season in the '07-'08 campaign, becoming a near-unanimous First Team All-NBA selection, and finishing second in voting for MVP.
No. 2 Pick: Deron Williams
After helping lead his Illinois squad to a near-undefeated season and an appearance in the National Championship game, Williams displayed an extraordinary defensive acumen and well-developed leadership skills that made him the No. 3 pick in the draft.
Upon entering the league, Williams has not disappointed whatsoever, joining the likes of Paul as one of the premier point guards in the league.
His career averages of 16.2 ppg and 8.7 apg have helped him make his Jazz squad one of the more formidable teams in the Western Conference.
No. 3 Pick: Danny Granger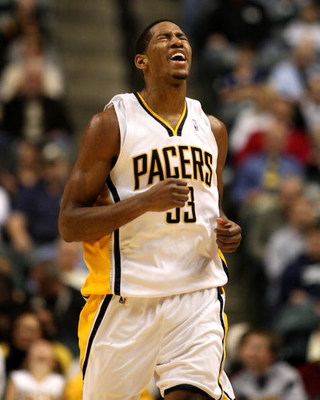 The 2009 NBA's Most Improved Player has been nothing short of a surprisingly dominant force for a young Pacers team, especially considering his relatively low selection at No. 17 in the '05 Draft.
After a modest rookie season, Granger has emerged as the go-to-guy for Indiana, with his efforts culminating in a breakout 25.8 ppg season and an All-Star appearance this past year, his fourth in the league.
No. 4 Pick: Monta Ellis
By all means, Ellis is the surprise of this draft class, having exceeded virtually all expectations anyone had for this former second round selection.
It can be argued that Ellis' 20.2 and 19 ppg in the '07-'08 and '08-'09 seasons, respectively, are a product of Don Nelson's up-tempo offense.
But what cannot be ignored is that fact that Ellis has been one of the most productive players to have come out of this draft, especially when you consider how many other guys were chosen ahead of him.
No. 5 Pick: David Lee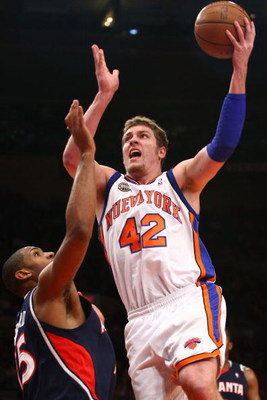 Lee, the final pick of the '05 first round, is one of those guys around the league whose presence and importance to his team is found far beyond his stat line, a consummate "glue guy".
While he did come off a season this past year where he averaged a double-double with 16 ppg and 11.7 rpg, his noted hustle and knack for the intangibles have been a vocal part of the Knicks' rebuilding efforts.
No. 6 Pick: Raymond Felton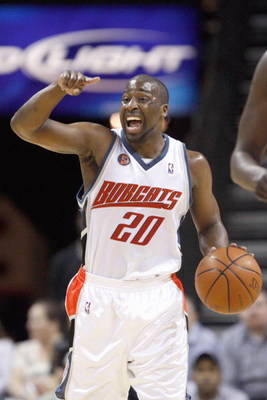 Felton was one of an astounding four players from the National Champion North Carolina team that was chosen in the draft's top 14 picks, and has probably turned out to be the best pro player of the bunch.
While his efforts and production have been somewhat marginalized by competing for playing time with first year player D.J. Augustin under new coach Larry Brown, Felton has emerged as a steady, reliable presence at point guard for an up-and-coming Bobcats team.
No. 7 Pick: Charlie Villanueva
Over the past few days, Villanueva's productive professional career has been further legitimized, having just reached a lucrative agreement with the Detroit Pistons. However, there has been much more to the career of the man who finds himself being drafted in the same position he was back in '05.
Villanueva certainly hasn't been a superstar in the league (nor does Detroit probably expect him to be for them), but he has posted impressive marks of 13.4 ppg and 6.3 rpg for his four year career.
No. 8 Pick: Nate Robinson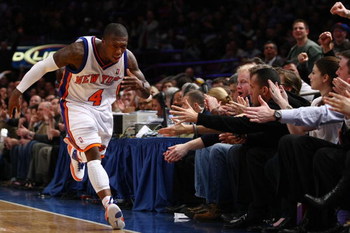 Despite his small stature at 5'9", 180 lbs., Robinson possesses much more to his game than his size may indicate at first glance.
He has become an energizing force off of the Knicks bench and flourished in Mike D'Antoni's offense last year, averaging career highs in points (17.2), assists (4.1), and rebounds (3.9).
Possibly more than anything, Robinson has become known for his highlight-reel quality playmaking ability, showcased by his two wins in the NBA Slam Dunk Contest.
No. 9 Pick: Andrew Bynum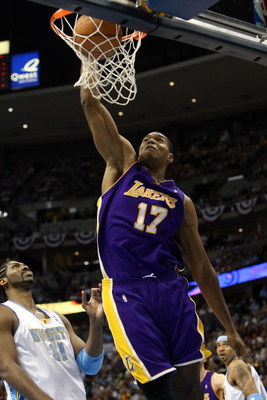 Bynum possesses the skill set and physical frame of a guy who should be higher up on this list, but injuries have served as a setback to what has proven to be a very promising career thus far.
Bynum's first two years with the Lakers certainly served as a learning curve for the young big man, but his past two seasons have shown flashes of brilliance before being temporarily derailed by injury.
Teamed with Kobe Bryant, Pau Gasol, and Lamar Odom, Bynum played a critical role down low in helping lead the Lakers to an NBA Championship ring this past June.
No. 10 Pick: Andrew Bogut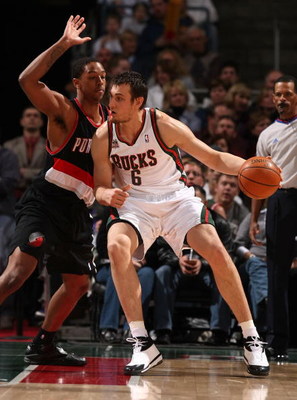 The first overall pick in the '05 Draft, the Australian center has gone on to have a solid, if unspectacular, NBA career.
Bogut's career numbers of 11.9 ppg and 8.7 rpg have been good, but a recent wave of injuries have limited and held him back from being the dominant big man that the Bucks imagined him as when they drafted Bogut with the top pick.
No. 11 Pick: Marvin Williams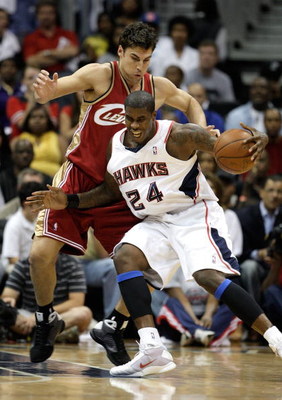 Taken immediately after Bogut as the No. 2 overall pick in the '05 Draft, Williams falls in the same familiar position behind Bogut in this re-evaluated draft as well.
The first player taken in the aforementioned quartet of UNC lottery picks, Williams has gone on to become a vital contributor to a good Hawks team, and has impressive career numbers (12.5 ppg, 5.5 rpg) to boost his team's success.
No. 12 Pick: Ryan Gomes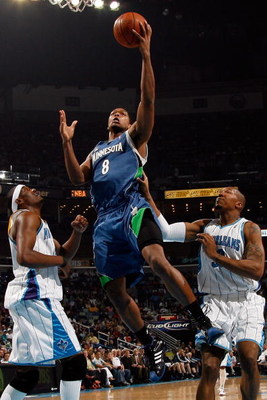 After spending his first two years with the Boston Celtics, Gomes was shipped to Minnesota as a part of the blockbuster Kevin Garnett trade. And so far with the Wolves, Gomes has been far from a disappointment.
His past two seasons have been his best, posting impressive averages (especially for a second round pick) in scoring and rebounding for a rebuilding Minnesota team.
No. 13 Pick: Jarrett Jack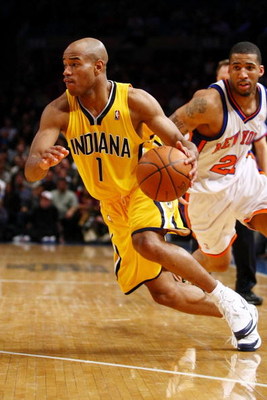 The former Georgia Tech standout has proven his worth as a solid NBA point guard in a draft class chock full of talented guards.
After spending his first three years in Portland, Jack was traded to Indiana, where he spent last season, posting career highs with 13.1 ppg and 3.4 rpg.
No. 14 Pick: Hakim Warrick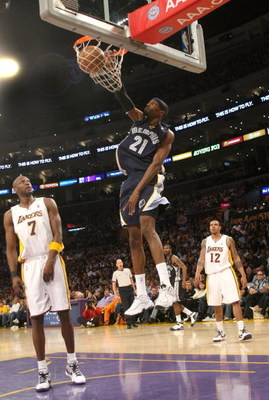 Perhaps most famous for his game-saving block in Syracuse's National Championship season, Warrick has taken his other-worldly athleticism to the pro ranks.
Coming off the bench for a talented young Grizzlies squad, Warrick has been a reliable scorer and rebounder in his four years in the NBA.
No. 15 Pick: Francisco Garcia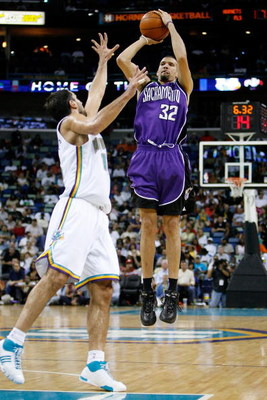 The final pick of this draft, Garcia has been a reliable outside shooter and scoring presence in his four years with the Kings.
Despite Sacramento's tail spin in his time there, it cannot be blamed on the Louisville product, whose scoring averages have risen each of his years in the pros.
Garcia and a promising group of young players will look to help the Kings rebound from a year in which they posted the NBA's worst record.
Keep Reading