2009-2010 NFL Season: Could Some Suprises Be In Store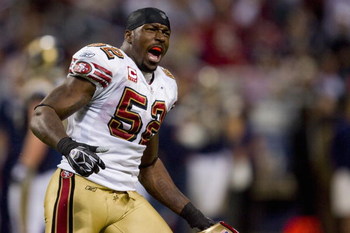 Last year I wrote a NFL season preview that didn't go to well. This year I hope to make up for it.
This year it will be just my picks for the final divisional standings, Wild Card selections and a Superbowl prediction.
I know that picture has people thinking I have the 49ers having a HUGE season. I don't, I'm just a fan and didn't want to give away anything(What's worse then knowing the ending before you watch?)
I must advise that there is no in-depth analysis of the teams, just a little bit about each one and some questions I have.
So let me just get to it!
I do however see some other possible surprises
AFC East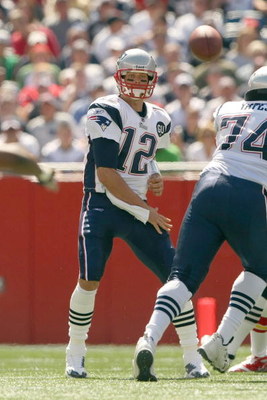 1. New England Patriots—The return of Tom Brady should provide a spark for the whole team. If he is at least 90% of his former self winning this division shouldn't be a problem
2. Buffalo Bills—The key to me is not T.O., it is the running game and the D. If both can produce then the Bills might be able to grab a Wild Card this season.
3. Miami Dolphins—Pat White will be a nice addition for the wild cat offense, but how long can they win with it?
4. New York Jets—New coach + rookie coach = success in 2008. Not in 2009. The D will keep them in most games, but I'm not sold on Mark Sanchez.
AFC North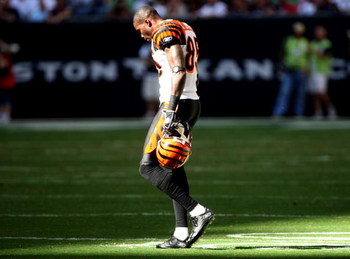 1. Pittsburgh Steelers- Was this really a question? I'm not a big fan of the Steelers but they are the best franchise in the NFL. Look for them to stay on top for a while.
2. Baltimore Ravens- John Harbaugh is a good young coach with a good young quarterback. I see them being on par with their regular season success of last year.
3. Cincinnati Bengals—If they are healthy they will improve from last season, but won't finish above .500. Marvin Lewis will be gone during/after this season.
4. Cleveland Browns—believe Brady Quinn will have a Joey Harrington type career if he stays in Cleveland much longer. Eric Mangini...really?
AFC South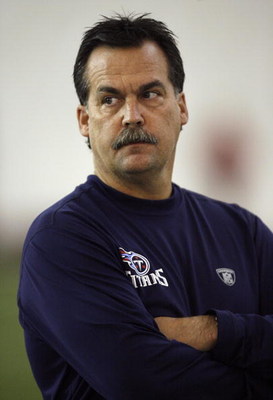 1. Tennessee Titans—Let's hope Jeff Fisher doesn't throw Vince Young in there unless Kerry Collins struggles mightily. Great coach+Solid running attack= Wins! How will the loss of Albert Haynesworth Affect the D?
2. Houston Texans—Last year they went 8-8. This year they come in confident and find some luck in a down year for the Colts. Wild Card berth?
3. Indianapolis Colts—Don't look too much into me putting them third in the division. In the toughest AFC Division this could mean 9-7. They just had too many changes and will need an adjustment period.
4. Jacksonville Jaguars—Two years ago I honestly thought they would upset the 16-0 Patriots, now, beating Houston is an upset. What happened? Look for a lot of lows this season, including the loss of a coach at some point.
AFC West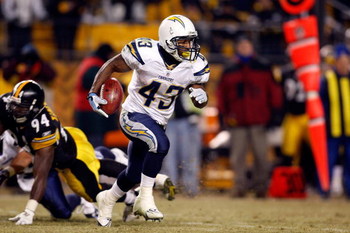 1. San Diego Chargers—Everyone is talking about a comeback for L.T. and the season Phillip Rivers had last year. What about Darren Sproles. He is the future of this team with Rivers and Merriman.
2. Oakland Raiders—The Raiders may be No.2 in this division at 6-10. This is a slight improvement from last year but look for their play to be better then their record.
3. Kansas City Chiefs—The Broncos seem to be in such turmoil that this spot is more about them then the Chiefs.
4. Denver Broncos- Last year was a good year for new coaches, not this year. There is too much off-field drama for this team to have any success.
NFC East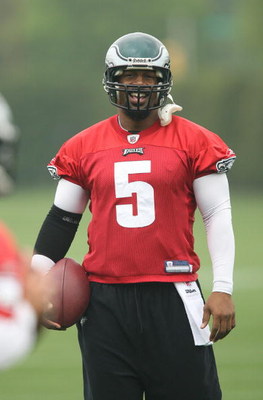 1. Philadelphia Eagles—There has been questions about how long Andy Reid/Donovan McNabb will be together in Philly. Not this year! This team may be the best in the NFC.
2. New York Giants—This team will be very tough and quite possibly may recieve a Wild Card berth. Tom Coughlin can lead this team past the Plaxico fiasco.
3. Dallas Cowboys—Not going to be the season they want in their new stadium. I just don't see how things will be better then last season. Until Tony Romo proves he can win after December they won't a) make the postseason or b) win a post season game. Will Wade Phillips be gone soon?
4. Washington Redskins—Daniel Snyder continues to try and buy success. News Flash: IT'S NOT WORKING! Unload some contracts and start over!
NFC North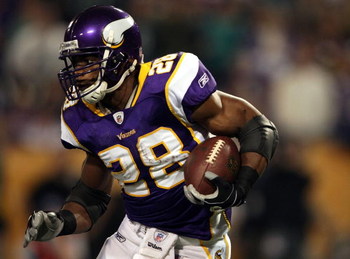 1. Minnesota Vikings—Favre or no Favre I think the Vikings will return as the NFC North Champs. If Favre doesn't play, then the Vikings will have to rely on either Jackson or Rosenfels to manage the game while Adrian Peterson does his thing. A task that is doable for either guy.
2. Chicago Bears—They have a decent QB now in Cutler, but where are the WRs? Matt Forte showed some promise, but can he deliver this year?
Chicago's fate lies in these questions.
3. Green Bay Packers—I believe the Packers will suffer until Favre is no longer a factor. They made the wrong choice and no they are facing the consequences. I can't say I feel bad for them.
4. Detroit Lions—Daunte Culpepper is a veteran QB that can lead the Lions to a few victories. One victory will be an improvement, so the city of Detroit should be happy with how many victories they end up with.
NFC South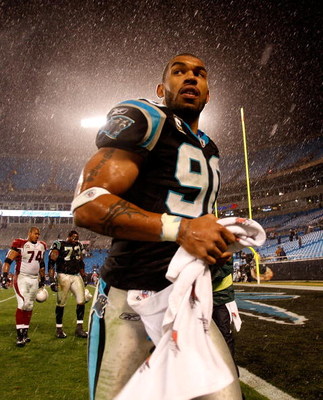 1. Carolina Panthers—If their running game is just as good they should win the division game again. Getting Julius Peppers back was a big victory.
2. Atlanta Falcons—In what should be the most entertaining division in football, the Falcons will challenge again for the top spot. Matt Ryan, Tony Gonzalez, and Michael Turner should be entertaining to watch.
3. New Orleans—If they stay healthy they could fight for the No.2 spot. Drew Brees will throw the ball all over the field. Their defense needs to step up. Shockey is a bit question mark.
4. Tampa Bay Buccaneers—If they had a quarterback this division would be even closer and more exciting. Reality is they have a new coach and not a solid quarterback. Hopefully their running game can carry them.
NFC West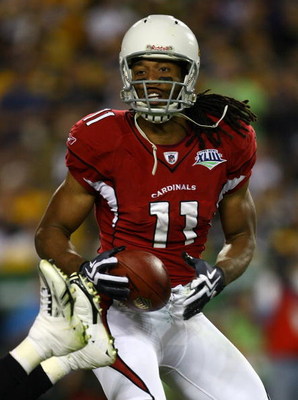 1. Arizona Cardinals—I really wonder on how long Kurt Warner can keep this going. If Matt Leinart has to play then the Cardinals may very well fall to the No.2 spot. Don't count on that though.
2. San Francisco 49ers—Let's see what Mike Singletary has. He did show some hope at the end of the season, but those victories came against inferior teams. This team has so many questions, but that isn't always a bad thing. They may surprise you.
3. Seattle Seahawks—They should be healthy but they have a new coach. How will they deal with that? Matt Hassleback to TJ should be fun but won't lead to many wins.
4. St. Louis Rams—I feel bad for Stephen Jackson but he won't be there forever. I wouldn't be surprised if they beat the Lions for the "bottom feeders of the NFL" title.
Playoff Teams and Superbowl Prediction
AFC Division Winners: New England Patriots, Pittsburgh Steelers, Tennessee Titans, San Diego Chargers
AFC Wild Card: Baltimore Ravens, Houston Texans
NFC Division Winners: Philadelphia Eagles, Minnesota Vikings, Carolina Panthers, Arizona Cardinals
NFC Wild Card: New York Giants, Atlanta Falcons
SUPERBOWL: Pittsburgh Steelers v.s. Philadelphia Eagles
Champion: Philadelphia Eagles
Keep Reading

Pittsburgh Steelers: Like this team?