Harry Redknapp has rejected England captain Steven Gerrard's request that the former Tottenham boss name and shame the players he claims avoided international duty when he was in charge in North London.
Redknapp claimed some of his players at White Hart Lane would request they be removed from England duty before games, per BBC Sport:
"They'd come to me 10 days before the game and say 'gaffer get me out of the game. I don't want to play in it'."
The claim clearly infuriated the England and Liverpool skipper who insisted Redknapp reveal the specific names of those he was talking about, per the Daily Telegraph via BBC Radio 4's Nick Sutton:
Monday's Daily Telegraph Sport - "Name and shame" #tomorrowspaperstoday #bbcpapers #WorldCup2014 #ENG pic.twitter.com/ghRGadumE9

— Nick Sutton (@suttonnick) June 22, 2014
However, the QPR boss refused to name names, saying it would be unfair on the players, per David Kent in the Daily Mail:
I understand Steven's concern but I don't want to get into naming names because it wouldn't be fair to the players. Every Premier League manager past and present knows what I'm talking about. Probably even Roy Hodgson. But sadly this attitude is not unusual these days.

You've only got to look at how many players pull out of an international game on Tuesday and Wednesday then are running about for their clubs the next Saturday to see that this is a very real issue.

Redknapp's original claim came in the wake of England's loss to Uruguay on Thursday which saw them knocked out of the World Cup in Brazil having lost their opening two games.
It is the first time the Three Lions have been knocked out of a World Cup at the group stage since 1958, per football writer Oliver Farry, and Redknapp was trying to put his finger on where things might have gone wrong:
England out at the group stages for first time since 1958, with two performances better than in many World Cups where they've progressed.

— Oliver Farry (@ofarry) June 19, 2014
Redknapp was in charge at White Hart Lane between 2008 and 2012 and, per Dominic Fifield in The Guardian, there were 12 England players who played under him during that time.
They were Peter Crouch, Jermain Defoe, Aaron Lennon, Darren Bent, Scott Parker, David Bentley, Jermaine Jenas, Michael Dawson, Tom Huddlestone, Jonathan Woodgate, Ledley King and Kyle Walker—none of whom are in England's squad at the 2014 World Cup.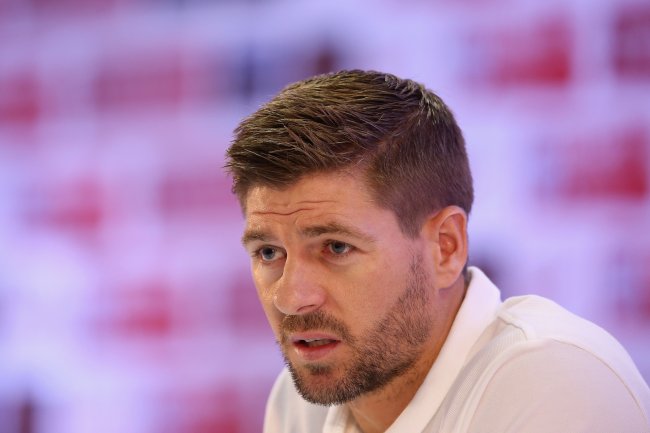 Richard Heathcote/Getty Images
Redknapp insists he encouraged his players to play for the national team, telling them they should want to represent England at international level.
However, if his claims are true, it indicates a worrying lack of passion from English players to represent their country on the world stage.
Gerrard represented England for the 113th time against Uruguay but will not lead out the Three Lions for their final group game against Costa Rica on Tuesday. Instead Frank Lampard will take the armband, per Sky Sports:
Frank Lampard will captain England in their final World Cup game v Costa Rica as Steven Gerrard will be on the bench. http://t.co/uAcijS84Rb

— Sky Sports Football (@SkyFootball) June 22, 2014
England will be looking to regain at least a little pride with an impressive display against Group D's surprise package—Costa Rica have already qualified for the last 16 after wins over Uruguay and Italy.
However, there is a much more important, long-term process which needs to kick into action as soon as the World Cup is over, that of establishing the groundwork for future improvement.
If Redknapp is indeed correct in his assertions, part of that plan will need to address why it is that some players do not want to represent England at international level.