Netherlands defeated Australia 3-2 in a thrilling affair on Wednesday, a win that ultimately cemented their place in the World Cup last 16 following Chile's defeat of Spain.
As it turns out, they had some special guests on hand to congratulate them for the achievement.
King Willem-Alexander and Queen Maxima were spectators in Porto Alegre, cheering on their Oranje and posing for photos with fans.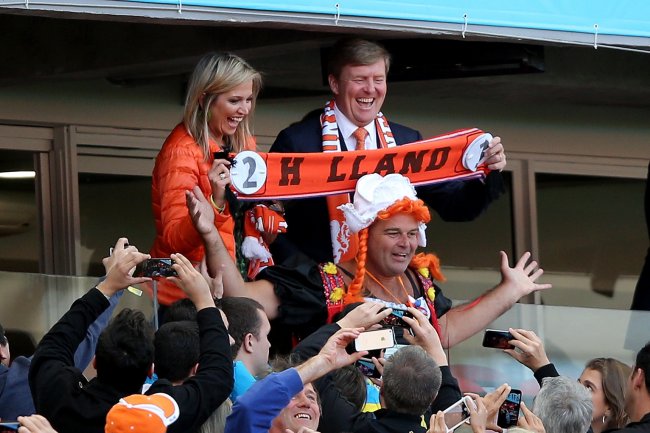 Getty
After the match, the King and Queen made their way into the Dutch dressing room to join the team and manager Louis van Gaal.
King Willem-Alexander & Queen Maxima of the Netherlands mesmerised by King Louis van Gaal in the Dutch dressing room. pic.twitter.com/QvJszzAvXr

— Man Utd FC (@ManUtdFC_Fan) June 18, 2014
With qualification already wrapped up, Netherlands face Chile next needing only a draw to win Group B.