The 10 Best College Football Coaches of 2019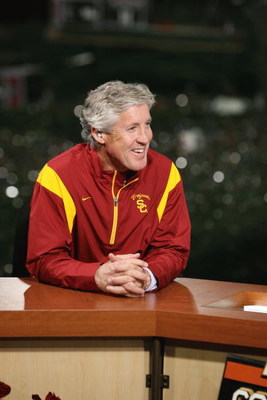 Fellow BR writer Tim Bielik recently published his rankings of "The Top 10 Current College Football Coaches." You can read it by clicking on the below link.
http://bleacherreport.com/articles/209683-the-top-10-current-college-football-coaches#page/1
Now, let's flash forward ten years to the year 2019.
Hypothetically, who are the top college football coaches as we head into the 2020s?
Let's take a look. It should be fun.
10. Pete Carroll, USC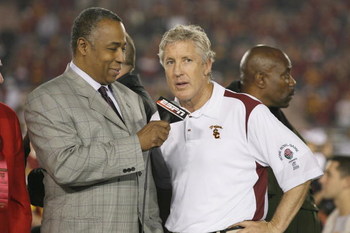 You can't argue with the Trojans success in the early years. But in 2014, the Trojans were finally nailed with a hefty NCAA violation and the past five years have been an up and down affair in LA. Carroll still can recruit with the best of them, but USC no longer recruits nationally. Carroll is looking at just a few more years at the helm of the Trojans, but offensive coordinator John David Booty was named the head coach in-waiting just two years ago.
9. Nick Saban, Alabama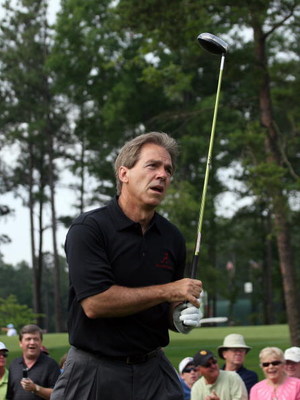 Saban is in the same boat as Carroll and that shouldn't even be surprising. These two ruled college football from 2010-2014, with each team matching up in epic national championship games twice. Unfortunately, the Trojans were hit with probation and the Crimson Tide were hurt by the long awaited arrival of an eight team college football playoff. With the SEC already a walking deathtrap for any national title contender, the playoff added yet another meat grinder for the Tide to work through. Saban's also been hurt by negative recruiting based on his ever increasing age.
8. Bo Pelini, Nebraska
Pelini has held the dubious honor of being college football's "best coach without a national championship." He has restored the blackshirt tradition in Lincoln and declined overtures from nearly every single elite college football program. His staff has largely remained intact, except for brother Carl, who left after 2012 to take over the program at Iowa State.
7. Dan Mullen, Florida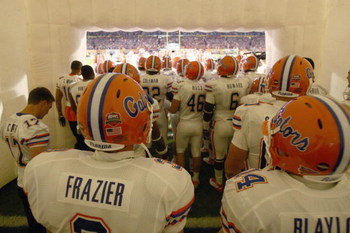 Mullen resurrected the Mississippi State program after leaving Gainsville, taking the Bulldogs to the final four in 2014. After Urban Meyer finally bolted for Notre Dame, Mullen took over in "The Swamp" and quickly made his mark. He and offensive coordinator Tim Tebow, who never panned out in the NFL, have built a new version of the outdated spread offense. They call it the mega-spread, which centers around having an ultra-talented, physical, bruising, fearless, athletic leader at quarterback.
6. Urban Meyer, Notre Dame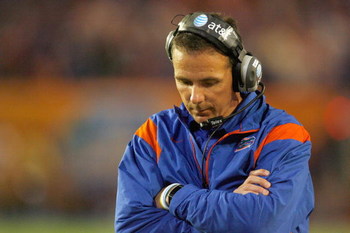 Notre Dame gave up on Charlie Weis after a 7-5 2009, turning to Oklahoma State Coach Mike Gundy to finally turn around the Fighting Irish. After 3 solid years to open up his career in South Bend, the program went South and was fired after the 2014 season. Enter Meyer, whose success in the spread offense was watered down when all 125 FBS teams implemented it. He had grown frustrated at UF, as from 2010 on, he consistently lost to Alabama when it came to SEC supremacy.
5. Chris Petersen, Cal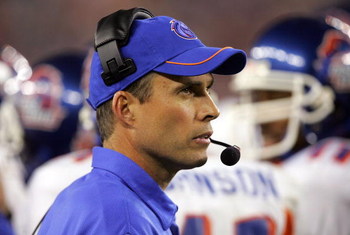 Petersen finally relented on his loyalty to Boise State in 2012, finally bolting to take over California as the Bears prepared to open a new stadium in 2013. He took Boise State to three straight BCS Bowls from 2010 to 2012, winning a remarkable 28 straight regular season contests. He took over for Jeff Tedford, who left to become the first head football coach of the new NFL franchise in LA.
4. Greg Schiano, Penn State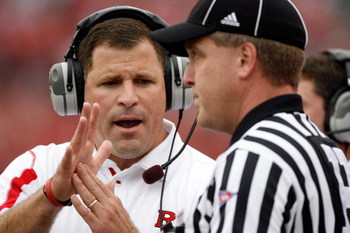 After Joe Paterno retired following the 2010 season, longtime PSU assistant Tom Bradley was to handled the reigns of the program. Unfortunately, Bradley was up in years as well and retired after the 2014 season. Enter Schiano, who was rumored to be Paterno's successor when he was at Rutgers, but left in 2012 to attempt to get Clemson back on track. Schiano has since picked up where Bradley left off, leading Penn State to the 2014 National Championship in the first ever playoff. Last year, the Nittany Lions went 8-4, their worst record under Schiano, which knocked him down to number four on this list.
3. Josh Heupel, Texas Tech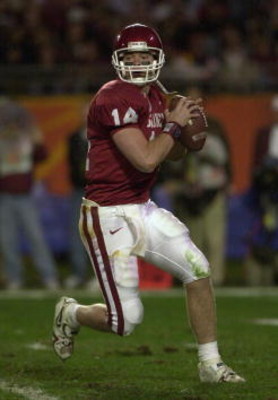 Heupel has headlined a steamy rise to the peak of the college football mountain after leaving the Sooners to take over for Mike Leach at Texas Tech after Leach left in 2012. Heupel retooled the Texas Tech program, emphasizing a balanced spread attack with a strong, attacking defense. In the five years since Heupel took over, the Red Raiders have gone a staggering 49-7 with two Big 12 Championships. Unfortunately, four of those losses have been to the Texas Longhorns.
2. Bob Stoops, Oklahoma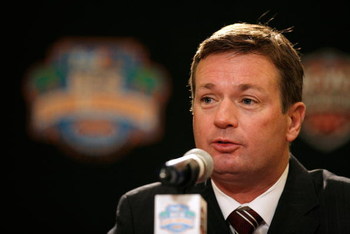 Stoops is the grandfather of a mega-conference of College Football coaches, with four of the top ten (hint: No. 1 is also from the Big 12) coming from the conference. He's on the downside of career, but he has managed to keep complete control of the program and continues to churn out final four appearances. The Sooners have played in the last two Final Fours, and also participated in the first one in 2014. Longtime offensive coordinator Jason White has been named head coach in-waiting.
1. Will Muschamp, Texas
Muschamp took over for the legendary Mack Brown after the Longhorns lost to Penn State in the national championship game in 2014. The still youthful coach is a masterful recruiter and program manager, making the University of Texas the premier program in the country. The Longhorns still rely heavily on the state of Texas, but there ability to host junior, sophomore, and freshmen days for high school recruits allows them to have most of their classes locked up two years before the early signing period for high school seniors. Muschamp's weekly coaches show is the highest rated coaching show on the Big 12 Network, which launched in 2015.
Keep Reading