Chile vs. Australia: Goals and Highlights from World Cup Group B Match
June 13, 2014

Univision
Chile put away a tougher-than-expected Australia side with a 3-1 victory in their Group B opener on Friday. 
La Roja built a quick advantage but had to hold on to an inspired second-half effort from the Socceroos before an added-time strike put the match away for good. 
Sanchez headed in Chile's opening goal in the 12th minute after getting a head on a cross from Eduardo Vargas.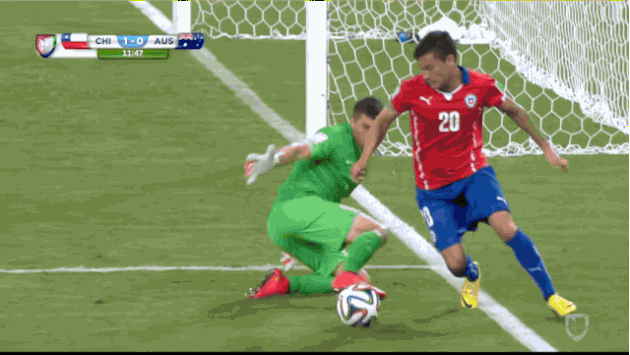 Univision
Only two minutes later, while the Socceroos were still reeling, Sanchez set up team-mate Valdivia, who fired home a powerful, curving shot from outside the 180-yard box. 
Univision
Univision
Tim Cahill got Australia one back for the Socceroos, beating his mark in the air and scoring on a powerful header in the 34th minute. 
Univision
Univision
Cahill has now scored in three different World Cups.
Jean Beausejour put the finishing touches on Chile's win with an added-time strike to stop the resilient Socceroos. 
Beausejour approached the 18-yard box and fired a low shot to the near post to clinch three pivotal points in the difficult Group B. 
Univision