Mexico's Giovani Dos Santos Has 2 Goals Wrongly Disallowed vs. Cameroon
June 13, 2014

Univision
Mexico were hit with a bit of bad luck early in their Group A match against Cameroon, as Giovani dos Santos had not one but two disallowed goals which appeared to be the wrong decision. 
Early on, Dos Santos neatly got on the end of a cross, but he was ruled offside. Replays clearly showed that he was onside.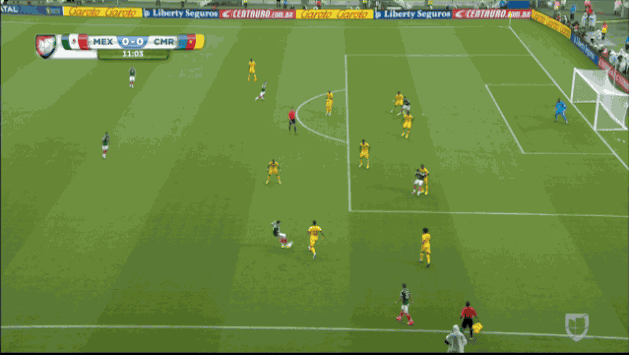 Univision
Univision
Later, while El Tri were still fuming from the first disallowed goal, Dos Santos hit in what appeared to be the opener off of a corner kick, but again, he was ruled offside. 
Replays showed that the ball hit off of a Cameroon player's head, making Dos Santos onside. 
Univision
Univision
Follow all of the live action and highlights of Mexico vs. Cameroon here.