For at least one year, we might consider renaming the U.S. Open the "U.S. Open Massacre." That's the type of dominance—nay, historical dominance—we've seen atop the leaderboard thus far.
In a year when so many players have done so well, all hope is essentially gone for them despite their efforts. This is a predictions article, but the prediction you'll see is about which player will finish second, not first.
Not following me? Scroll down, dear reader.

Leaderboard
Predictions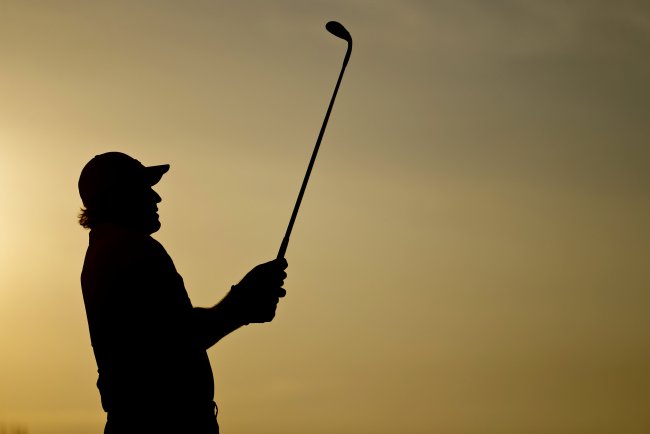 David Goldman/Associated Press
Here's a prediction for you—the rest of the field will spend the remainder of the tournament competing for second place.
Why? Because Martin Kaymer is skewering the field right now at a historic pace.
After two rounds, Kaymer sits at a remarkable 10-under, a mark that would be impressive at any tournament, let alone the U.S. Open at Pinehurst. This isn't the type of score we normally see at this tournament.
Jason Sobel of the Golf Channel, like most of us, is in disbelief:
Martin Kaymer opens 65-65 to lead by eight at the -- just checking to see if this is true -- yes, it actually is still the U.S. Open.

— Jason Sobel (@JasonSobelGC) June 13, 2014
Dustin Johnson and Keegan Bradley have each posted two under-par U.S. Open rounds -- and trail by eight.

— Jason Sobel (@JasonSobelGC) June 13, 2014
Forget the possibility of a Monday playoff. Maybe we can skip Saturday and Sunday, too.

— Jason Sobel (@JasonSobelGC) June 13, 2014
The rest of the field is well aware of the task ahead of them. Adam Scott acknowledged Kaymer's impressive start, via Will Brinson of CBS:
Adam Scott asked the hardest part of holding a big lead, responds "His is considerable."

— Will Brinson (@WillBrinson) June 13, 2014
That's putting it mildly.
Let's just let Kaymer's brilliance marinate for a moment, shall we? What he's done is historically impressive, as Justin Ray of the Golf Channel notes:
Martin Kaymer gets to -10 in 32 holes, only man quicker all-time at US Open is McIlroy in 2011 (26 holes).

— Justin Ray (@JustinRayGC) June 13, 2014
Martin Kaymer is the first player in major championship history to open with two rounds of 65 or better.

— Justin Ray (@JustinRayGC) June 13, 2014
Heck, he's even inspiring the humorists. Paul Finebaum of ESPN wins crack of the day honors:
Speaking of Martin Kaymer, the last person to breeze through such a difficult test in North Carolina was Rashad McCants.

— Paul Finebaum (@finebaum) June 13, 2014
Okay, okay, we get it, Kaymer has been brilliant. But what about the rest of the field?
Well, barring a huge Kaymer meltdown, the fight for second place is going to be truly entertaining. Four players who have already finished for the day—Brooks Koepka, Dustin Johnson, Brendon de Jonge and and Keegan Bradley—are all at two-under. Two more golfers playing in the afternoon—Kevin Na and Graeme McDowell—started at two-under as well.
At the time of publication, 25 players were shooting par or better.
That includes several heavy hitters, including Phil Mickelson (E), Matt Kuchar (-1), Jordan Spieth (-1) and Rickie Fowler (E).
So, which of these players will make a push for the top spot? Or, perhaps more accurately, which player will finish second?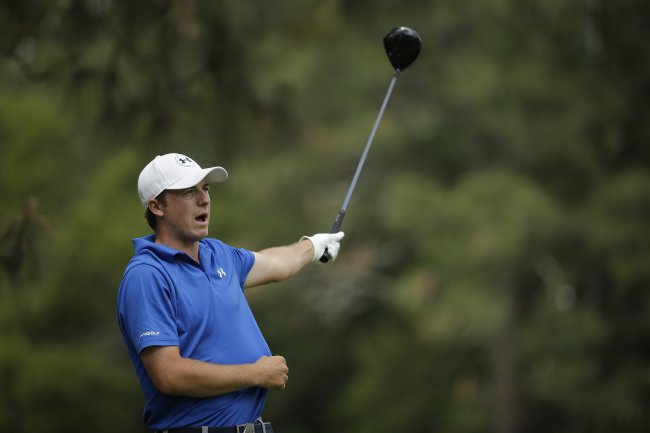 Chuck Burton/Associated Press
My prediction coming into the tournament was Spieth, so I'm sticking with him. If he golfs like he did on Thursday he'll be in the running to at least finish second and could even put pressure on Kaymer.
Mickelson looked excellent as well, and if he tinkers with a few things, he should earn a top-five finish. He won't be the runner-up for a seventh time, though.
In most years, this tournament would be a bunched, extremely intriguing affair heading into the weekend. Kaymer has kind of spoiled that. But watching him try to maintain his historical pace will be interesting, as will the battle for second.