The most important thing about Friday in any golf major is avoiding the cut and remaining within shouting distance of the top of the leaderboard. That is especially the case in the U.S. Open at daunting Pinehurst No. 2.
This course is so notoriously difficult that the eventual winner will likely post at least one round above par throughout the tournament, even if the course did lend itself to favorable scores Thursday.
That means we could see a loaded top of the leaderboard heading into the weekend, but the only way to partake in that action is with a solid Round 2 on Friday.
Follow all of the Day 2 proceedings right here with live, real-time updates.
Where: Pinehurst Resort in Pinehurst, North Carolina
When: Friday, June 13, starting at 6:45 a.m. ET
Watch: ESPN (9-3 p.m. ET and 5-7 p.m. ET) and NBC (3-5 p.m. ET)
Players Who Must Step Up Friday
Rory McIlroy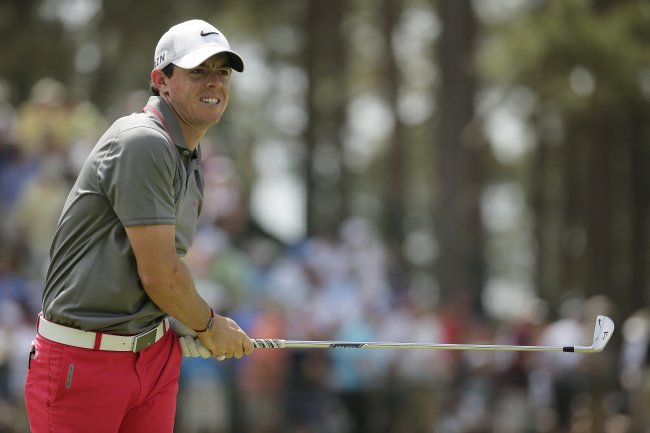 Charlie Riedel/Associated Press
Rory McIlroy posted a one-over 71 Thursday, which is certainly respectable at the U.S. Open.
However, he could have finished with a much better score after hitting 13 of 14 fairways and 14 of 18 greens, but he took 33 putts on the day. A glass-half-full approach would suggest that McIlroy is primed for a better score going forward as long as he can convert on a couple more putts in the latter rounds.
Still, there is plenty of pressure on McIlroy Friday because he could miss the cut if he struggles or find himself near the top of the leaderboard if he puts up an impressive score. It's hard to come up with more pressure-packed stakes than that.
Martin Kaymer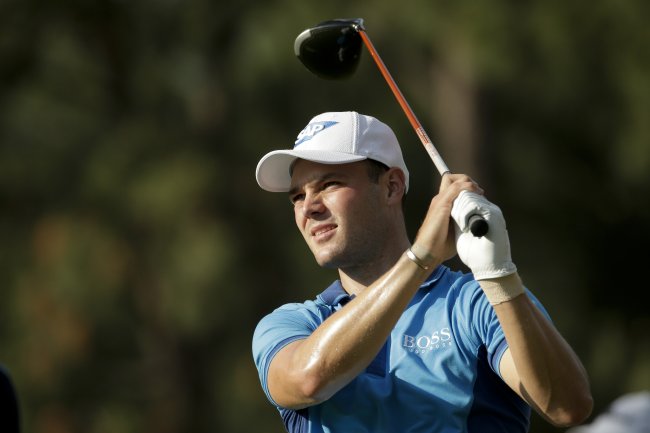 Charlie Riedel/Associated Press
Martin Kaymer was the star of the field Thursday with his five-under par score that left him three shots clear of the rest of the field.
Still, some of the superstar names on the PGA Tour are nipping at his heels and will absolutely pressure him going forward. The thought here is not that Kaymer has to replicate his incredible Round 1, but he does have to prove it was not a fluke and that he is ready to compete as the pressure intensifies.
The best way to do that is to stay atop the leaderboard Friday with a consistent and solid round.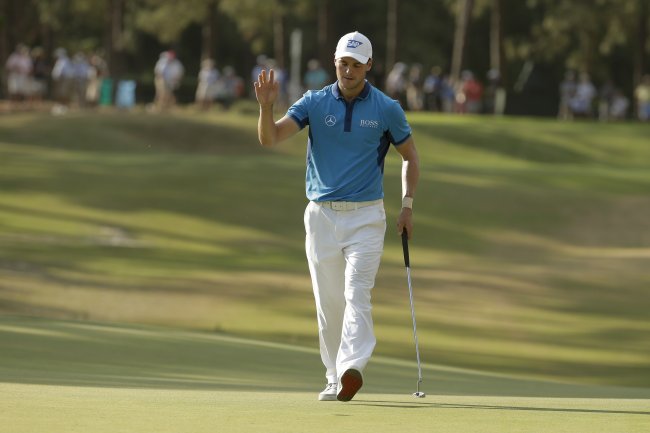 Charlie Riedel/Associated Press
For his part, Kaymer appears comfortable on the course, according to Doug Ferguson of the Associated Press, via Yahoo Sports: "It was more playable than I thought. I think that made a big difference mentally, that you feel like there are actually some birdies out there, not only bogeys."
It remains to be seen whether he is singing the same tune after playing Friday.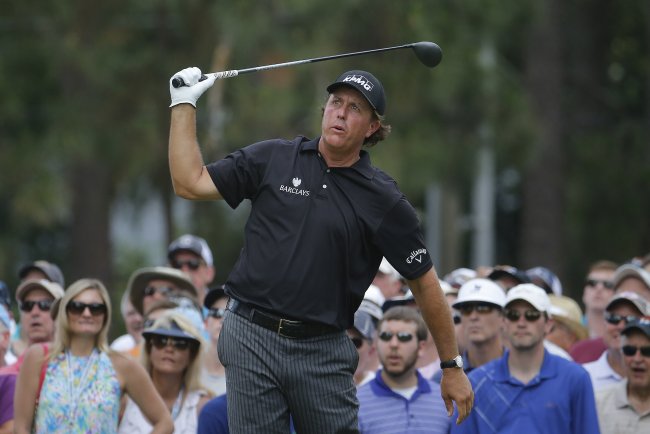 Matt York/Associated Press
With no Tiger Woods, Phil Mickelson is arguably the biggest star in the U.S. Open field and the biggest draw when it comes to the galleries and television audiences.
If he plays well, especially early Friday, he will put pressure on the rest of the field, particularly the younger competitors who don't have the experience. News of Mickelson impressing would certainly make waves across the field, especially given this stat from ESPN Stats & Info:
Phil Mickelson shot even-par 70 in 1st round. He has never shot worse than even par in the opening round of a major victory.

— ESPN Stats & Info (@ESPNStatsInfo) June 12, 2014
In order to do that, Mickelson needs to play better on the greens. He took 31 putts after hitting nine of the 14 fairways and should putt better Friday.
If he does, he will find himself near the top of the leaderboard.
Follow me on Twitter: