Five Reasons Why the Cubs Should Trade Carlos Zambrano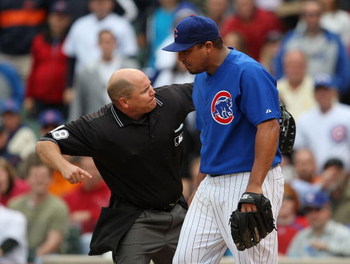 Carlos Zambrano. His several outbursts have recently unsettled the Chicago Cubs clubhouse. An ESPN analyst likened the Cubs to the Dallas Cowboys with the level of dysfunction, and I'd have to agree.
The Cubs need to get conflicting personalities, and I think Zambrano should be the first to go.
You almost definetely won't agree with me in this, and this slideshow is in no particular order.
They Could Get a Lot in Return for Zambrano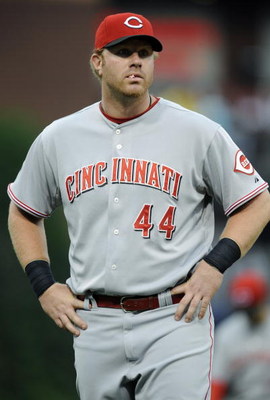 If Adam Dunn is available, his bat could really help the Cubs. And the Nationals could use the pitching, they'll take Zambrano's talent with his attitude problems.
Zambrano Has a Huge Contract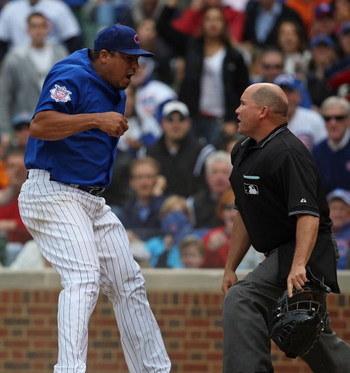 Zambrano made $12 million in 2007, and $16 million in 2008. He signed a $91.5 million contract in 2007. If the Cubs are able to deal him, it would free up so much more money, maybe allowing the Cubs to acquire a good player without all the attitude problems.
The Cubs Have a Good Pitching Staff without Zambrano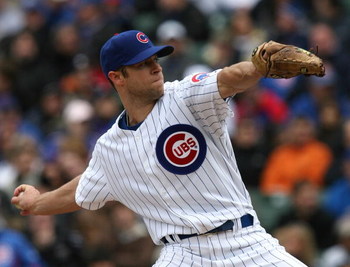 Since 2004, the front man of the Cubs rotation has been Zambrano. But, with the emergence of Ryan Dempster, and the acquisition of Rich Harden, Zambrano is now expendable.
Zambrano Has Far Too Many Attitude Problems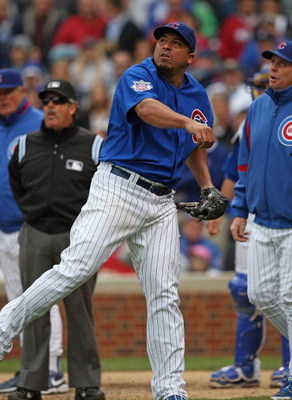 I know Zambrano isn't as much of a clubhouse cancer as maybe Milton Bradley (and Zambrano has half the 'tude), but he is still way to emotional on the mound, and it should be a distraction to the rest of the team.
Zambrano Needs a Change of Scenery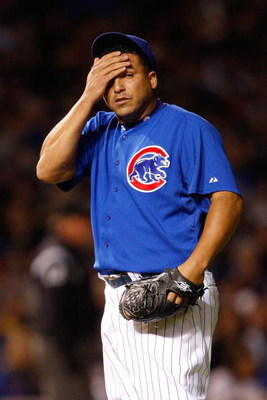 Carlos Zambrano could use a change of scenery, some where far away from Chicago, and a playoff race. The Orioles sound like a good bet!
Keep Reading

Chicago Cubs: Like this team?