The 2014 World Cup in Brazil is set to start off with a bang, as millions of fans all over the world will be looking forward to the traditional opening ceremony as much as the actual tournament.
In keeping with the wave of football stars who won't be competing at this year's World Cup, it now appears the opening ceremony may have lost one of its biggest stars as well.
As reported by CNN's Megan Thomas, Jennifer Lopez, who was part of the group of artists who recorded the official Cup song "We are One (Ole Ola)," will not be performing during the pre-match show:
Singer Jennifer Lopez, who was supposed to perform the official song of this year's World Cup at the opening ceremony this week, has pulled out.

"Regretfully Jennifer Lopez will not be attending this year's World Cup opening ceremonies," her rep told CNN in a statement late Sunday night.

No reason was offered.

Lopez teamed up with rapper Pitbull and Brazilian star Claudia Leitte to record Brazil 2014's official song, "We Are One (Ola Ola)."
The absence of J.Lo is unfortunate, but it will hardly dampen the spirits of the multitude of performers who will no doubt put up quite the show before Croatia and Brazil take to the pitch on Thursday.
Venue: Arena de Sao Paulo
Date: Thursday, June 12
Time: 7:15 p.m. BST/2:15 p.m. ET
TV Info: ITV1/ESPN
Live Stream: ITV Player/WatchESPN
Artistic director Daphne Cornez spoke on the theme of the show and what it will represent to the FIFA's official website, as she tried to explain exactly how excited the performers are at the concept of starting the 2014 World Cup with a show to remember:
The Opening Ceremony is a tribute to Brazil and its treasures: nature, people football.

The sense of excitement here is amazing and everyone is very motivated. It doesn't matter whether they're feeling tired or hot sometimes or if they have to go through routines again and again: they just keep on smiling. It's amazing.
Cornez gave us some clue of what to expect when she spoke about Brazil's treasures, with all three being represented by characters and a variety of props.
Central to the show will be a massive football, which reportedly contains more than 90,000 light clusters. As for the first kick, Mo Costandi shared this picture of the impressive suit a paraplegic will apparently be wearing:
The 'Iron Man' suit to be worn by a paraplegic during the World Cup opening ceremony http://t.co/sMPpGZQk9Y pic.twitter.com/6m7SgN6P1M

— Mo Costandi (@mocost) June 9, 2014
FIFA's official Twitter account showed the performers in action:
OPENING CEREMONY: Preparations are well under way for the opening day of the #worldcup - http://t.co/Q9fv8JDABE pic.twitter.com/JHFPXEBIGq

— FIFAWorldCup (@FIFAWorldCup) May 13, 2014
The show will last for approximately 25 minutes, and even with Jennifer Lopez's absence, rapper Pitbull, Claudia Leitte and a host of other celebrities will still ensure the ceremony isn't short on star power.
But the real stars will be the hundreds of volunteers and the numerous other performers who have been working on this show for months. Per FIFA's report, every single minute of the show took roughly 20 hours of preparation time, a testament to how serious the performers are taking this.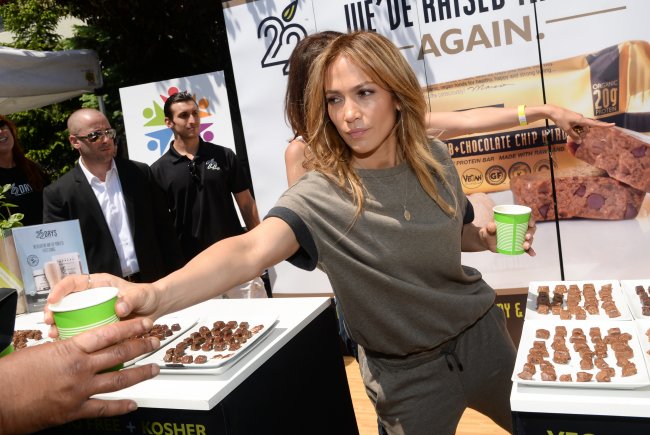 Evan Agostini/Associated Press
On top of that, the stadium in Sao Paulo will have to host the first official match of the World Cup less than an hour later. Tons of equipment will have to be moved in a hurry and without damaging the pitch, putting even more pressure on the event.
Millions of fans all over the world will be tuning in to watch the spectacle, and for many of these performers, this will be the single most important performance of their life.
Looking at the immaculate preparations and the promises being made by the people involved, fans can expect to see one hell of a start to the biggest football tournament in the world.