10 Players to Hold on to in Fantasy Baseball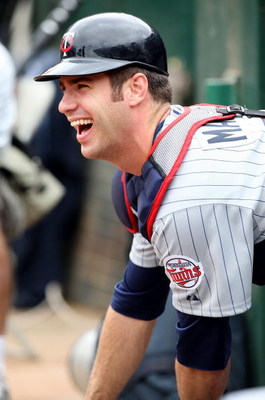 Let me start things off by saying this: Fantasy Baseball trades make the world go 'round.
There's never a season that I don't pull off at least a couple of trades, and that's because championships are never won on drafting alone.
It takes good pickups and good trades to push your team to the top and just like most things in life, timing is everything.
So what makes these 10 guys untradeable?
First off, anything is possible when it comes to trades. So, if you're in a league where lopsided deals are the norm, feel free to shoot for the stars.
But if you're only getting equal value in return, you'll be hard-pressed to find a good deal when it comes to these monsters.
Before I get started, you will notice there are no pitchers on this list. In my view, trading pitching is fair game in fantasy, especially for teams desperate for offense.
Pitching can easily be aided by strong spot starting (or streaming), while the same strategy does not work nearly as well with hitting.
So, here are the 10 guys you want on your team in July, August and September.
10. Prince Fielder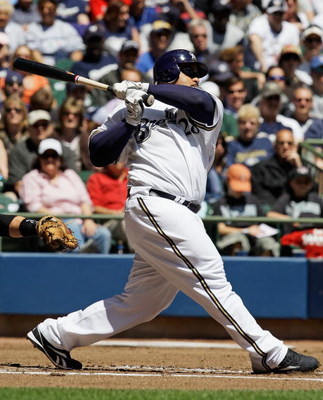 The "Prince of Pop," Fielder has been absolutely murdering the ball in June, posting a .351/.432/.713 line.
If you've had a chance to watch one of his homers on TV, you can attest to the high-pitched cracking noise his uppercut swing induces.
The reemergence of his 2007 self means three things for fantasy owners going forward: Home runs and RBI in bunches, with a solid average to boot.
Fielder hit .288 in that magical season, and actually has the potential to better that mark by year's end, due to his improving walk rate.
He's on pace to draw 100 walks for the first time in his career, which means there's a good chance he'll preserve his first-ever .300 batting average (he currently sits at .301).
Still, the key stat for Fielder is run production, as he's been amazing in driving them in so far this season. His 73 RBI trails only Albert Pujols.
9. Chase Utley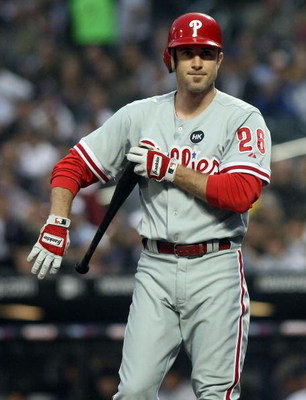 Anyone who doubted whether Utley was a top 10 pick this season because of offseason hip surgery should have written off the concern as easily as he did.
Utley is having a great first half, on pace for his fourth straight season of 100 runs and 100 RBI. He's been as consistent as they come in fantasy baseball, while manning one of its weaker positions.
This could be Utley's fourth straight 30-100-100 season, but a 2007 hand injury stunted his second half power, leaving him with 22 total dingers.
Still, with a solid 16 home runs on the season, Utley is flashing plenty of power for a second baseman, trailing only Ian Kinsler and Aaron Hill in that category.
Utley didn't finish especially strong last season, but that's also when the hip injury started to surface. Expect a close-to-identical repeat of his first half stats.
8. Ryan Howard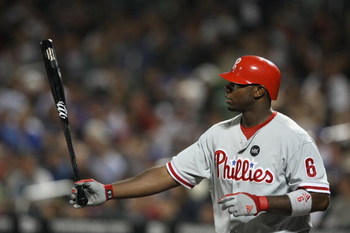 Similar to Fielder, Howard is a player who can carry you in the power categories down the stretch. So, why is Fielder ranked two spots lower, considering the obvious improvement he'll provide in batting average?
Over the past three seasons, Howard has averaged a ridiculous 29 home runs and 79 RBI in the final three months of the season. And, if you look at those numbers year by year, they're all consistent.
Why on Earth should you trade a player building that type of track record? Easy. You don't.
Sure, there's always his batting average liability. But, in those past three seasons, Howard batted over .300 in six of the nine months. Just something to think about.
7. David Wright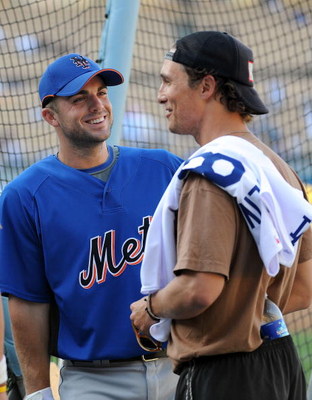 Four.
It's a number that has no business being discussed in fantasy baseball at this point in the season.
Nonetheless, it represents the grand total of home runs hit by Wright with just two days remaining in June. I'm going to go out on a limb and say he will hit twice that figure in the season's final three months.
Alas, Wright will need to hit even more to approach a respectable season total, as Citi Field appears to have zapped his power.
There's no real way to explain his slugging slump, but in the meantime, Wright has done plenty for owners with his .342 average and 20 stolen bases.
You drafted Wright and ended up with Ichiro in his prime. Who knew?
Still, Wright owners have to be optimistic, considering the Mets' offense can't get any worse and will return its other star players (Carlos Beltran, Jose Reyes and Carlos Delgado) at some point in the season.
Hopefully, the team will go out and get a bat. But, either way, Wright has a strong chance at another 100-100 season, albeit with fewer homers and a career high in steals.
6. Joe Mauer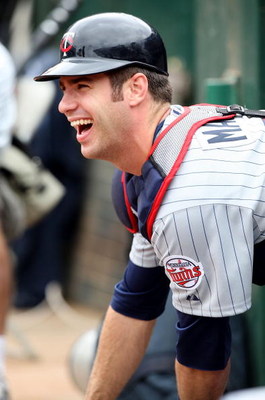 The fact that Mauer is cruising toward his third batting title in four years as a catcher (of all positions) clearly doesn't get enough attention in the sports world.
What does this mean for fantasy?
When you add in his prolific power surge from May, there's simply no reason to trade fantasy's best catcher and (let's face it) arguably baseball's greatest hitter.
His run at .400 may end up just short, but it will be worth it either way to find out. Mauer just doesn't seem to swing at bad pitches, which is why he's maintained a stellar 321:250 walk-to-strikeout ratio in his career.
While his May power explosion was tempered in June, he'd still be on pace for his first 30-100-100 season if he had posted just respectable numbers in April.
Of course, Mauer didn't play one game that month, so his first half stats need to be properly extrapolated. He may not go on another home run tear, but another six-homer month or two is definitely possible.
If you're this set at fantasy's most dreadful position, there's no reason to tinker with it.
5. Ian Kinsler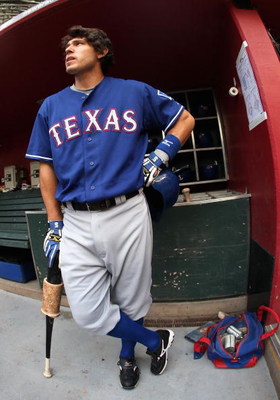 Kinsler could easily be No. 1 on this list, if it wasn't for his surprising liability in batting average this season. He's down to .268 on the year, after batting .322 in April and .319 last season.
While it's likely he'll finish in the .280 range, Kinsler is still fantasy's best player when it comes to speed, power, run scoring and run production.
Even ignoring the two remaining June games, Kinsler is on pace for a 108-36-100-32 season in the four major offensive categories. It's a wonderfully balanced line, especially for a leadoff hitter.
The average may look like a growing concern after two cold months, but Kinsler has managed a respectable BB/K ratio over the span.
He may be a victim of too many at-bats and an overaggressive approach, but it's likely that Kinsler's owners don't care about his walks.
Free passes would open up more steals, but, after swiping six in June, there's hope that a boost in that category could be in the cards for the summer stretch.
4. Ryan Braun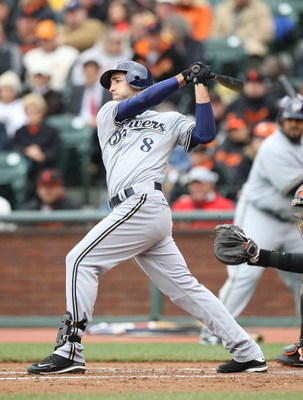 If he only could have stayed at third base, Braun would be considered a top-five fantasy player on a yearly basis.
Still, while emerging as the game's top-producing outfielder, the Hebrew Hammer may still earn that top-five recognition by year's end.
Braun is becoming a staple of consistency in fantasy baseball. With his youth and relatively good health, there's still a chance he could start running more. Either way, he's on pace for another amazing year in just his third pro season.
Braun is on pace to eclipse 100 runs for the first time in his career, and his .324 batting mark echoes the four-category monster he looked like in 113 games in 2007.
With the big Prince and now rookie phenom Casey McGehee protecting him in the lineup, Braun could go on a surge down the stretch—one that is even better than his strong first half.
3. Hanley Ramirez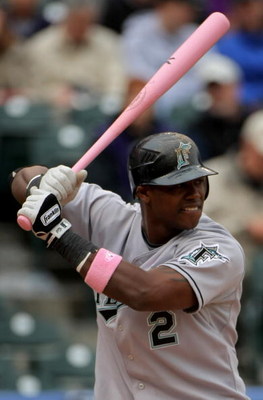 Isn't it funny how people always complain about Hanley's production in the beginning of the season?
With three months in the books, Ramirez is batting .333 with 12 HR, 51 RBI, 47 runs and 11 steals.
He's now all alone in the elite shortstop tier, due to Jose Reyes getting hurt and Jimmy Rollins falling off the face of the Earth.
So, despite the much-maligned move from the leadoff spot, Ramirez is more valuable now than he's ever been. He's also gaining momentum by the month, with an impressive 28 RBI in June.
His 10 home runs over the past two months show that the 30 home-run power is still there, while the batting average is a true testament of how gifted a hitter Ramirez really is.
That leaves one burning question going down the stretch: Will Ramirez start running more?
It's no shock that his attempts have gone down out of the leadoff spot, but it's not like his ability has disappeared. Stealing 25 bases is his likely ceiling now. While that alone is respectable, there are a number of variables which could increase Ramirez's steal potential moving forward.
2. Mark Teixeira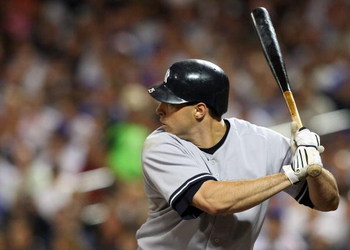 There are several good examples of combos with the pretzel-cheese snacks of the same name being one of them. In the world of fantasy baseball, another combo has emerged this season: Mark Teixeira and the new Yankee Stadium.
He has hit .313 with 13 HR and 36 RBI in 34 games at home. After a dreadful April, it's been "The House That Tex Built" ever since.
Most of that can be attributed to Teixeira's torrid May, causing everyone who regretted drafting the traditionally slow starter to thank their respective gods.
While his numbers have been modest in June, Tex is still on pace for a 100-40-120 season even after that dismal first month.
So, what's to be expected of Teixeira in the season's second half? Plenty more dingers at home and on the road, for that matter, while hitting third in one of baseball's best lineups.
His average should approach its .289 career mark, considering that his big protection, A-Rod, can only improve in the hitting department going forward.
1. Albert Pujols
No big shocker here, folks.
Arguably the most prolific statistical player of all time, Pujols is having an absolutely astonishing first half. He is batting .328/.451/.722 with 28 home runs, 59 runs, 74 RBI, and yes, nine stolen bases.
It doesn't matter what type of league you're playing in—Pujols is No. 1 with a bullet.
Heck, even if you play in a league that penalizes for strikeouts, Pujols has only whiffed 30 times this season. Compare that to fantasy stud Mark Reynolds' total of 102.
There is no flaw in Pujols' game. It's his ninth year in the league, and, if it weren't for his 99-run total in 2007, this year would be his ninth straight 30-100-100 season.
Of course, Pujols has produced much more than a 30-100-100 scale could justify. This year looks like his best season yet, as he's on pace for career highs in home runs and RBI.
Why would anyone on Earth trade this guy? There isn't one hitter on this list you'd trade him for, so don't let any pitcher-hitter combos cloud your judgment.
Pujols is fantasy baseball gold.
Keep Reading