Ten Baseball Players Who Barely Made It into the Hall of Fame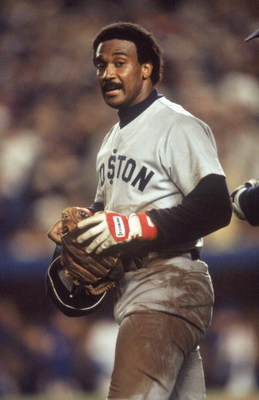 Jim Rice finally eked into the Hall of Fame with 76.4 percent of the vote on the most recent ballot. It made me wonder if anyone has ever made the Hall of Fame with less support (you need 75 percent of the vote to get in).
It just so happens that there are nine other players who received as little or less support than Rice. That just cries out for a top 10 list.
Here it is, with some surprises along the way—the least supported Hall of Famers of all time.
9. Lefty Grove (1947): 76.4 percent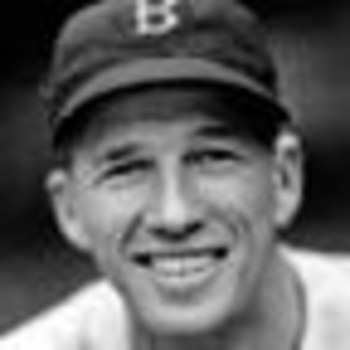 Lefty Grove's name has been in the news lately as Randy Johnson joined the 300-win club, tying Grove, who ended his career with exactly 300.
Grove was the MVP in 1931, going 31-4 with 27 complete games and an ERA of 2.06. In his 17 years, Grove averaged 19 wins per season.
Not too shabby, and it's hard to believe that he didn't garner more support.
8. Catfish Hunter (1987): 76.3 percent
Jim "Catfish" Hunter was the Cy Young Award winner in 1974, when he went 25-12 during his last season in Oakland.
For his career, Hunter won five World Series rings with the Athletics and Yankees, which helps to make up for his paltry 224 career victories and .574 winning percentage.
7. Ryne Sandberg (2005): 76.2 percent
Ryne Sandberg's signature season was the 1984 MVP campaign in which he had 19 triples and 19 home runs while hitting .314.
Surprisingly, Sandberg never won a World Series in his 15 seasons with the Cubs, although he did win nine Gold Glove awards.
6. Cy Young (1937): 76.1 percent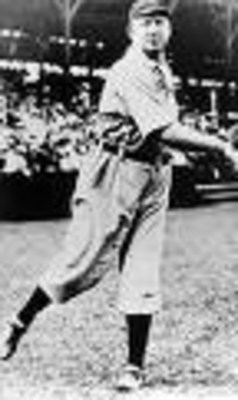 Bet you didn't expect to see Cy Young on this list. Young was enshrined in the second class of the Hall.
The inaugural group included Honus Wagner, Walter Johnson, Christy Mathewson, Ty Cobb, and Babe Ruth. So why wasn't the all-time wins leader included in that prestigious group?
The reason that Cy Young got such a low percentage of the vote was the first two years of the Hall of Fame voting were supposed to yield five inductees from the 19th century and five inductees from the 20th century. Voters had trouble deciding which group Young belonged to.
Besides his all-time wins mark, Young also is the career leader in games started, complete games, and innings pitched. For his career he faced over 30,000 batters.
5. Early Wynn (1972): 76.0 percent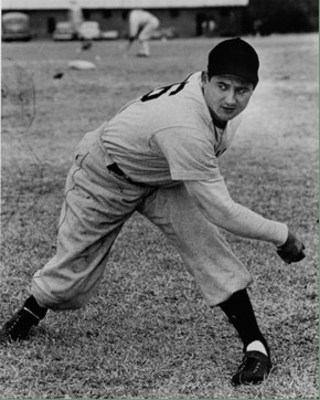 Like Lefty Grove, Early Wynn ended his career with exactly 300 wins, and even more motivation for Randy Johnson to keep pitching another couple of years.
He did win a Cy Young Award in 1959 on a White Sox squad that made it to the the World Series.
It took Wynn four more seasons than Grove to finish his quest for 300, so I guess it makes sense that translated to 0.4 percent less support when it came to Hall of Fame voting.
4. Willie Keeler (1939): 75.5 percent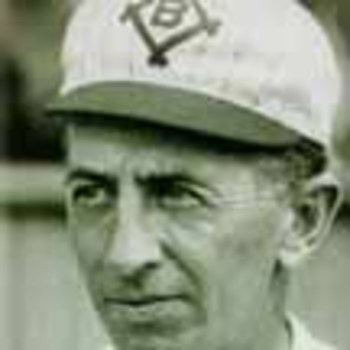 "Wee Willie" Keeler was only 5'4" and is one of the shortest members of the Hall. Besides his famous quote, "Hit 'em where they ain't," Keeler was the Ichiro of his time, hitting for over 200 hits in eight consecutive seasons.
In 1897, Keeler hit .424, the fifth best mark for one season.
3. Al Simmons (1953): 75.4 percent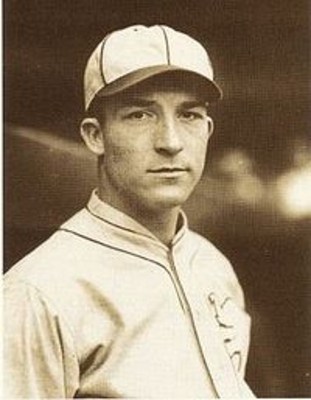 Al Simmons had an incredible 253 hits in 1925. However, he was no one-year wonder. For his career, Simmons had 2,927 hits, and he was the centerpiece of an amazing 1929 Philadelphia Athletics team.
In that 1929 World Series season, Simmons was the catalyst, leading the league in RBI with 157.
2. Ralph Kiner (1975): 75.4 percent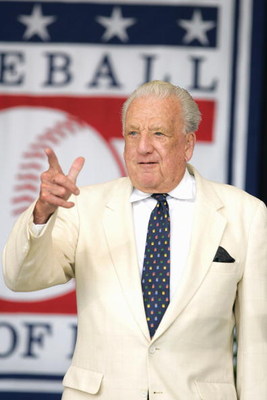 Ralph Kiner unbelievably led the league in home runs in his first seven consecutive seasons.
In his short, 10-year career, Kiner tallied 369 home runs. The dubious nature of the voters must have been due to his lack of longevity, because his productivity is unquestioned.
1. Fergie Jenkins (1991): 75.4 percent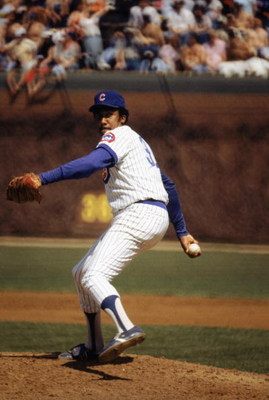 The least supported inductee was Ferguson Jenkins, inducted in 1991. In typical, Rodney Dangerfield/Cub fashion, Jenkins slipped into Cooperstown.
Jenkins won 20 or more games seven times in an eight-year span from 1967-1974.
He also won the 1971 Cy Young Award and finished his career with 284 wins. What does a guy have to do to get a little respect?
Keep Reading