Frank Lampard has confirmed that he won't return to Chelsea next season as his contract is set to expire at the end of June.
Sky News' Kay Burley quotes the England midfielder in bidding a heartfelt goodbye to Stamford Bridge and its fans:
Frank #Lampard confirms he's leaving #cfc after 13 years and 648 appearances for the club.

— Kay Burley (@KayBurley) June 2, 2014
#lampard: 'This club has become part of my life and I have so many to thank for the opportunity'

— Kay Burley (@KayBurley) June 2, 2014
#lampard: Whatever the next challenge I will always be among you and have Chelsea in my heart

— Kay Burley (@KayBurley) June 2, 2014
On Wednesday, David Woods of the Daily Star provided more from Lampard:
Admitting a return to play in the States for a MLS team was an option, Chelsea's record goal-scorer claimed he was strong enough to cope with the heartbreak of being shown the door at Stamford Bridge.

"I'm quite a big boy, I can handle it," he said.

"It's a weight off my shoulders to a certain extent and has given me a clear head.

"It was a bit of a distraction during the season. Chelsea have been fantastic with me throughout my career, but it was mutual.

"Of course it was a wrench. I never thought I'd see the day. I was so entrenched in the life at Chelsea that it overtook my life.
Lampard moved to Chelsea from West Ham in 2001, and since he's gone on to win three Premier League titles, the Champions League, the Europa League, four FA Cups, two League Cups and numerous individual awards, including scoring a club-record 211 goals.
Soon to turn 36, the veteran playmaker is far from his prime, but BBC Sport's David Ornstein claims that a raft of interest surrounds Lampard:
Lampard has received offers from 16 clubs around the world but will not consider any of them or make a decision until after World Cup #cfc

— David Ornstein (@bbcsport_david) June 2, 2014
Lampard's scoring statistics are put into context by OptaJoe, highlighting just what a rare pedigree he possesses:
272 - Only Alan Shearer (324) had been involved in more @PremierLeague goals (scored & assisted) than Frank Lampard. Delivery.

— OptaJoe (@OptaJoe) June 2, 2014
One of the 16 clubs mentioned by Ornstein known to be admirers of Lampard is Major League Soccer's New York City FC, who will compete in their first MLS season in March 2015.
Have Chelsea made a mistake in letting Lampard leave?
The Guardian's Dominic Fifield explains that the New York outfit—founded and financed by Manchester City owner Sheikh Mansour—would be willing to offer the soon-to-be out-of-contract Lampard a longer-term deal than most to bring him stateside.
Lampard would presumably command wages similar to those he currently earns were he to accept the deal, but it could mean he'll opt to take a form of sabbatical in the coming months, unless another short-term offer were to arise.
Fifield goes on to report that La Liga champion David Villa is thought to have already agreed a £5 million transfer to New York City FC, and was allegedly seen having a medical at Manchester's Bridgewater Hospital.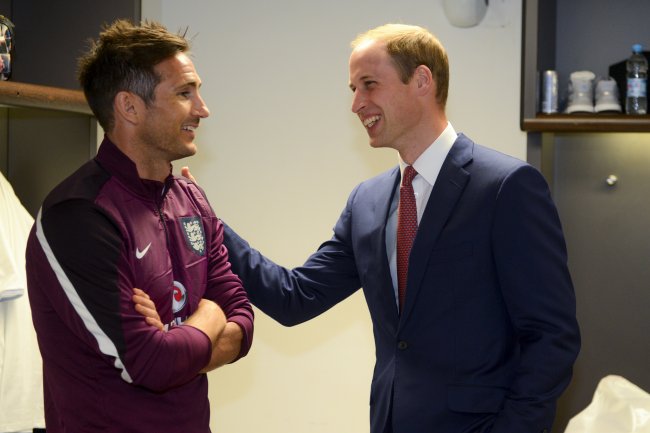 Handout/Getty Images
Mansour appears intent on developing a star-studded line-up with his new project, of which Lampard could be another valuable, albeit very seasoned, addition.
As Ornstein states, Lampard will leave all decisions until after the World Cup in Brazil, however, giving him plenty of time to mull over the options laid in front of him.