Mehdi Benatia has revealed he is disappointed with Roma after the club failed to offer him a satisfactory contract upgrade, reported by La Gazzetta dello Sport and described by James Horncastle of BT Sport:
Quite the interview with Benatia in Gazzetta today.

— James Horncastle (@JamesHorncastle) May 28, 2014
Summary: MB - never said he intends to leave Roma. H/E feels he was ill-advised by his agent last summer. Signed for < money than he should

— James Horncastle (@JamesHorncastle) May 28, 2014
MB: Signed anyway b/c he liked the project. Club appreciated his decision, recognised his contribution. Said they'd meet in the summer

— James Horncastle (@JamesHorncastle) May 28, 2014
MB: Feels he has shown his worth. Says club has told him he deserves more + would be entitled to it if qualify for CL or win Scudetto.

— James Horncastle (@JamesHorncastle) May 28, 2014
MB: Club, h/e, made him an unacceptable offer. Press claimed he asked for 4m. Yet he says offer didn't amount to 3m.

— James Horncastle (@JamesHorncastle) May 28, 2014
MB: Long and the short of it. Feels club made him a promise and they should keep it.

— James Horncastle (@JamesHorncastle) May 28, 2014
Benatia: I wouldn't have a problem returning to Trigoria. I'd finish my career at Roma. But i'm disappointed. I deserved more respect.

— James Horncastle (@JamesHorncastle) May 28, 2014
Manchester United, alongside Manchester City and Arsenal, may be interested to hear the Moroccan centre-back's discontent after all three were linked with a move for the player, per David Wright of the Express.
Wright's report indicates Roma "are reportedly open to offers" after confirming "they can not give him the improved contract he desires." Horncastle's breakdown of the Gazzetta link indicates Benatia and the club may call time on his capital-based career just one season after moving from Udinese.
Benatia has proven a shrewd signing by the Roma hierarchy. He is tall, powerful, quick and possesses good footballing skills. The 27-year-old is a natural leader at the back and offensive threat when moving forward, suggesting he would be a major hit in the Premier League.
Manchester United undoubtedly need his services more readily than the other English clubs linked with his signature.
Both Nemanja Vidic and Rio Ferdinand have called time on their Old Trafford careers, meaning new manager Louis van Gaal has a chasm to fill in defence. Benatia's game offers a mixture of the legendary duo; the defender's athleticism mimics Rio, while his concentration levels nod to Vidic.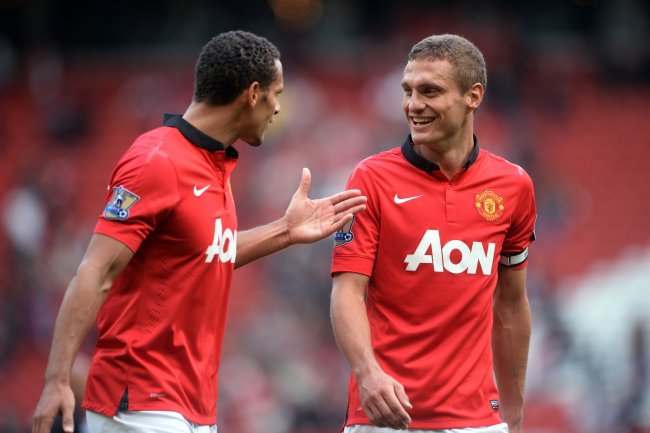 Michael Regan/Getty Images
Should Manchester United launch a bid for Mehdi Benatia?
City possess defensive leaders in the shape of Vincent Kompany and Pablo Zabaleta, while the Gunners can rely on Laurent Koscielny and Per Mertesacker. Right now, United's most likely sources of inspiration across the back four are Patrice Evra and Jonny Evans, two players only optimistic fans will rely on throughout an entire season.
Wright believes Benatia will cost in the region of £32 million, while a contract offering over £3 million per year could seal the deal. This is something United could easily afford and would provide Van Gaal with a first building block on the road to rebuilding the faltering squad.
Understandably, United are linked with a plethora of fresh talent, despite the season finishing recently. Wright also believes the Red Devils will do battle with Arsenal and Tottenham for the signing of unwanted Valencia star Ever Banega, who has long been touted for a move to England.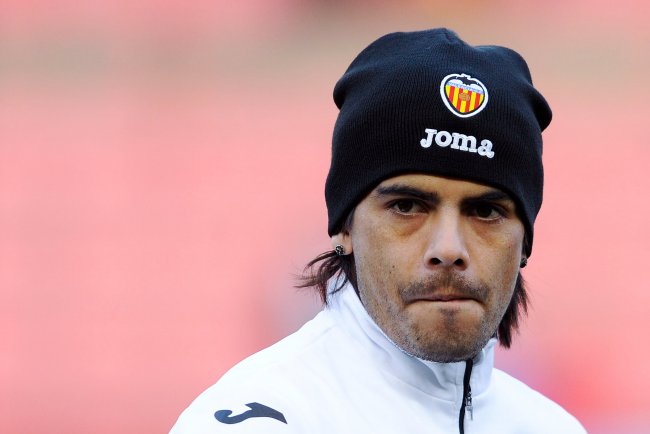 David Ramos/Getty Images
"We have had immense interest in the Argentinian international," revealed Jonathan Hope, the player's UK agent, per Wright. "I can confirm I am personally speaking to two top clubs who have expressed real intent in capturing the player."
Hope also believes his client "would be a major success in the Premier League," where his versatility across midfield would be most welcome. Considering United need reinforcements across the board, the Argentinian could emerge as a smart, perhaps cheaper, option to landing a more expensive superstar.
Adrien Rabiot of Paris Saint-Germain is also said to be causing a Premier League tussle, reported by Simon Jones of the Daily Mail. United could look to the young Frenchman, who primarily plays in midfield, to provide energy and graft in a currently leggy centre.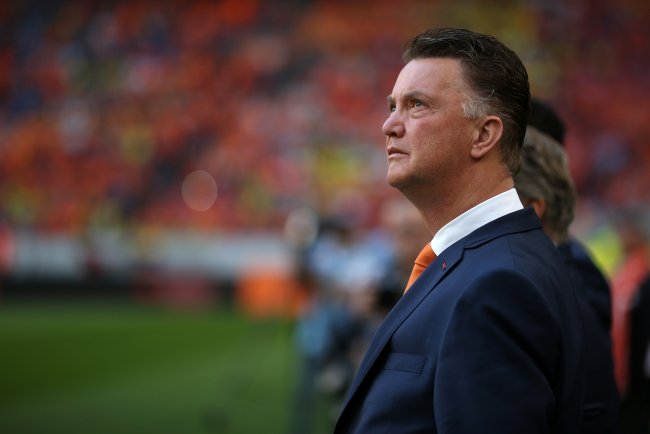 Charlie Crowhurst/Getty Images
Van Gaal would be wise to consider all three, but there's no denying someone of Benatia's defensive quality should become priority. His irritation provides the perfect leverage to launch a bid and sneak in ahead of other potential suitors, of whom there is sure to be many.
Such a diligent approach to transfers would mark a huge change from David Moyes' dithering, which eventually saw a number of opportunities missed last summer. If Van Gaal is proactive and realistic when hunting targets, United supporters can look forward to an exciting few months.